Private Parties + Business Mixers + Workshops + Bridal/baby Showers + More
Check out these Blog Posts to see the Event Space in use!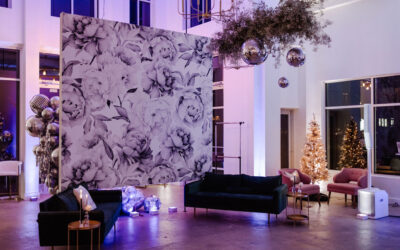 The Engaged Asheville event space hosted a holiday glam party for wedding professionals – see how our gorgeous, for-rent studio was transformed!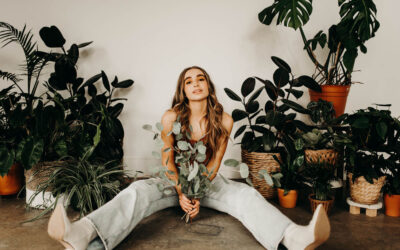 Plant love overload in this in-studio photography session.
From workshops to branding sessions to rehearsal dinners, hosting your event is easy with our white walls and available furnishings.
Wedding Prep Services
At Engaged we want your "Big Day" to be nothing short of relaxing, stress-free and most importantly, fun! The Engaged Asheville event space can host your bridal party as they get dolled up and decked out for your nuptials. We offer services from our Creative Team that can include space rental, lunch, champagne, sweet treats, airbrush tanning and even monogram goodies for your tribe!
Our Creative Team can even provide hair, makeup, nails and photography to document the glam session. Our studio has gorgeous natural light and plenty of room to spread out and get pampered. Whether you choose our Creative Team or bring your own…we at Engaged want it to be the day of your dreams!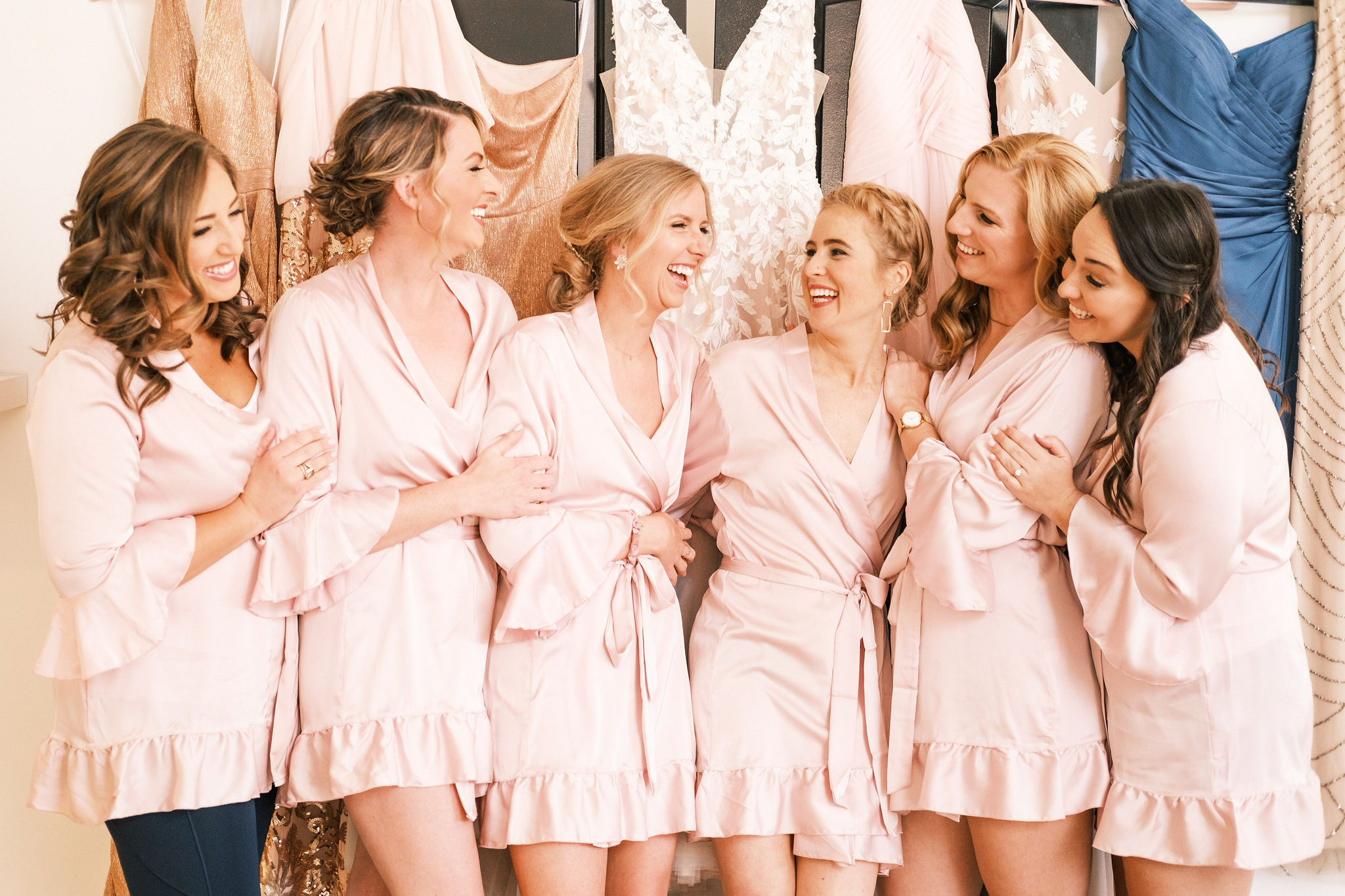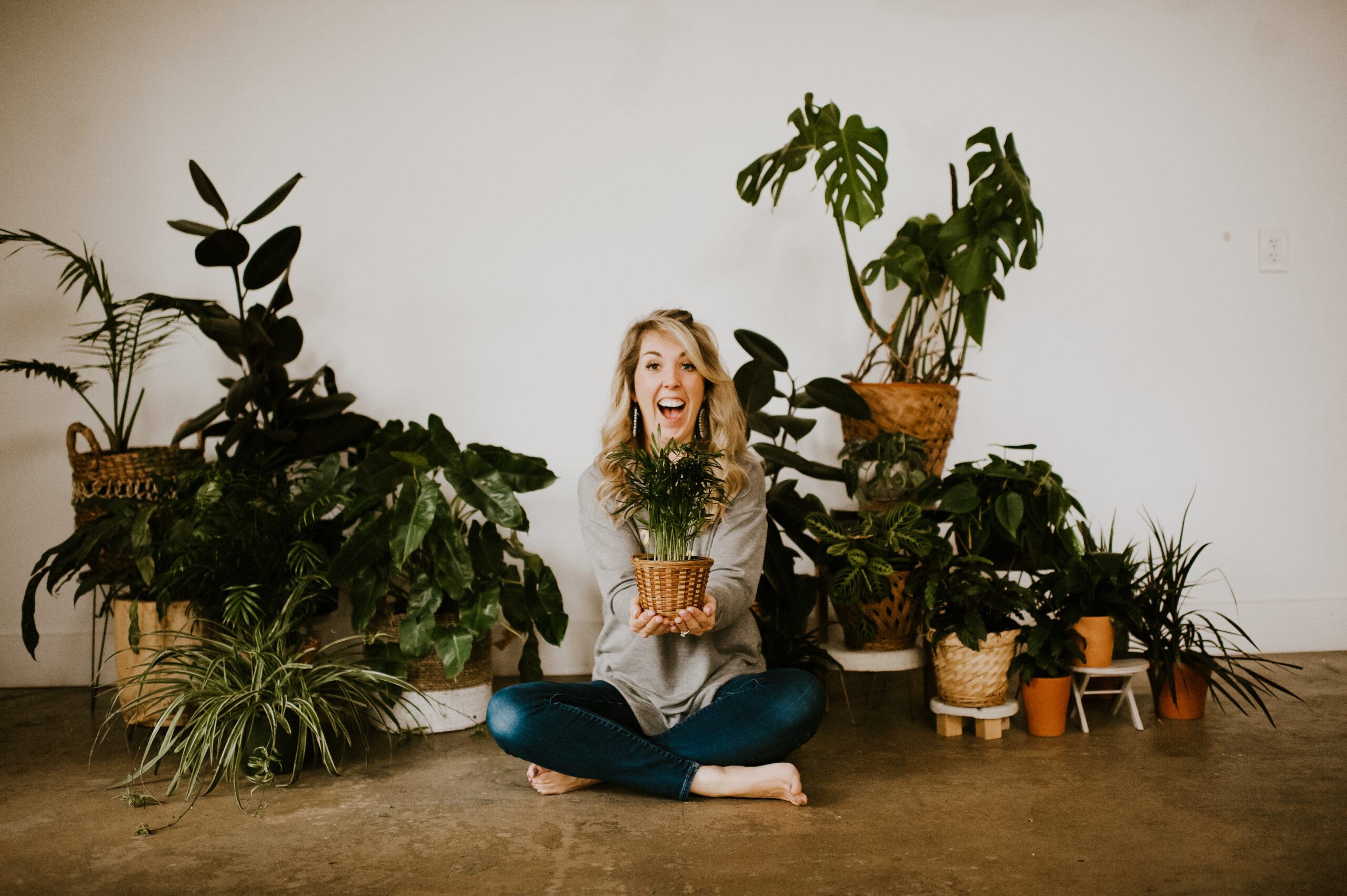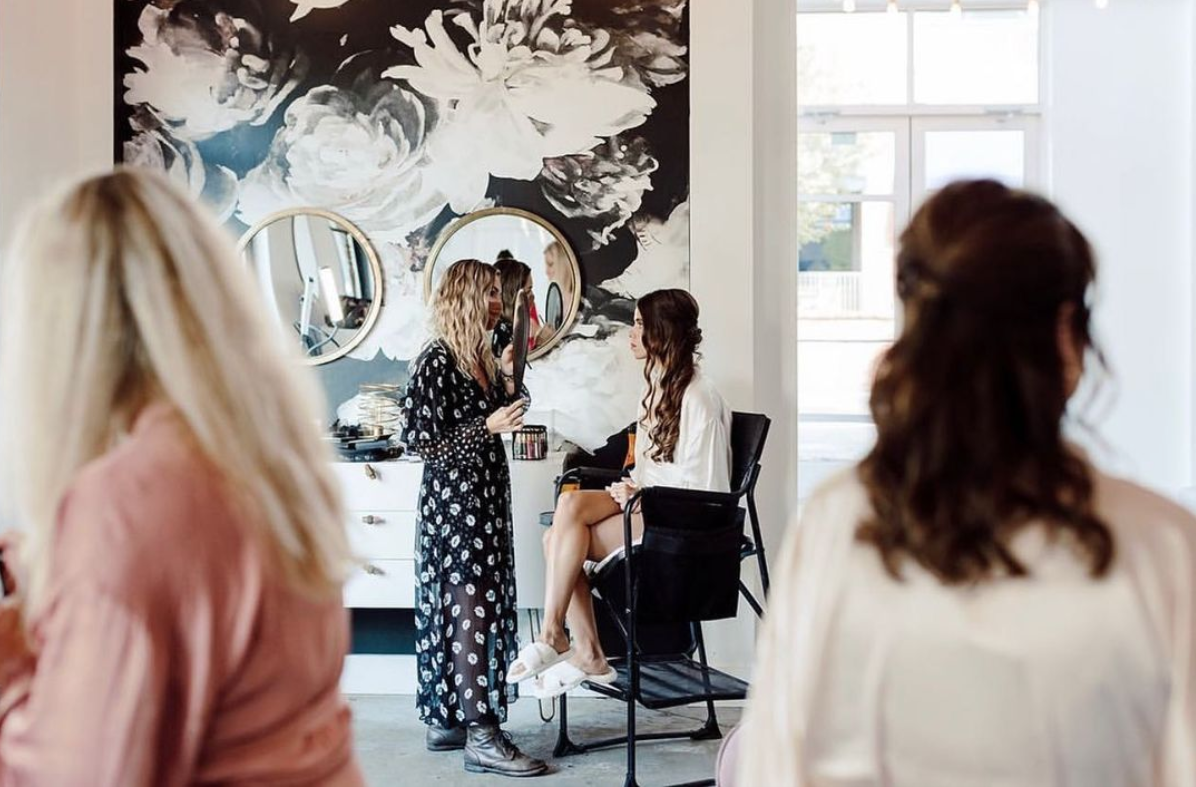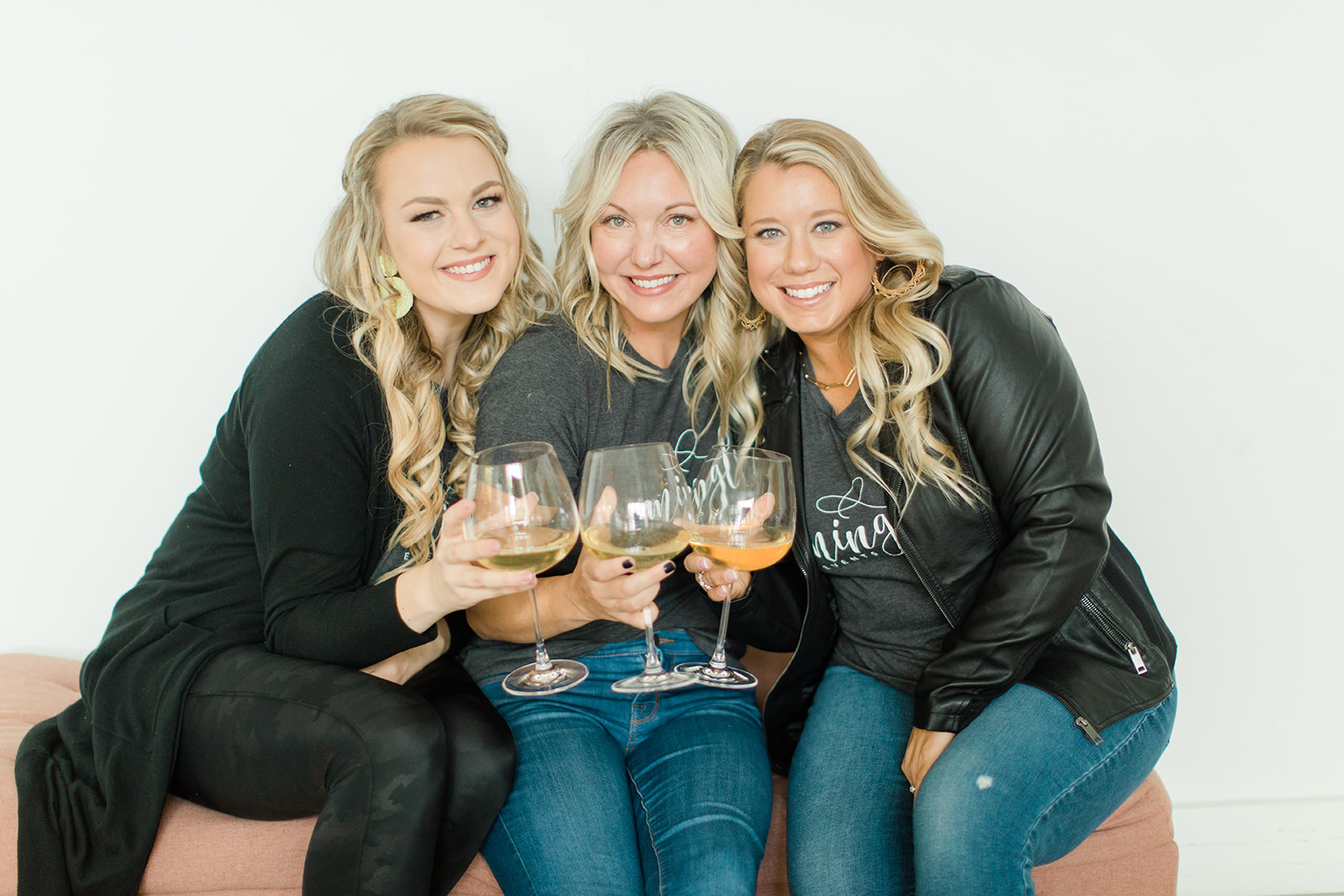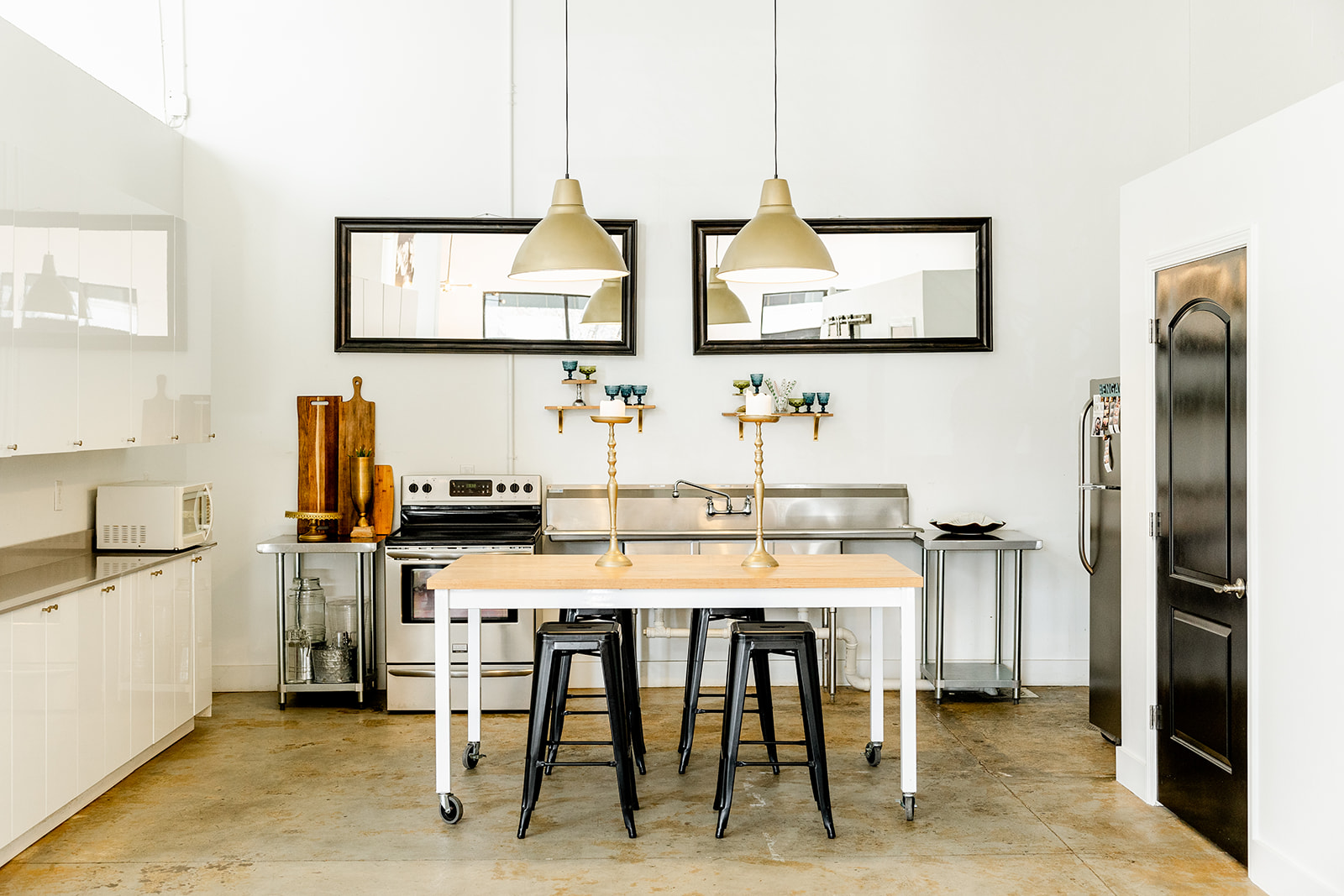 The Kitchen, Wet Bar and Coffee Lounge
Engaged offers a full kitchen, wet bar and coffee lounge to assist in hosting your event, social or workshop. Our cabinets are fully stocked with mismatched vintage china, glassware, cake stands and more. With 2,300sq foot of awesomeness and place settings to feed 50, the space is yours to enjoy. Bring your own food, beverages or have our
Creative Team
provide it for you. Have an idea for a workshop? Do you have a skill you have been dying to share? Have a product to promote or sell? Engaged has the solution…
Rent our space
and share your greatness with others!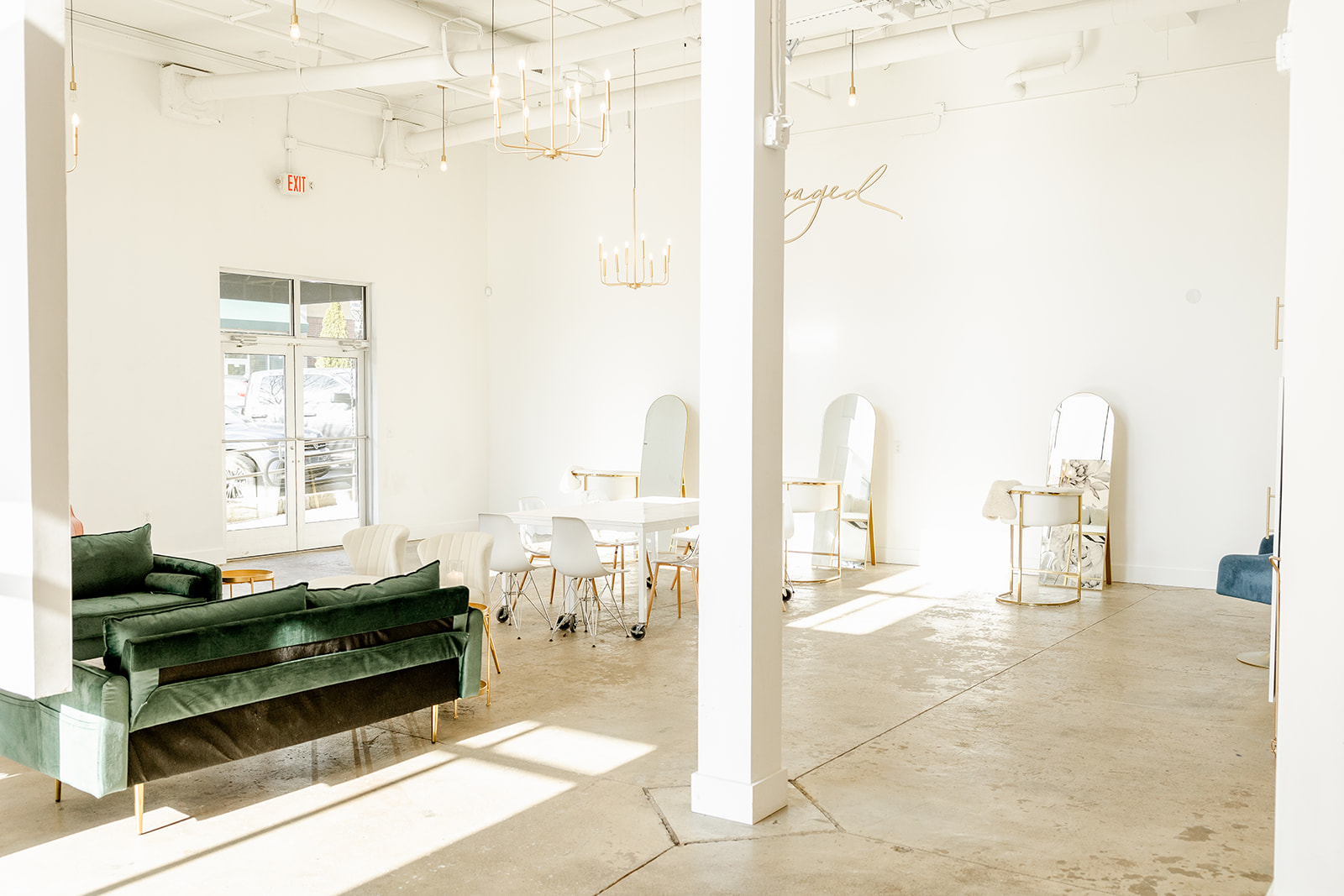 The Event Space
Our elegantly designed studio is furnished with plush modern furniture and tall ceilings adorned with locally-crafted lighting.  Our bathroom is even stylish with Dalmatian print wallpaper and a mid-century chandelier. The walls are perfectly white and the atmosphere is high-end yet inviting. Whether you are hosting an intimate rehearsal dinner or mingling mixer our space will truly be adored.
Contact Engaged
for more info on reserving our studio for your event.