With over 25 Creative Team members, the Engaged Asheville studio gets a lot of use! The Engaged Creatives use the space regularly for client meetings, co-working days, makeup trials, food/cake tastings and more. But did you know the studio is also available to rent by non-members??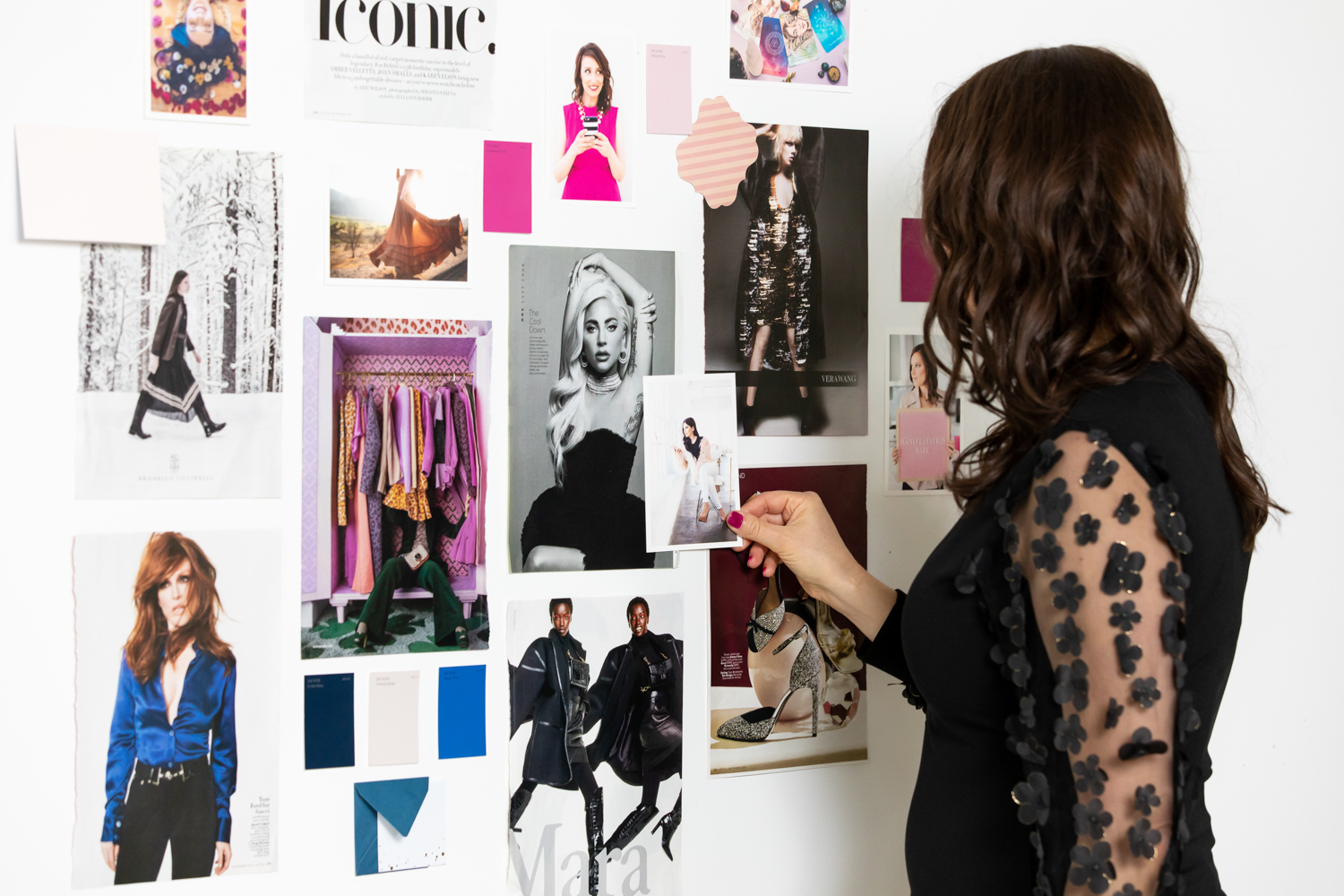 Headshots / Branding
White. Walls.
Do we even need to say anything else? Okay, but in all seriousness the space can be anything you design it to be. The white walls are a great neutral backdrop, but can also be dressed up with florals, balloons, lighting, you name it!
The concrete floors provide a nice contrast to the white walls without being distracting, and make for a great smooth surface for any on-the-floor shots!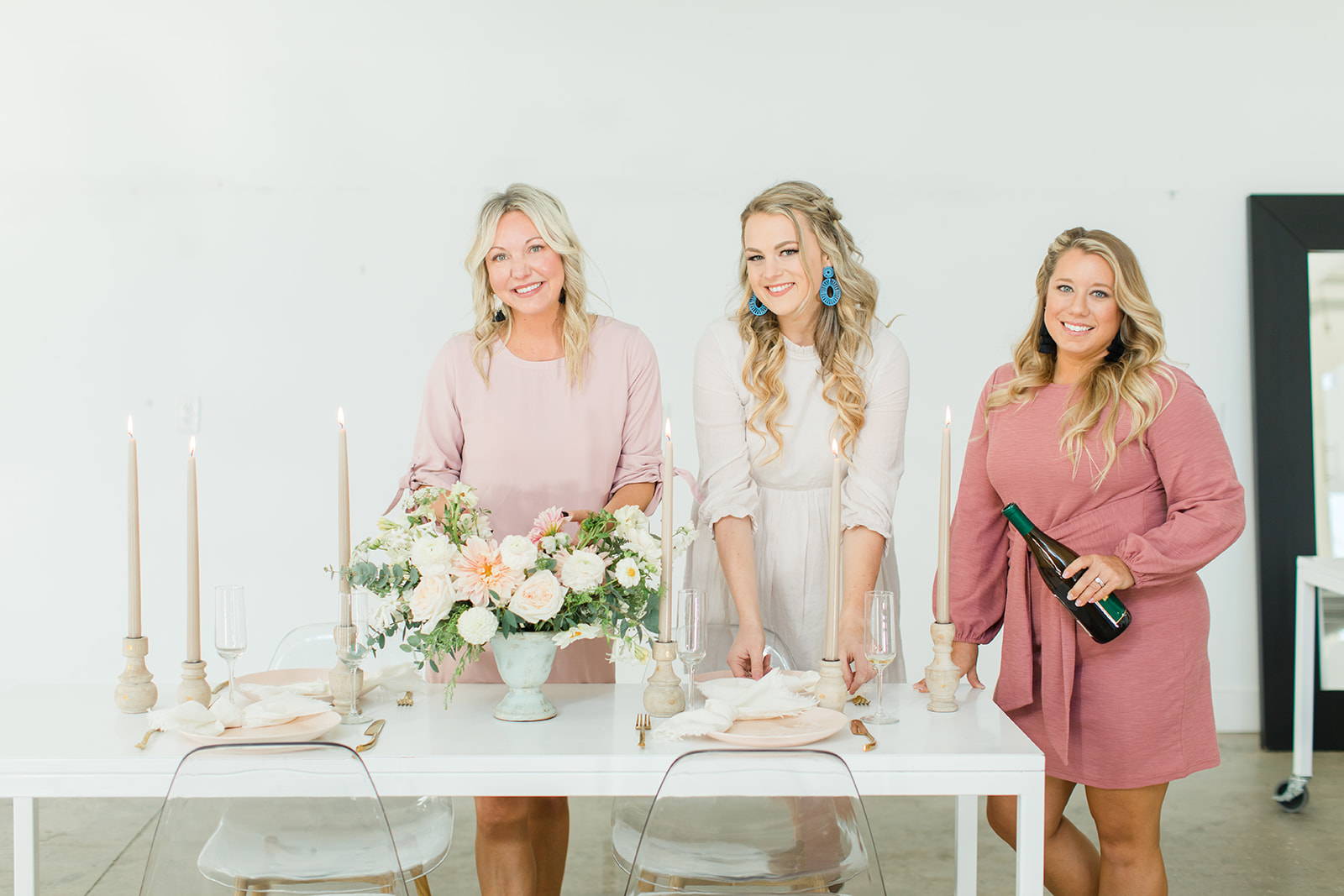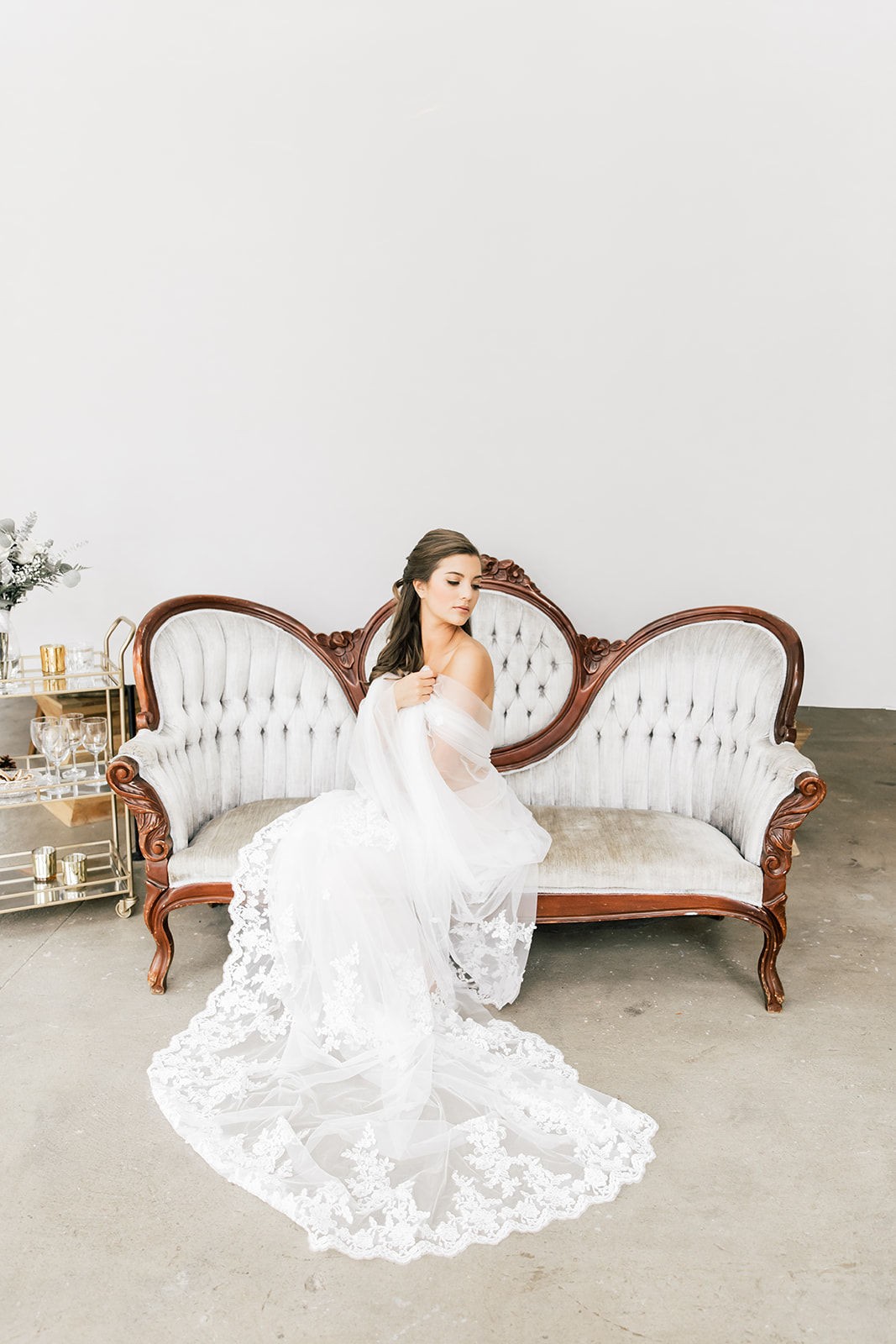 Get Ready Space
Sure, we may be biased with our love for all things wedding, (we are made up of a collection of wedding vendors after all) but we kind of think the space is PERFECT for you and your crew to get ready in! Hair and makeup artists have plenty of room to spread out their gear, access to plugs and natural light for getting the shades just right!
And your photographer will love it as well! Be sure to have them come snap some photos during this process… they are always some of our favorite photos from the day!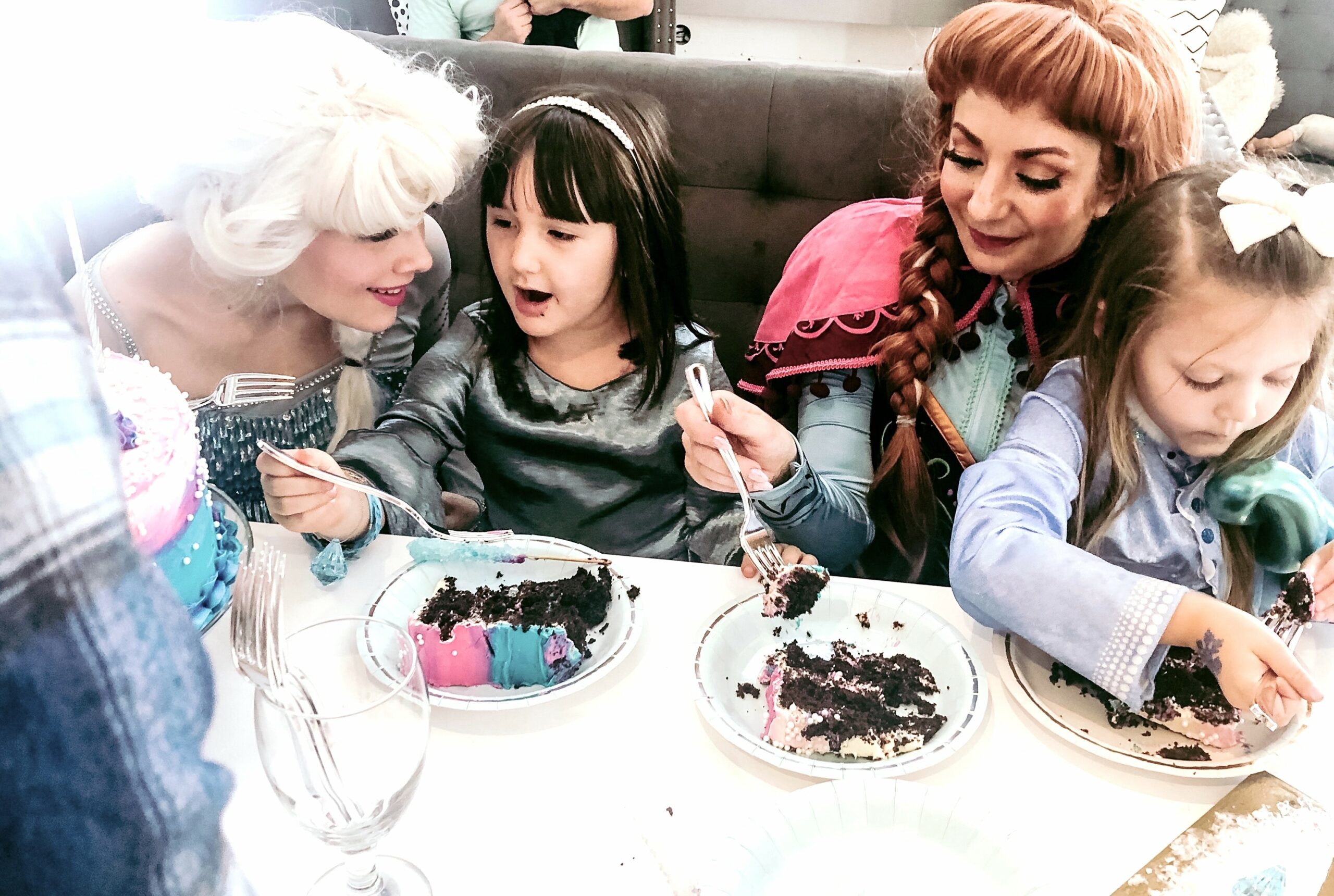 Showers / Parties
Bridal showers, baby showers and birthday parties are all great uses of the space! This Frozen themed birthday party was even attended by Princess Anna and Queen Elsa!
Styled Shoots
In case you haven't noticed, the space is a photographer's dream. With large sections of glass and natural light, the studio offers fantastic lighting throughout the day.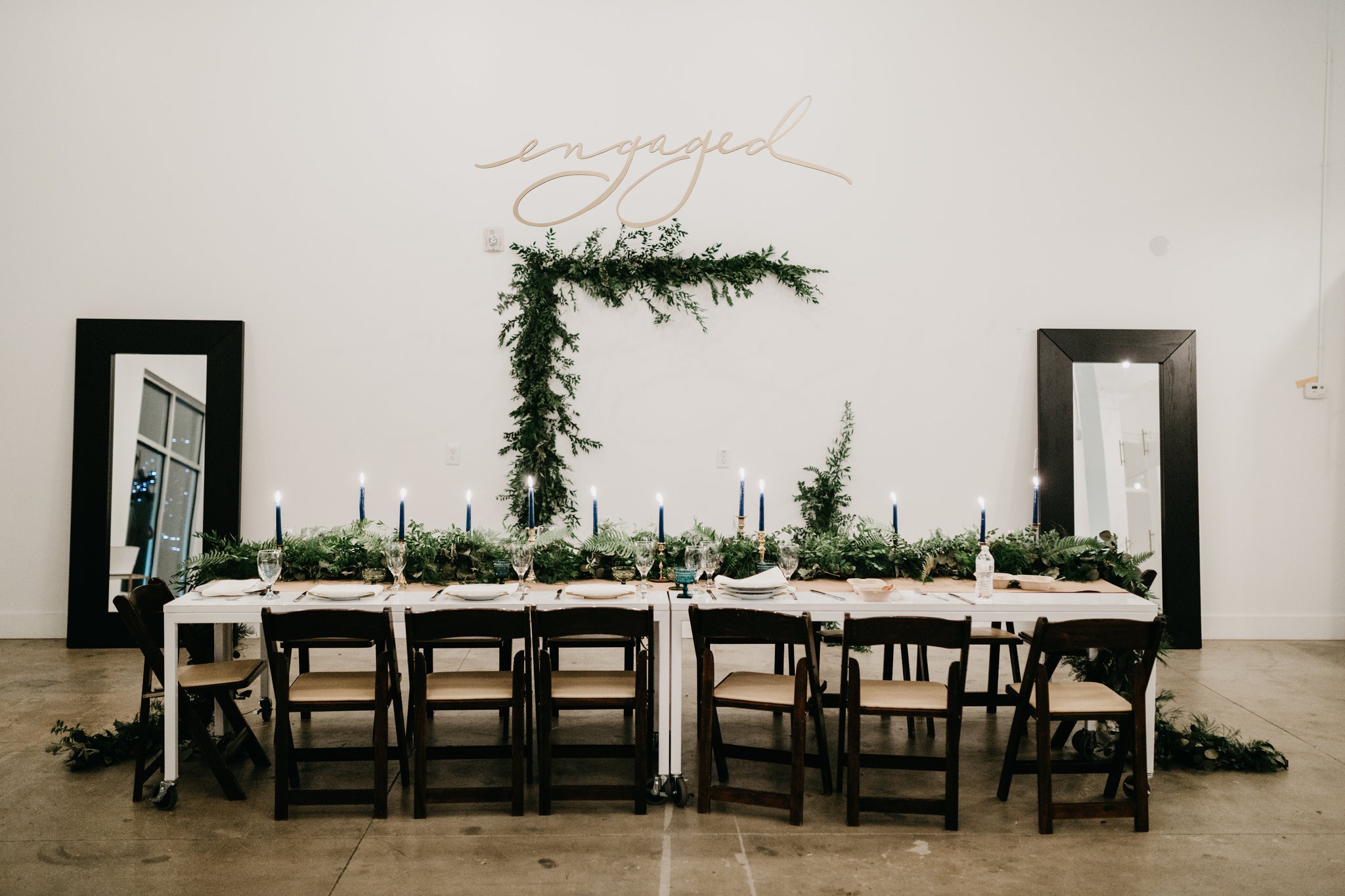 Rehearsal Dinner
The studio is a great size for small rehearsal dinner gatherings. The kitchen area includes a stove, refrigerator and large serving table making it the perfect prep area for any catering needs.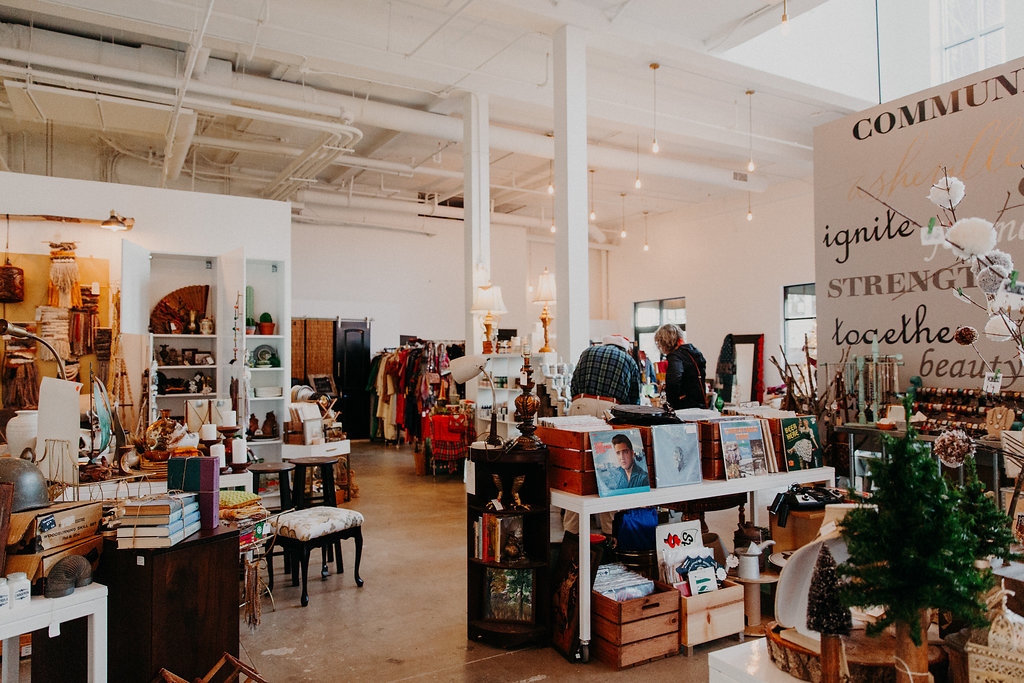 Pop-up Shop
Have something to sell or educate people on? Host a pop-up shop or 'intro to' drop-in event for your potential buyers! Or think big, and plan a one-stop-shop like this week long market featuring items from lots of local vendors!
Workshops / Meetings
With 4 moveable tables and plenty of seating, the studio is perfect for business/client meetings or workshops of any kind.
Joy Unscripted has used the space several times for her Hand Lettering Workshops and Dogwood Designs hosted a cake decorating class leading up to Mother's Day (pictured).
Idea –> schedule time each quarter to review your goals and progress with your team(s)!
Looking to host an event but need some help with the details? Be sure to check out our Creative Team and their vast array of services!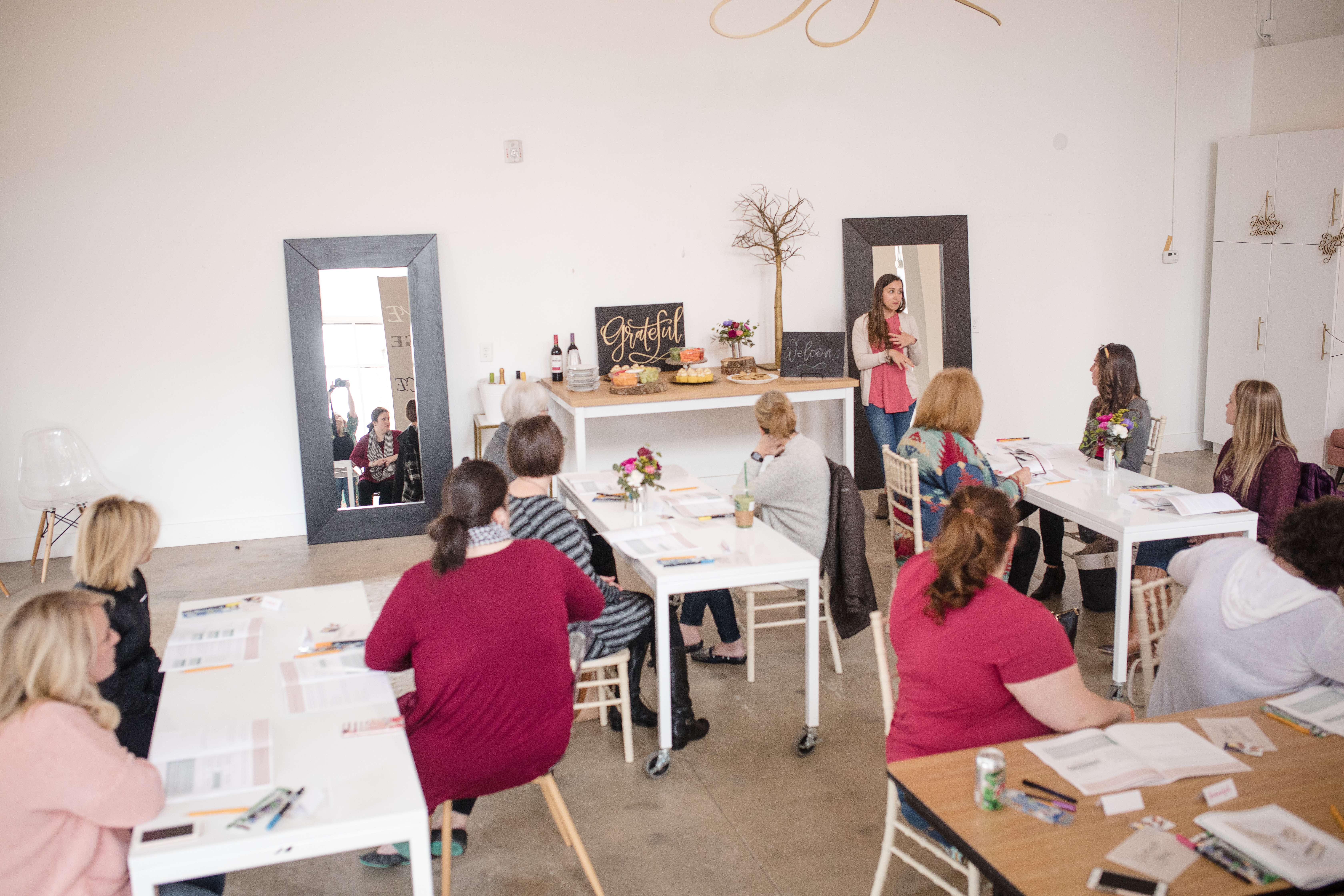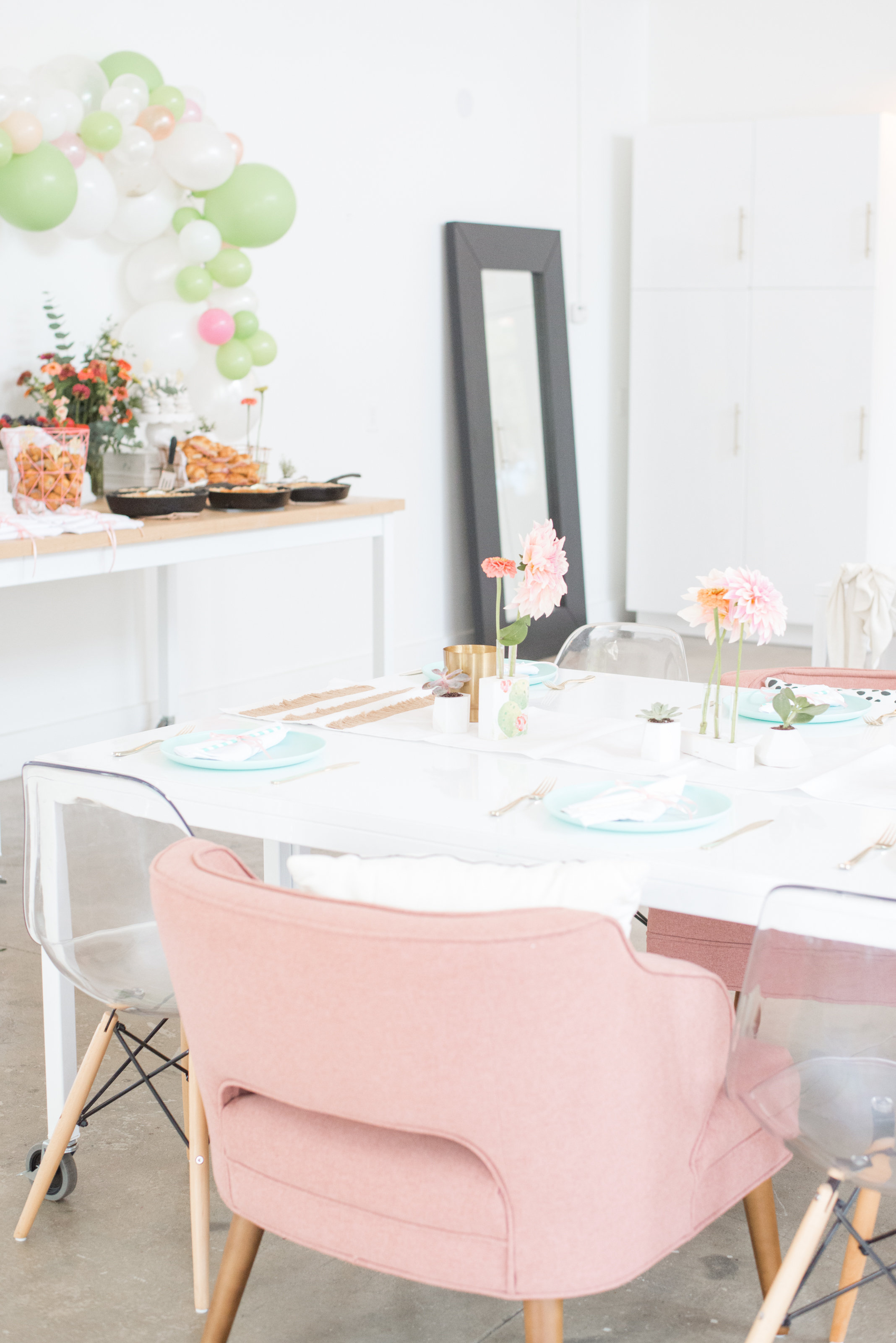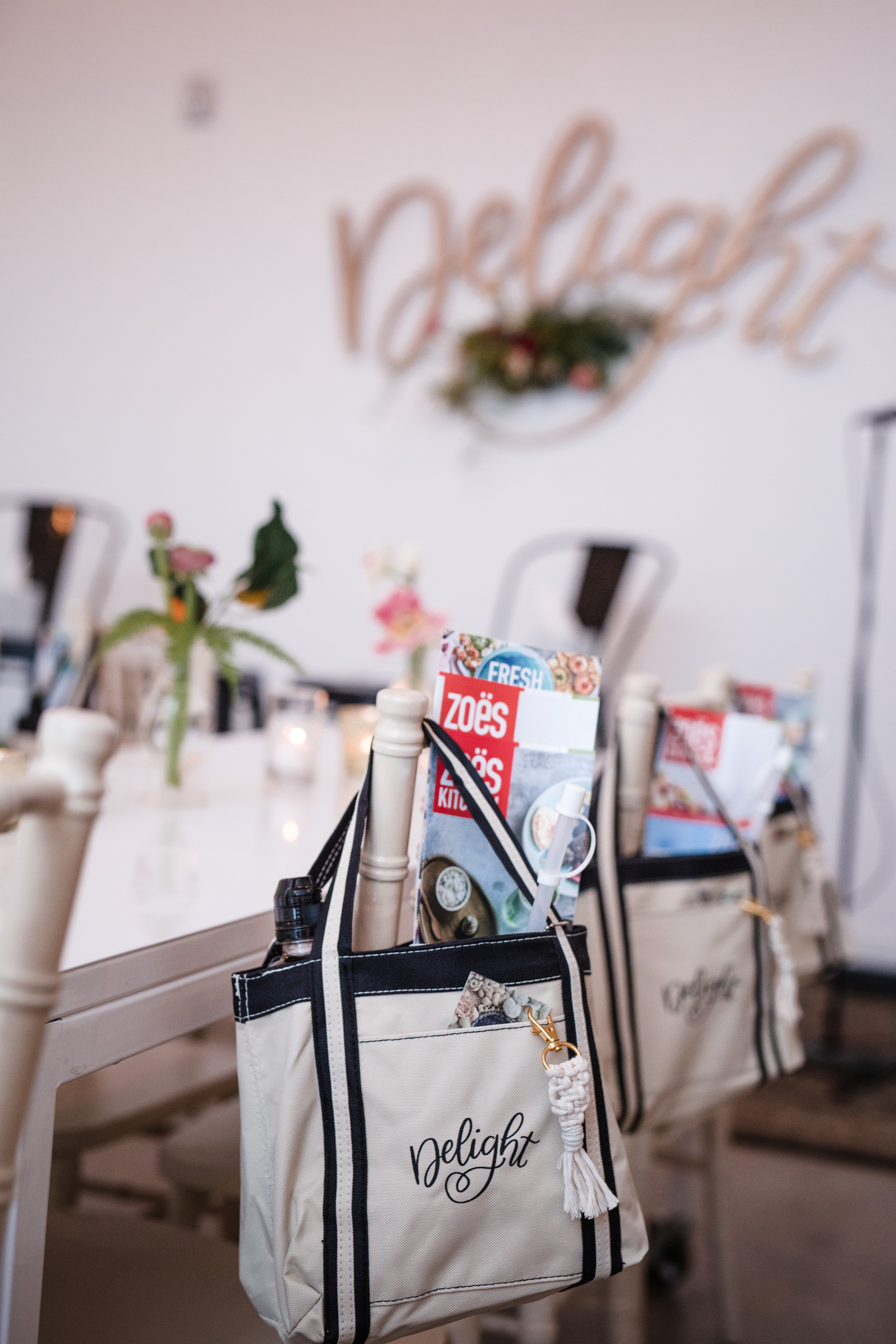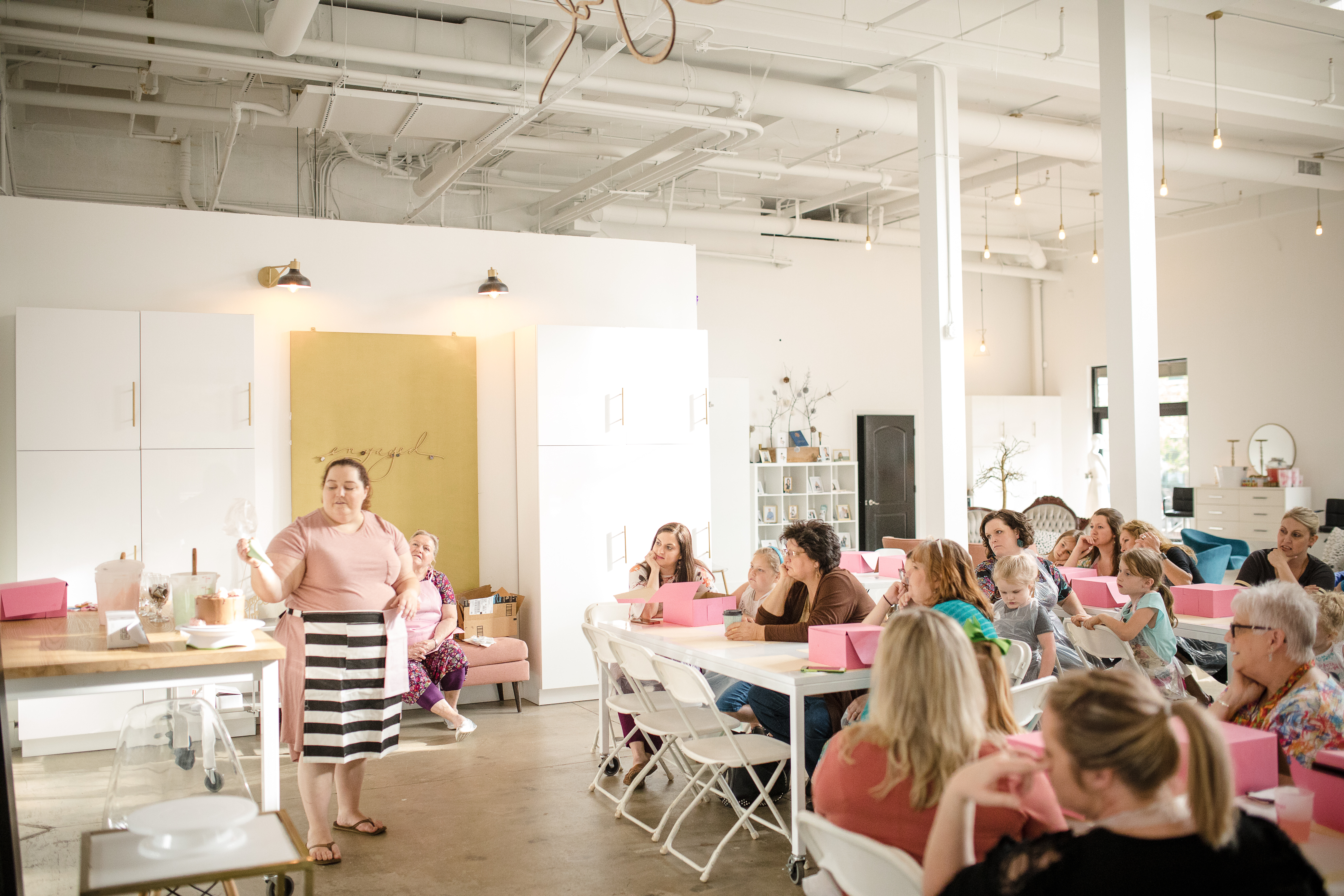 Click through the gallery below to see more images within our Engaged Asheville space! We'd love to host your next event!