I think it's safe to say that most people are excited for 2020 to end. A (definitely unforeseen) global pandemic threw a MAJOR wrench in daily lives. School via Zoom? Take-out only restaurants? Home renovations to accommodate multiple people working from home? With mandated closures and quarantines, parents and business owners were forced to make drastic changes. So how did the wedding industry fare? It depends on who you ask I guess… but when I asked the Engaged Asheville team to share some things they accomplished in this crazy 2020, the responses were astonishing. And inspiring.
Of course there was the overall consensus that the year was full of things we'd rather NEVER repeat. As the owner of a calligraphy company (read: not a venue, not a wedding planner) I myself rescheduled over 50 weddings in 2020. Lots of us wedding vendors shifted, pivoted, added and uprooted our entire business plans. But we're surviving. And lots even thriving.
---
Elope Asheville – Elopements are IN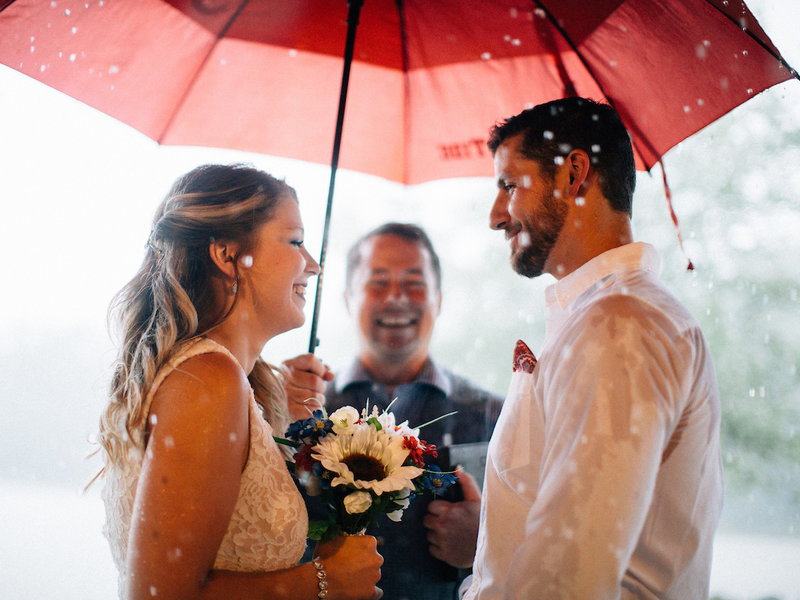 With mass gatherings limited (if not totally banned) in most areas, lots of couples chose to Elope. And Elope Asheville was ready to take the reins. Y'all, they had over 80 elopements in October alone!! This is astounding, and as a business owner, wildly impressive!
Be sure to check out this NPR interview with co-owner John-Paul, and stay tuned for more to come about their wildly successful year!
---
Mingle Events – Focusing on What Really Matters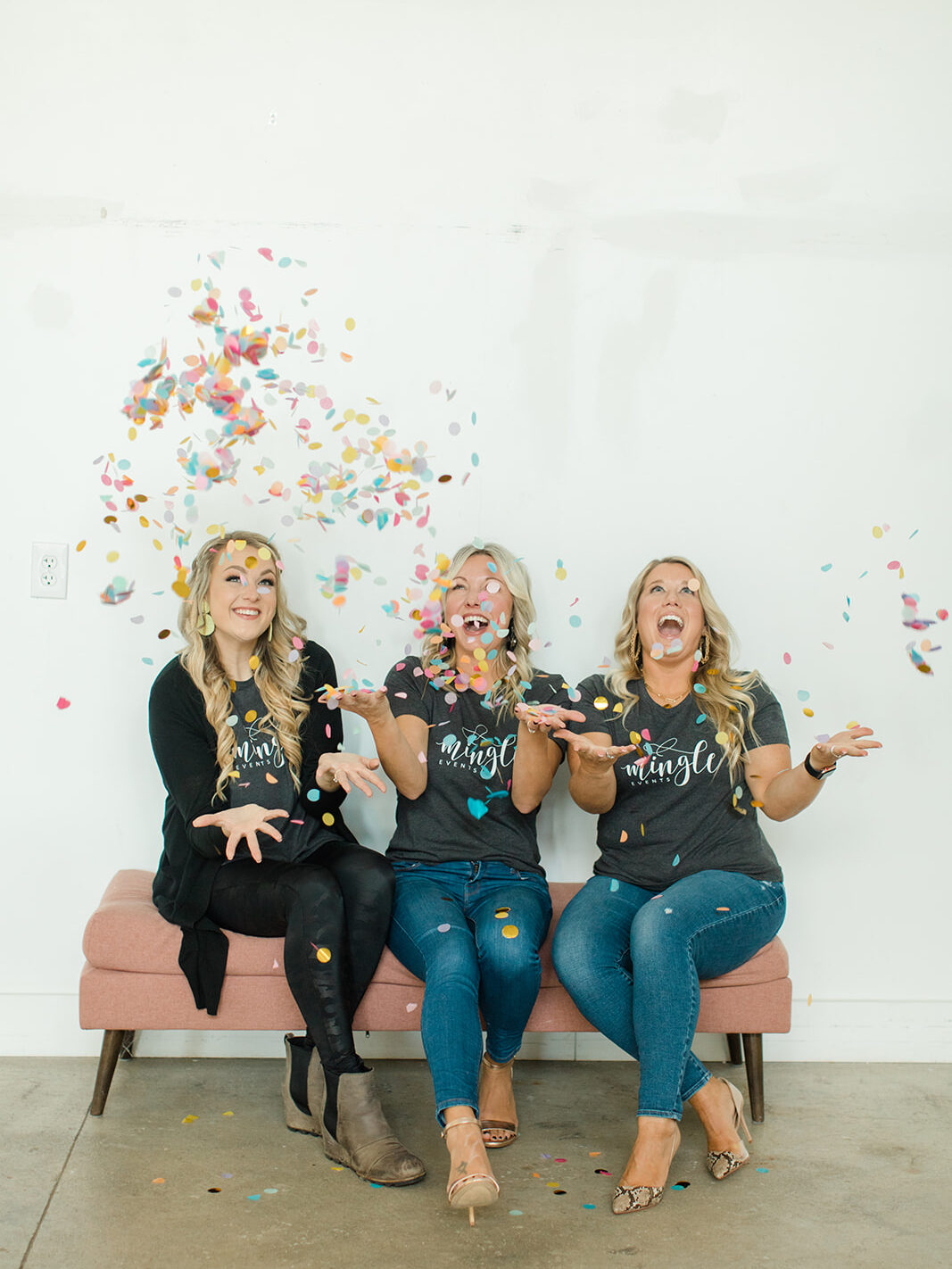 2020 and Covid have been extremely difficult on the wedding industry as a whole with government mandates and regulations. We have sat in on meetings where bride's break down crying when they realize the wedding they have always dreamed of might not be possible right now. Seeing our clients have to make such difficult decisions to postpone, downsize or cancel all together has broken our hearts time and time again. However we have been a part of much smaller, more intimate events than ever. With Covid we have shifted to being part of elopements and micro weddings ranging from 12-50 people.
Every wedding is special to us and forever holds a place in our hearts but these covid era weddings tug on our heart strings a little bit more. It's amazing to see these couples scale back on the excess and focus on what really matters- their love for each other and starting a life together. Don't get us wrong- we adore an over the top floral install, large live bands, and all the bells and whistles but in Covid times more than ever people grasp on to what a wedding and marriage really is all about.  If anything 2020 has taught us to cherish and hold onto the ones we love just a little bit tighter! No matter how much you plan, nothing in this life is promised but one thing is for sure… love is not cancelled! 
As a whole we have rescheduled 75+ weddings in 2020 (yes you read that correct)! 
We were able to execute 28 weddings with Mingle and 22 with Honeysuckle Hill in 2020… see love IS NOT canceled!
We celebrated one of our very own, Caroline McCrory as she is becoming a Bride herself…she is engaged and tying the knot to her love in March 2021.  We celebrated her with an over-the-top shower complete with donkeys, a brunch inspired grazing table and bloody bar plus a mobilized champagne cart!  We love a good party and we finally got to celebrate one of our own who gives so much to her Brides!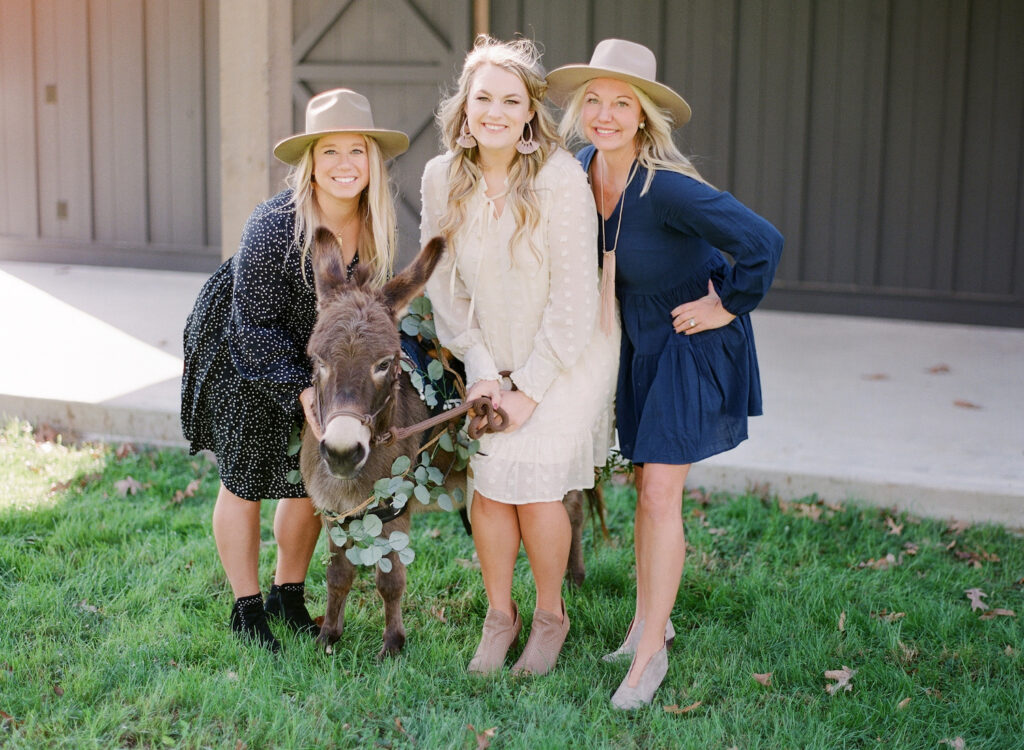 ---
Wildwood Media – Leveling Up!
"I spent 8 months studying and finally hunkered down during quarantine to cram to finish studying for my unmanned aircraft pilots license so I could legally fly my drone for commercial purposes with the FAA.  As soon as testing facilities opened up earlier this year I drove to an airport that was open in Tennessee and passed my test on the first try.  
Recently Drone Launch Academy interviewed me for their season 4 podcast that comes out in January because they felt like I've had a lot of success with drone jobs this year both wedding related and real estate photo/video related!  Its so important to have this license if you fly your drone for weddings because it's crucial to understand airports/flying/weather patterns/etc. to properly fly within the guidelines/regulations and keep yourself and everyone around you safe!  This was a huge victory for me when I passed the test because it's an INSANE amount of information to learn!
Another big positive for me was the couples that ended up adjusting and having smaller weddings or eloping. There were definitely some tough situations to navigate, but I'm so thankful for the couples who were kind and communicated with us! These people kept me going. And regardless of what their day looked like it was centered around THEM and their love for each other which is the most important thing whether there were 2 people present or 200.
One of my absolute favorite couples this year was Emily + John. They rescheduled their wedding day THREE TIMES and on the last date they picked, they both CAUGHT COVID the week of their wedding, so they had to reschedule AGAIN.  They had the best attitude throughout it all.  When they finally got to get married in September this was the result and it was beautiful and perfect and they were SO KIND to me.
---
Verbena Events – Feeling Refreshed
2020 certainly has been interesting but really reminded us how much we love what we do and our couples! Weddings look very different this year, but the smaller more intimate weddings have proven to be some of our favorites! The bonds we created with our couples this past year are some that we will never forget!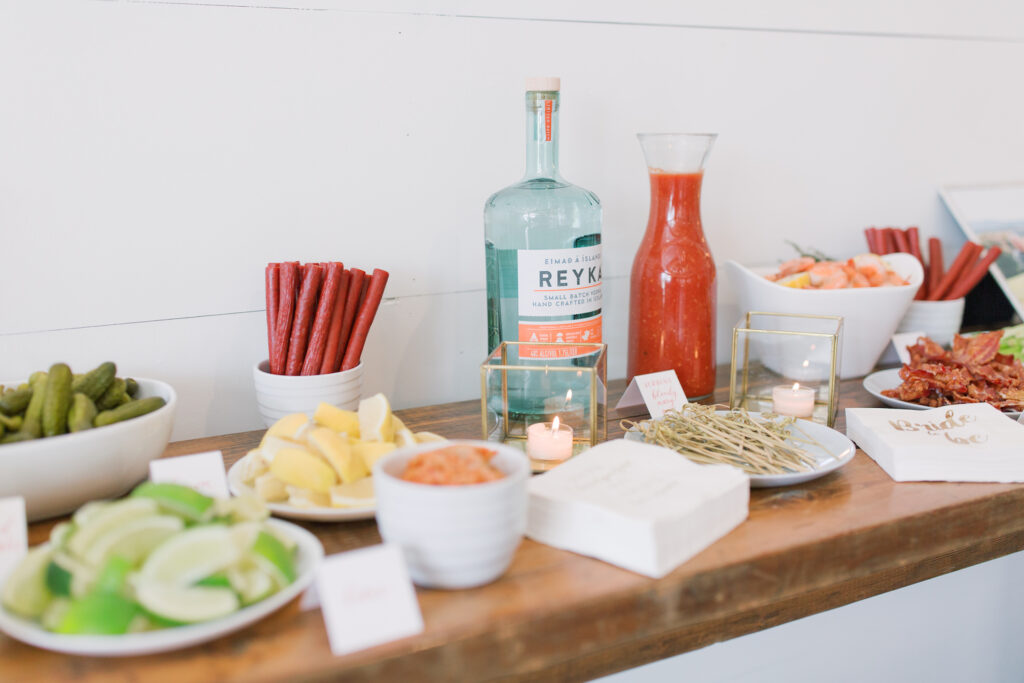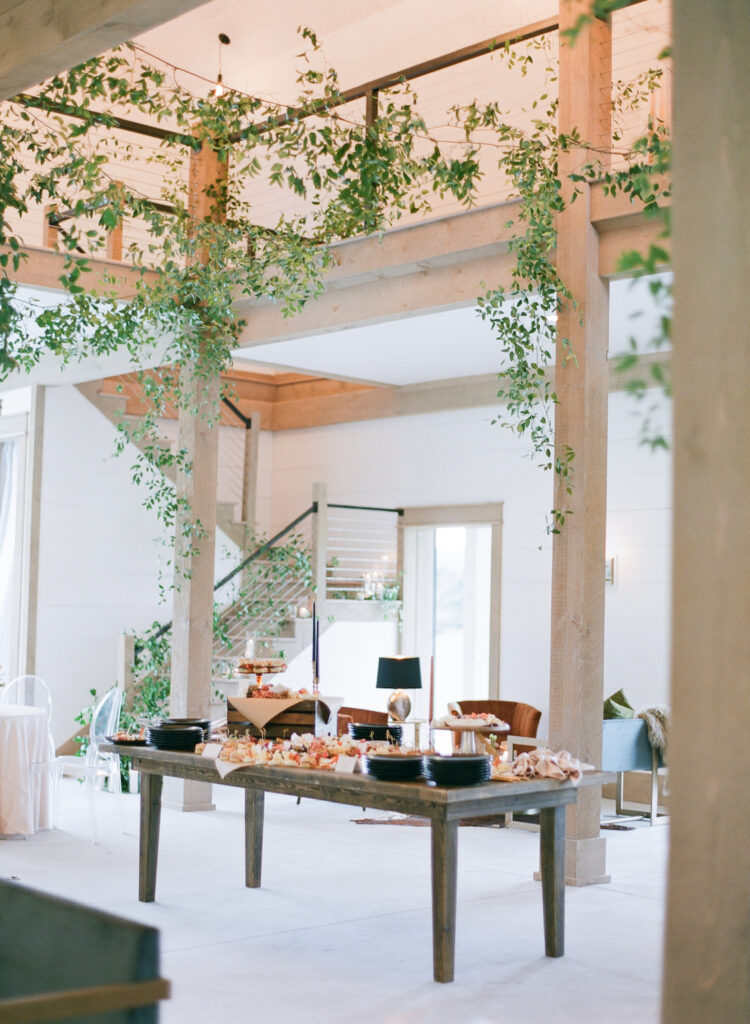 One of our favorite creations had to have been the brunch inspired grazing table and Bloody Mary bar from Caroline's Bridal Shower and a sweet intimate wedding in the woods at Triple B Ranch in Rutherfordton! This couple was from the midwest and came to Asheville having planned practically everything virtually (that would have been so scary for us if we had had to plan our wedding that way). They were so sweet and we had the best evening celebrating their love!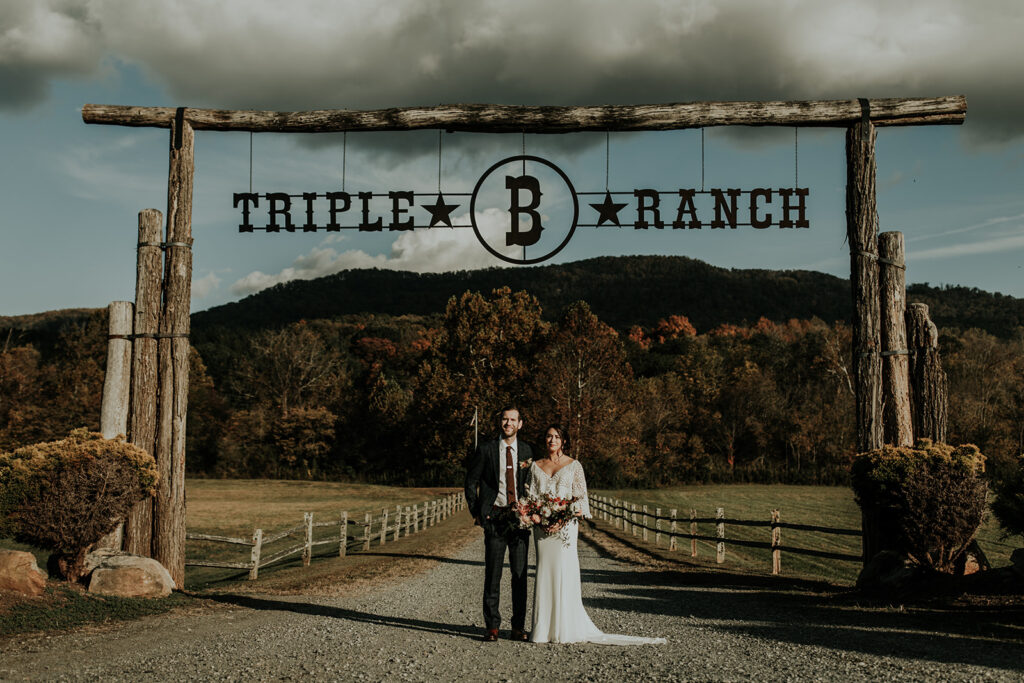 My favorite cakes of 2020: an all white cake with fondant flowers at The Ridge, a sweet two-tier ombre cake for a farm to table dinner at Caanan Valley and a palette floral painted cake for a styled shoot put on by Ashley Ricci at The Venue.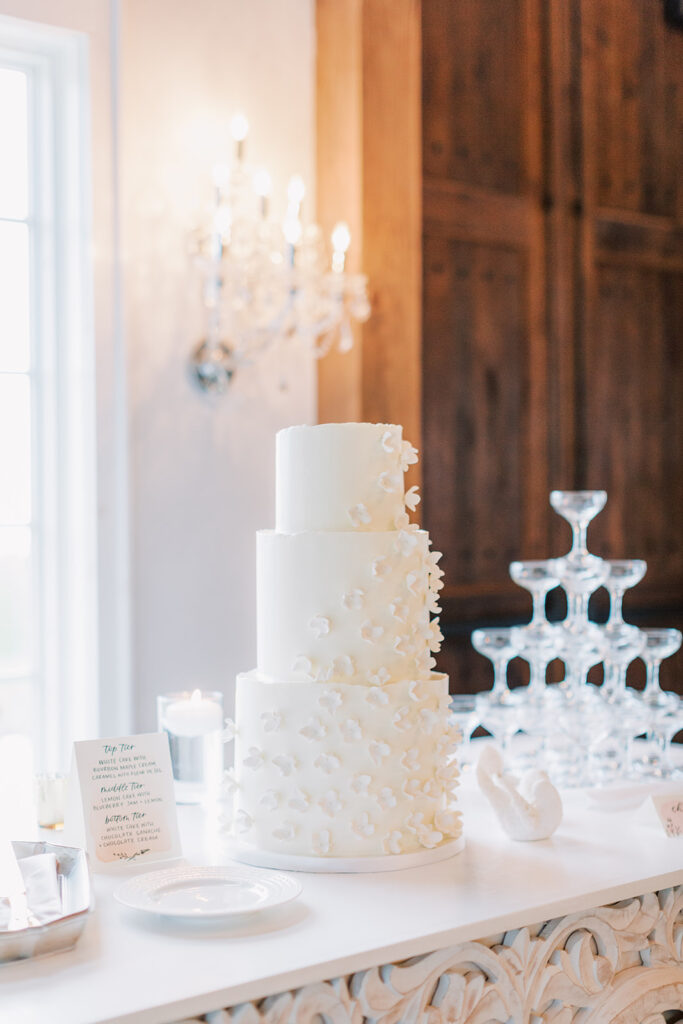 We can't believe that 2020 is almost over, but we are certainly looking forward to 2021 and celebrating all of our couples who had to reschedule their original wedding date! It is finally their turn and we couldn't be more excited! 
---
Kathy Beaver – We Made It!
2020, it has been a roller coaster of a year. It has made me realize what is important, and gave me the unexpected gift of slowing down.  Out of the changes with big weddings this year it brought about a new business, Legacy and Legend.  I am excited for 2021 and can honestly say, 2020 you are a year we will NEVER forget!! 
---
Honeysuckle Hills – Beauty is Still Everywhere Around Us
We won't lie. 2020 has been hard. When you own a venue you LOVE weddings… and you love having people in your venue. But the 22 couples we DID get to celebrate with this year made us smile even bigger.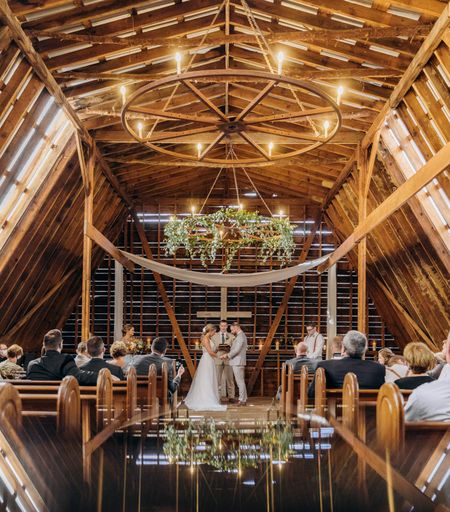 Love remains the true winner. And it will always find a way to happen.
---
Joy Unscripted – a li'l of everything!
Well, my heavens. We've almost* made it to 2021. I've definitely learned the value of having a good contract (real talk) and that your friends and friends are indispensable during new and trying times! It would have been much scarier and lonelier without my Engaged team.
All in all I can't say that I have hated 2020. YES, I've absolutely hated aspects of it. Read: I never wish hardships, death or anything like that on anyone, and there has been a lot of all of that… but I think that amidst the chaos there has been an overall calming force. The realization that the people in your life matter. Which is really what weddings are all about.
I've done a little bit of everything as we navigated this year. I launched a LIVE taught lettering workshop series (the replay videos and worksheets are all still available FYI), taught multiple Zoom workouts per day, designed invitation suites, lettered on giant chalkboards, painted pets and venues, and bought a house.
2020, thank you for your hard lessons, your forced time at home, and 2021… let's get it together now can we please?
---
Can't wait to see what this team accomplishes in 2021.
Happy New Year everyone…
love is not cancelled.