Everything You Need to Know about EA
Engaged Asheville's Second Year is Another Stunner
Once again our Creative Team Members took the past year by storm, winning awards and accolades, growing their businesses, and appearing in several prestigious publications…and that's just the tip of the iceberg. With so much to celebrate from 2018, we're already busting at the seams with exciting announcements for 2019!
2018 Weddings by our Members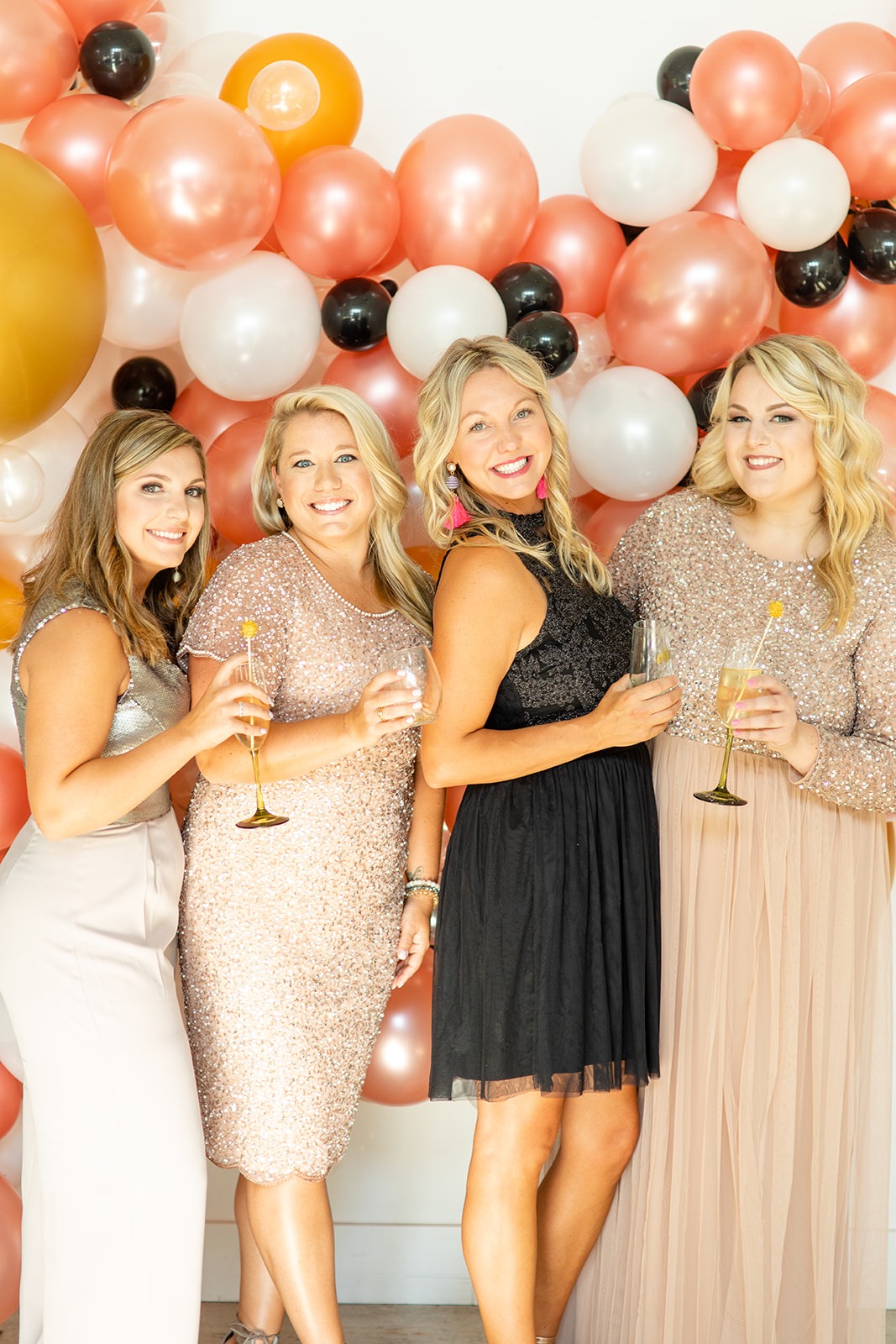 Mingle Events
Candace, Caroline, Emily & Ashley
Mingle was thrilled to add a 4th wedding planner to their incredible team. Ashley Auldredge jumped right in and successfully planned weddings with the attention to detail the Mingle girls are known for! Here are some highlights from their year: 
Voted Couples Choice award for 2018 by Wedding Wire
Executed 92 weddings at over 25 venues
Published in WNC Magazine for expertise on creating an "instagram worthy home-holiday party"
SCOUTED as an elite wedding planner in Asheville by The Scout Guide
Published in The Asheville Wedding Guide for designs and "Real Weddings" 
Published in Sophie's "I Do" Magazine
Joy Unscripted
Bethany Thames
Worked with over 53 couples for wedding signage

Designed 3 entirely custom invitation suites

Preferred calligrapher for Engaged, HH and CR

Featured in Asheville Wedding Guide 

Offered calligraphy for pro bono wedding later featured on Good Morning America

Elaborate seating chart on 12 mirrors for Matt & Josie Leinart's celebrity wedding

Designed 5 websites for small businesses around WNC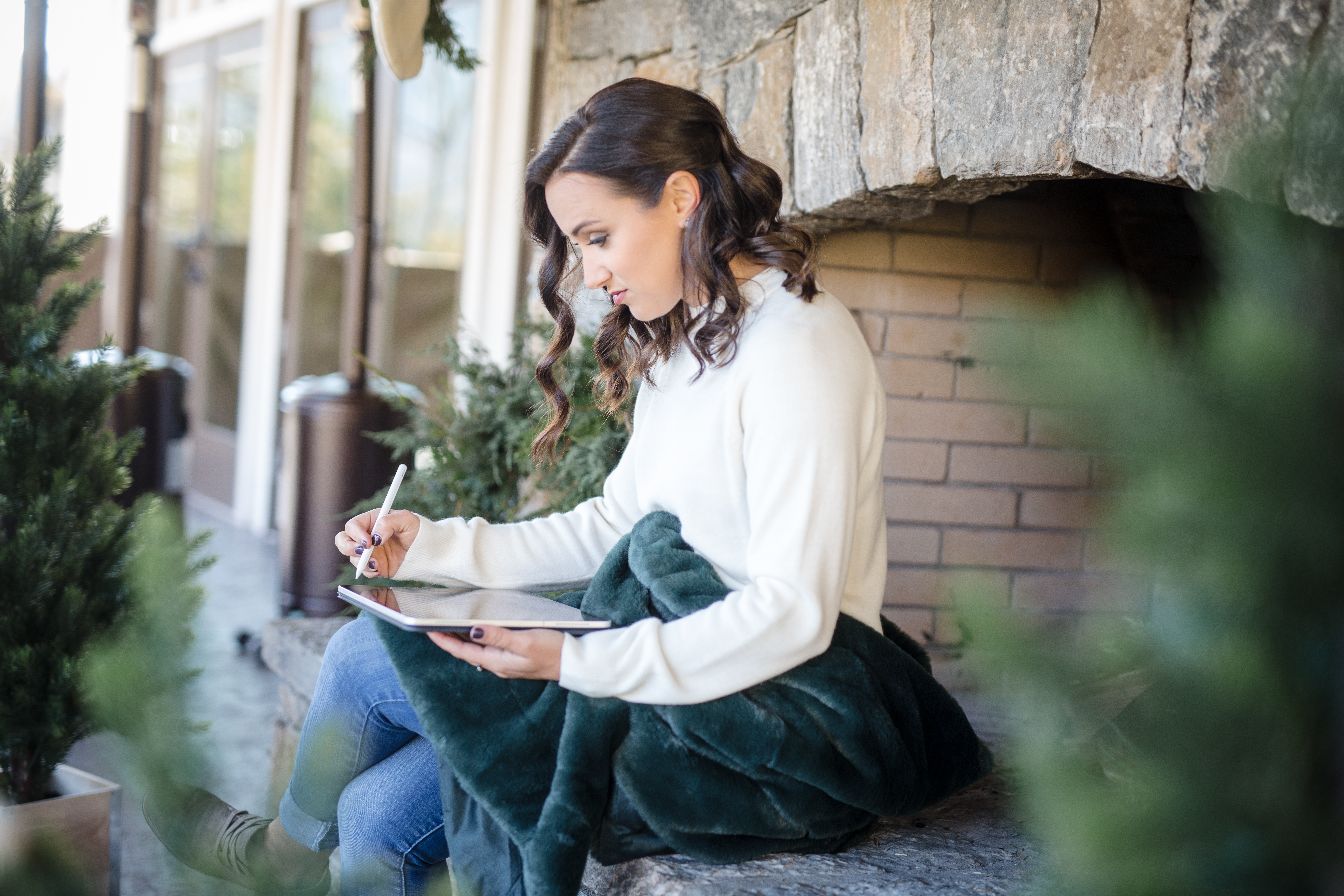 What started out as just a side-gig (read more about that here), Joy Unscripted has quickly turned into the most sought after calligraphy service in Asheville! Bethany is excited for 2019 and will be adding more illustration work within her wedding services, getting published in The Scout Guide and the Asheville Wedding Guide! Can't. Wait.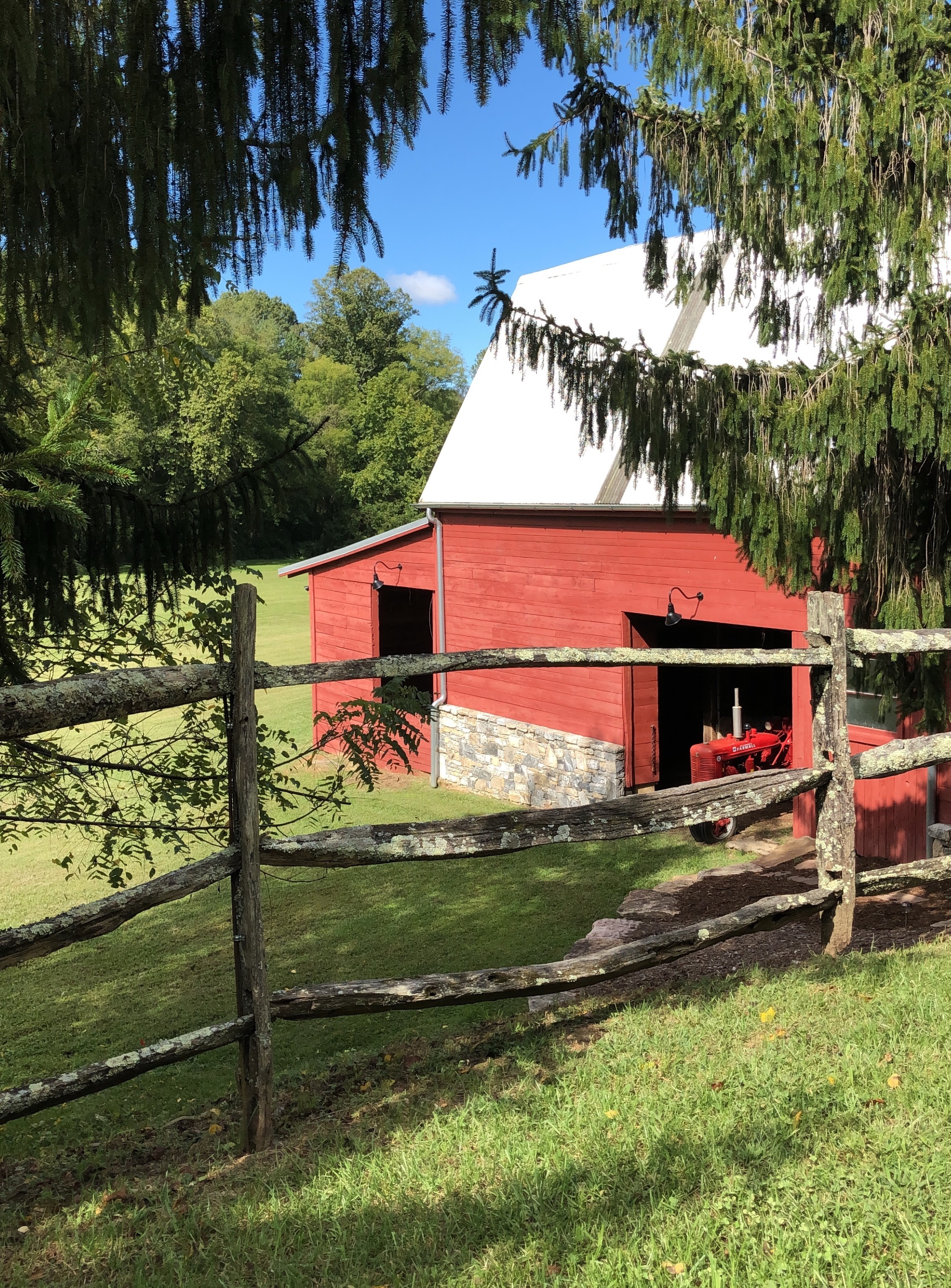 Honeysuckle Hill
Candace & Bethany
Under the new management of none other than Candace Hightower, yes our very own curator, Honeysuckle Hill got some much needed renovations! A brand new cafe-lighted patio with a fire pit, indoor his/hers restrooms, a prep kitchen and dedicated grooms den and bridal suite! Hello new beginnings!
Along with the physical improvements, Honeysuckle Hill also introduced an All-Inclusive package offering with the best of the best friendors in the biz!
Bethany, of Joy Unscripted and Engaged, launched a fresh website for the venue featuring all of the improved features and attention to detail brought by Candace. The Barn hosted over 32 weddings and earned the Couples Choice award from Wedding Wire for 2018!
We are so pumped to see what 2019 brings for the venue as momentum and excitement continues to build!
Leap Frog Tours
Ann & Kim
We had a fantastic year of weddings in 2018.  We provided transportation for nearly 60 couples!  Whether we provide a get-away car at the end of the night, help the bridal party arrive at the reception in style, shuttle guests to/from the wedding venue so they can drink responsibly …

whatever transportation our couples need, we hope to work with at least 100 happy couples in 2019!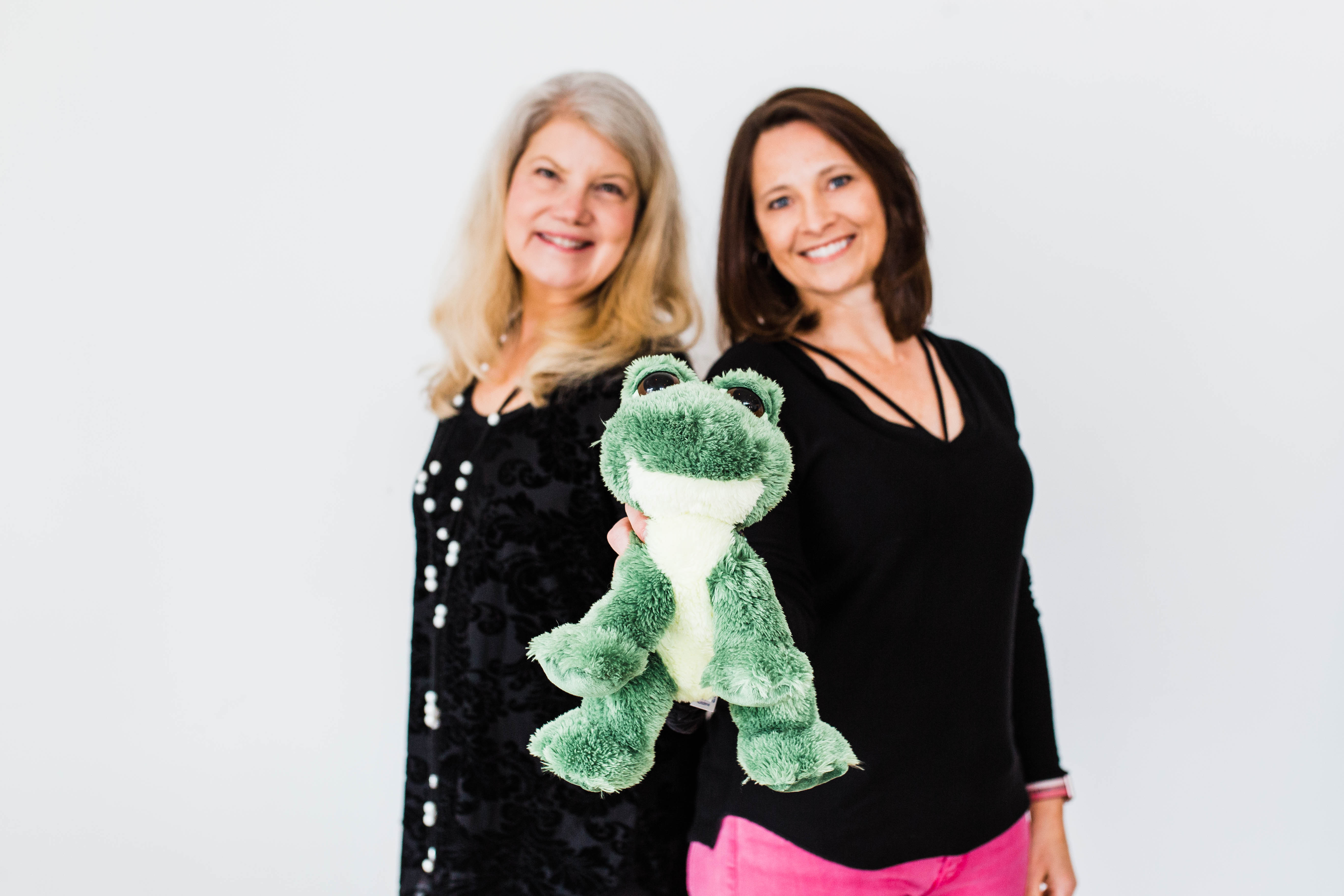 Pop of Color
Melissa DeBoer & Team
Our hair and makeup team was added to the preferred vendor list of two amazing Asheville area venues: the Grove Park Inn and Chestnut Ridge!!

We were named Wedding Wire's Couples' Choice award for the 7th time!
The Pop of Color team also grew by several talented stylists!! New bios and fresh headshots are headed to the website soon!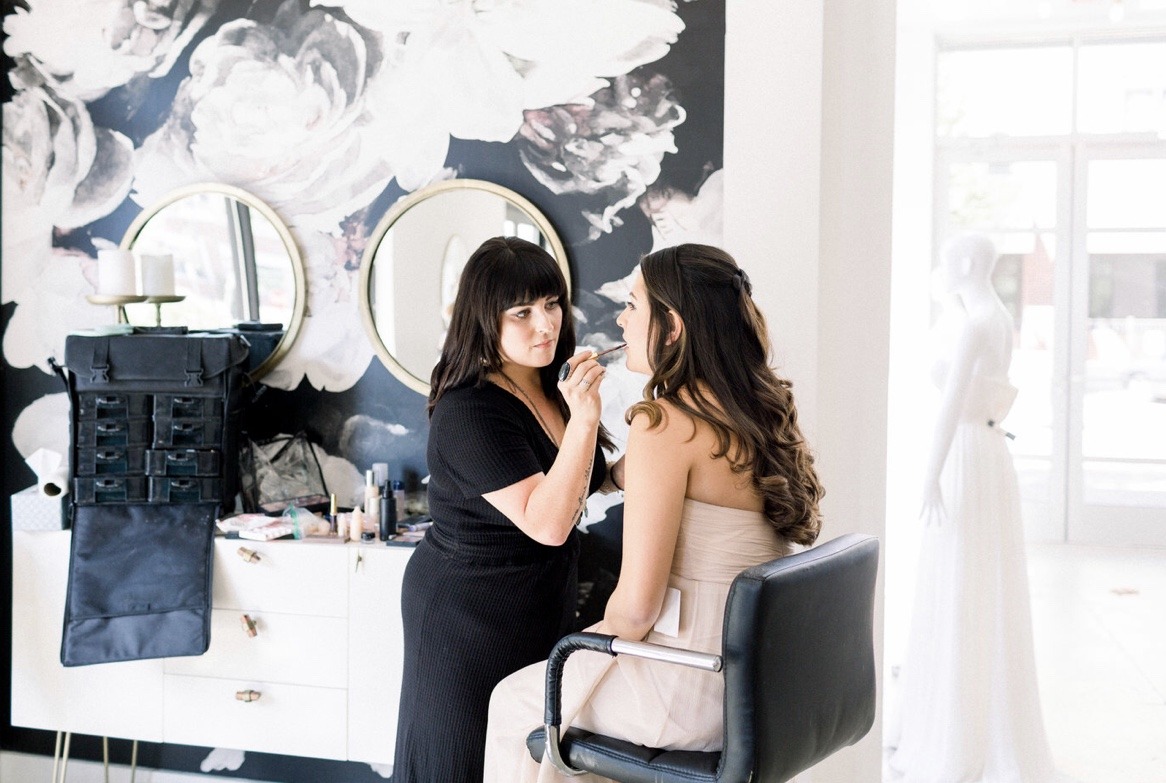 Springvine Design
Whitney & Deedie
2018 was Deedie & I's first full year as business partners where she lived in Charlotte and I was here. Together we did a record number of weddings. It has been the most fun working with one of my best friends and I am so grateful for this story God has written. I'd say the highlight of 2018 was watching how much Springvine has grown in both the Charlotte and Asheville area. One of my favorite things was getting to be a part of WNC Magazine's Christmas Issue with several other Engaged Members (Mingle, Joy Unscripted & Cordial and Craft)
2019 We are looking forward to continued growth in both Asheville and Charlotte. One of my goals is to continue pushing myself to be more creative with my designs and curate the unique style of Springvine Asheville.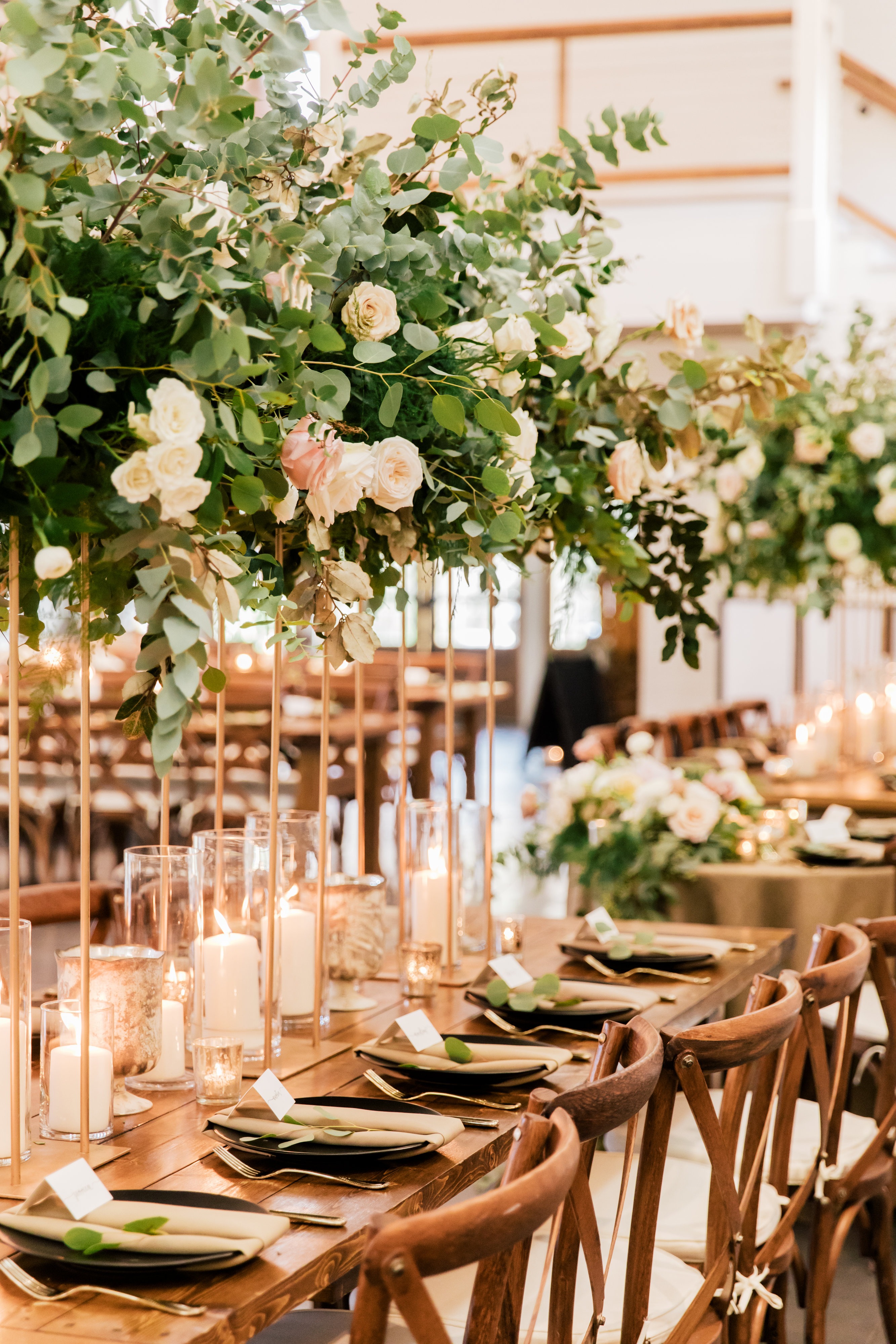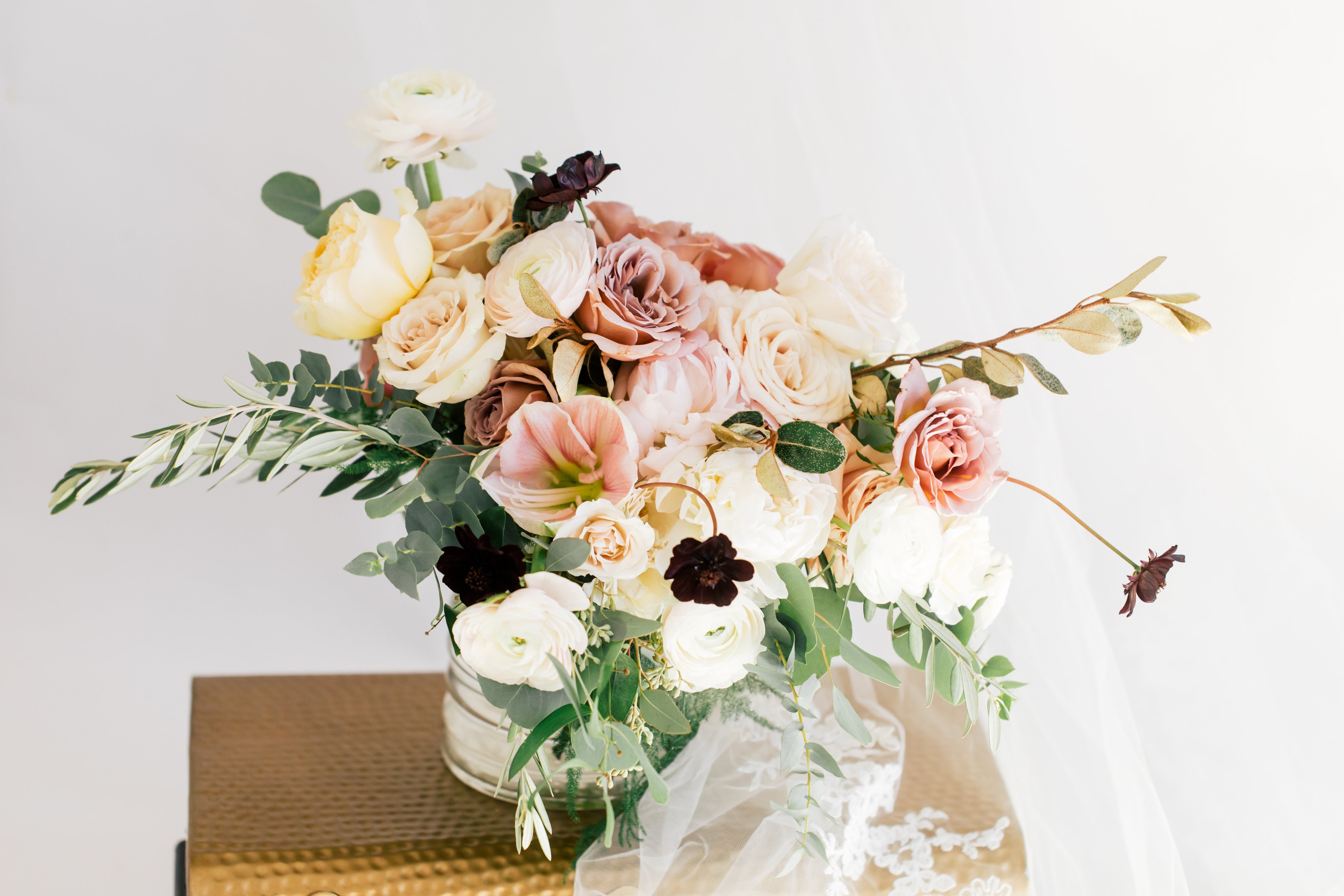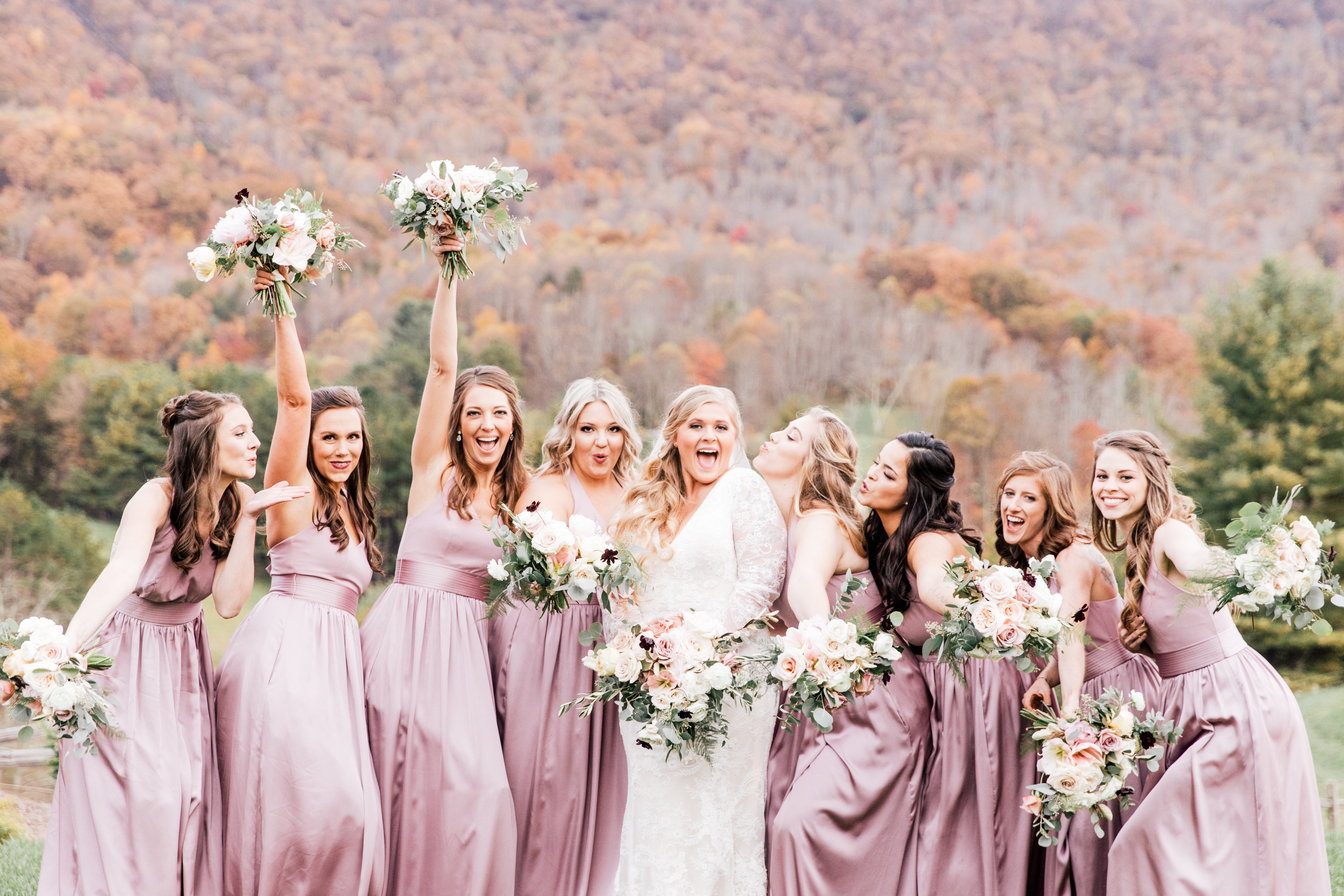 Farm Burger Catering
In 2018, we served more weddings than ever before. We gained new colleagues and deepened our relationships with the countless industry professionals that make Asheville such an amazing place to eat, drink, and be married. As with every new year, 2019 brings its own set of challenges and opportunities, and we here at Farm Burger are looking forward to joining in with as many celebrations as possible all year long.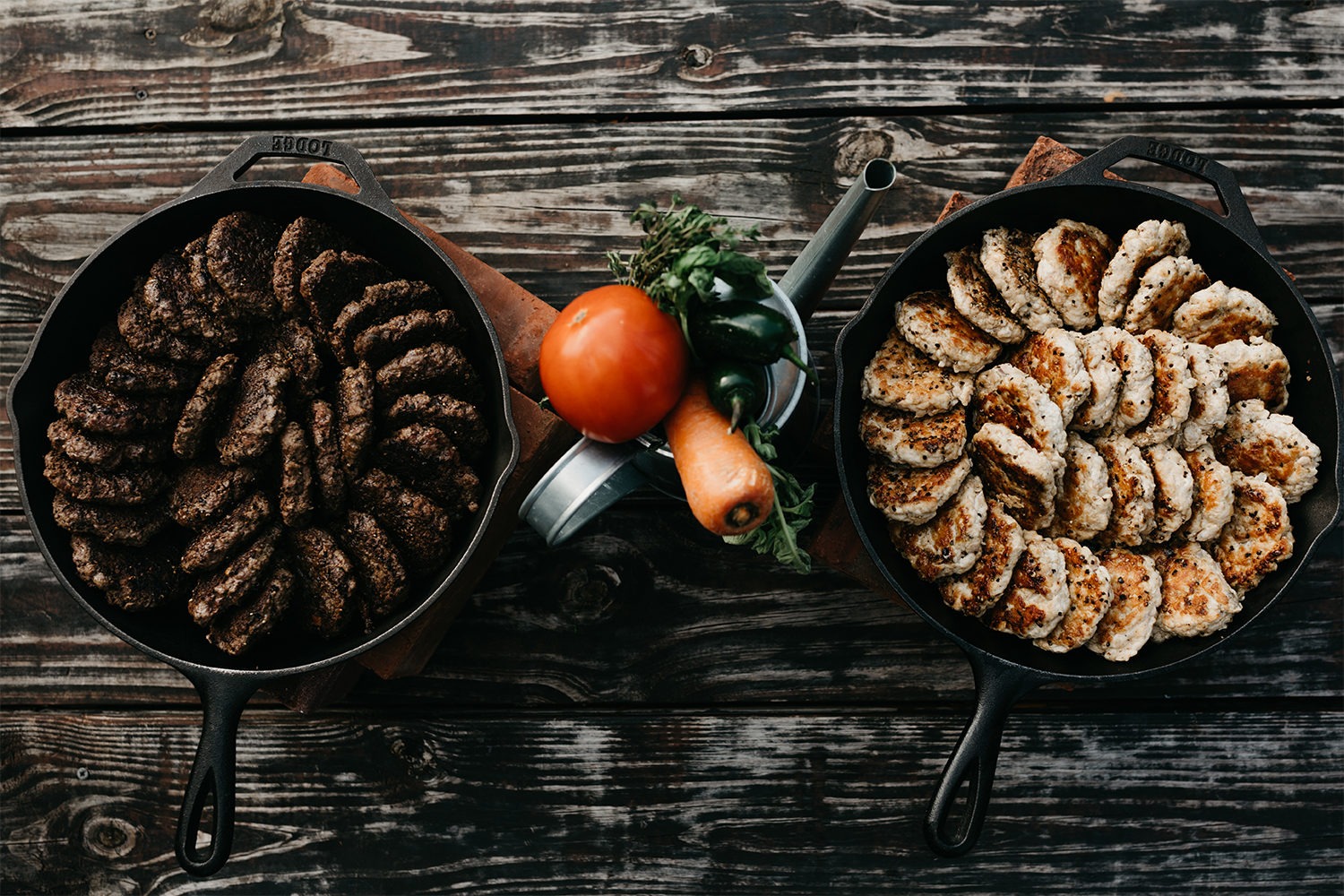 Michael DeSerio
Wedding Officiant
I did over 110 weddings

I had the opportunity to officiate a wedding that was featured on good morning America.

And I'm going to be starting a new website in the next month!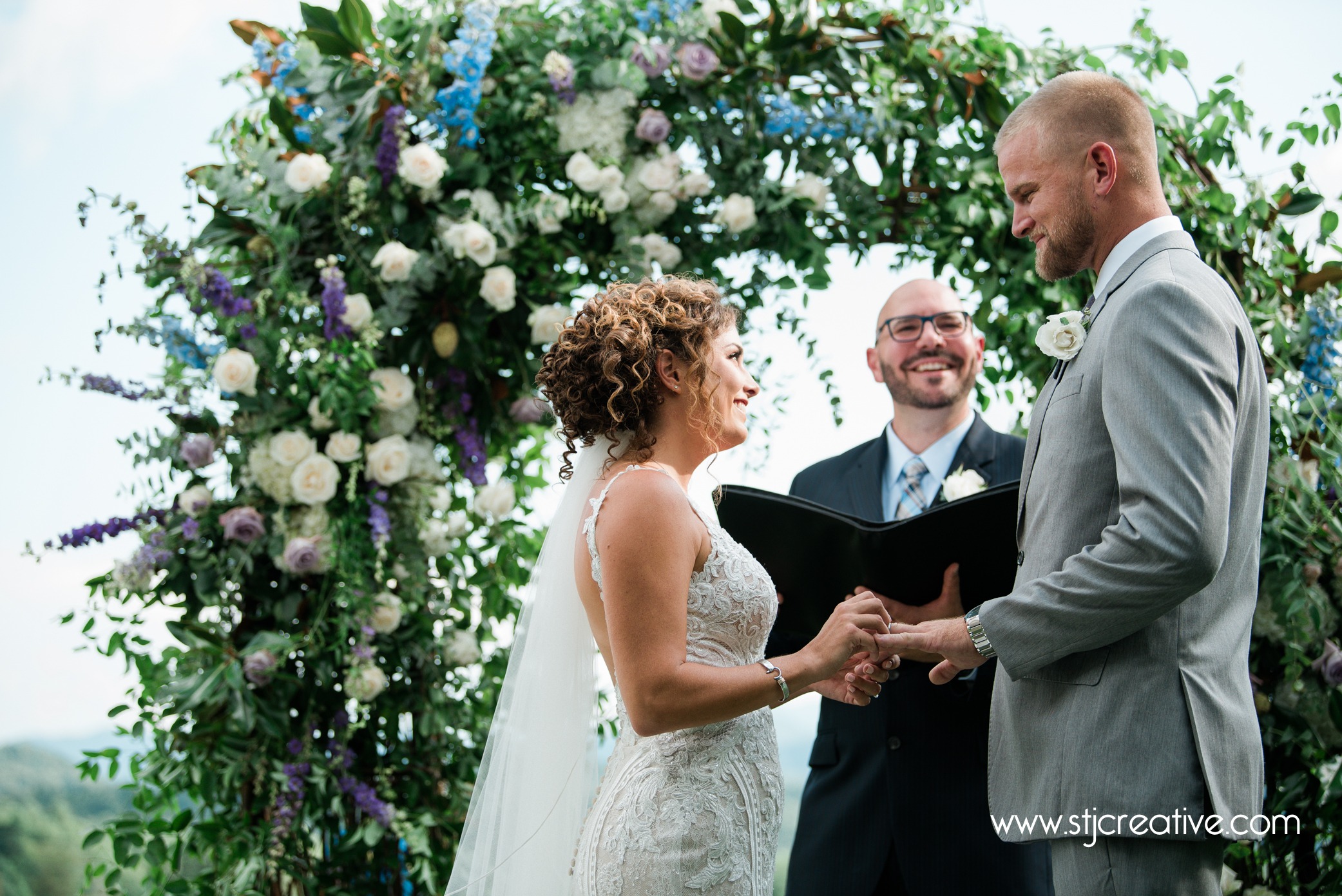 Dogwood Designs
Heidi Smathers
This year my best accomplishment was helping Marty and Lauren with their wedding.

Photo attached. My goal for 2019 is to hopefully get published in another magazine.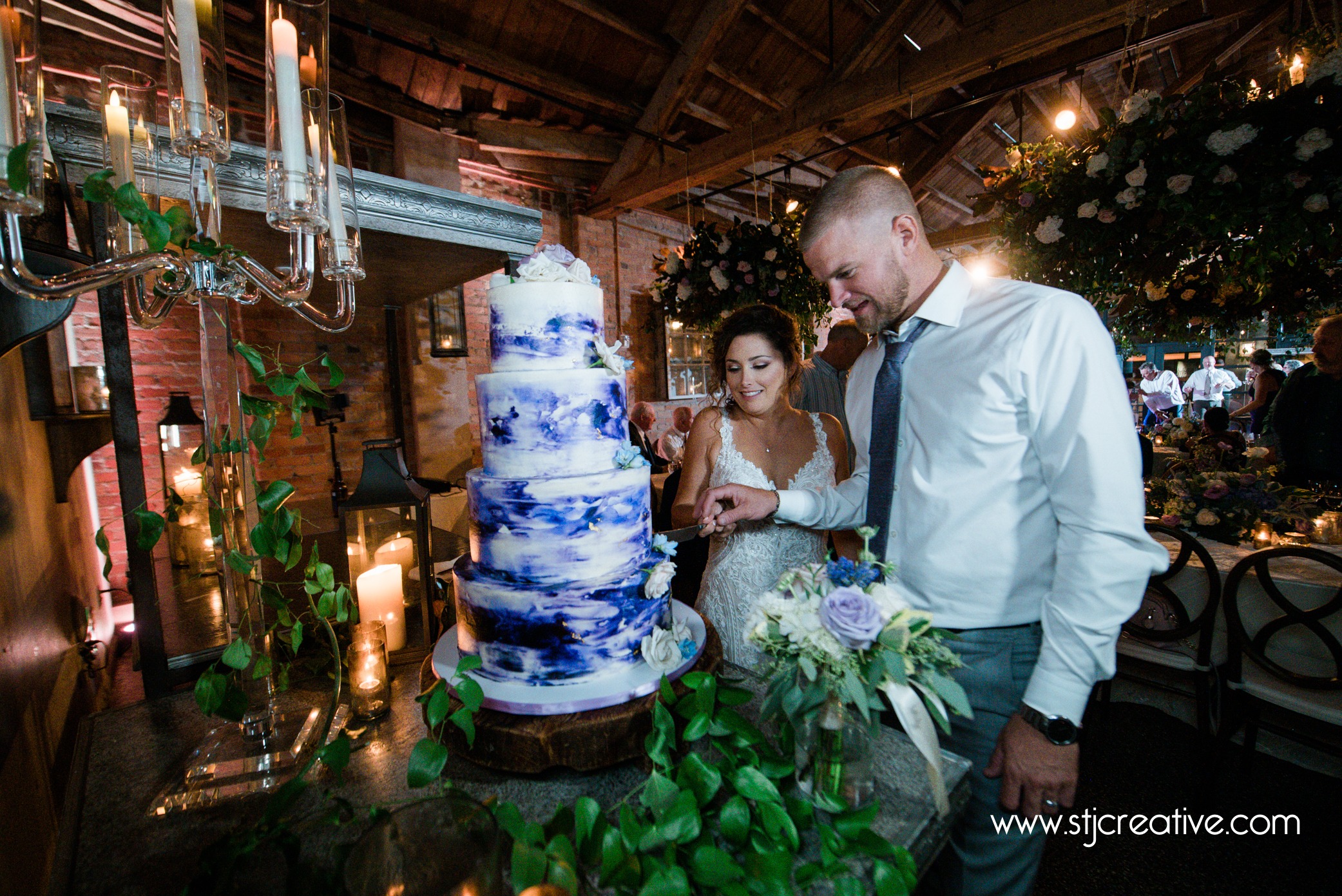 Chestnut Ridge
Taylor & Preston Gregg
Cheers to 2018
1

st

full year in business

Celebrated our 1 Year Anniversary on 9/23/18

Completed 65 total events during 2018

Grew our CR Staff from 3 to now a total of 8!

We welcomed 4 new preferred vendors: Rachael McIntosh Photography, Bella Sole, POC & Clean Juice

Joined the Engaged Asheville community – whoop whoop!

Published 4 Times: WNC Women, Aisle Society, Asheville Wedding Guide & Southern Celebrations

Awarded The Knot Best of Weddings!

Earned our first Wedding Wire Couples Choice Award!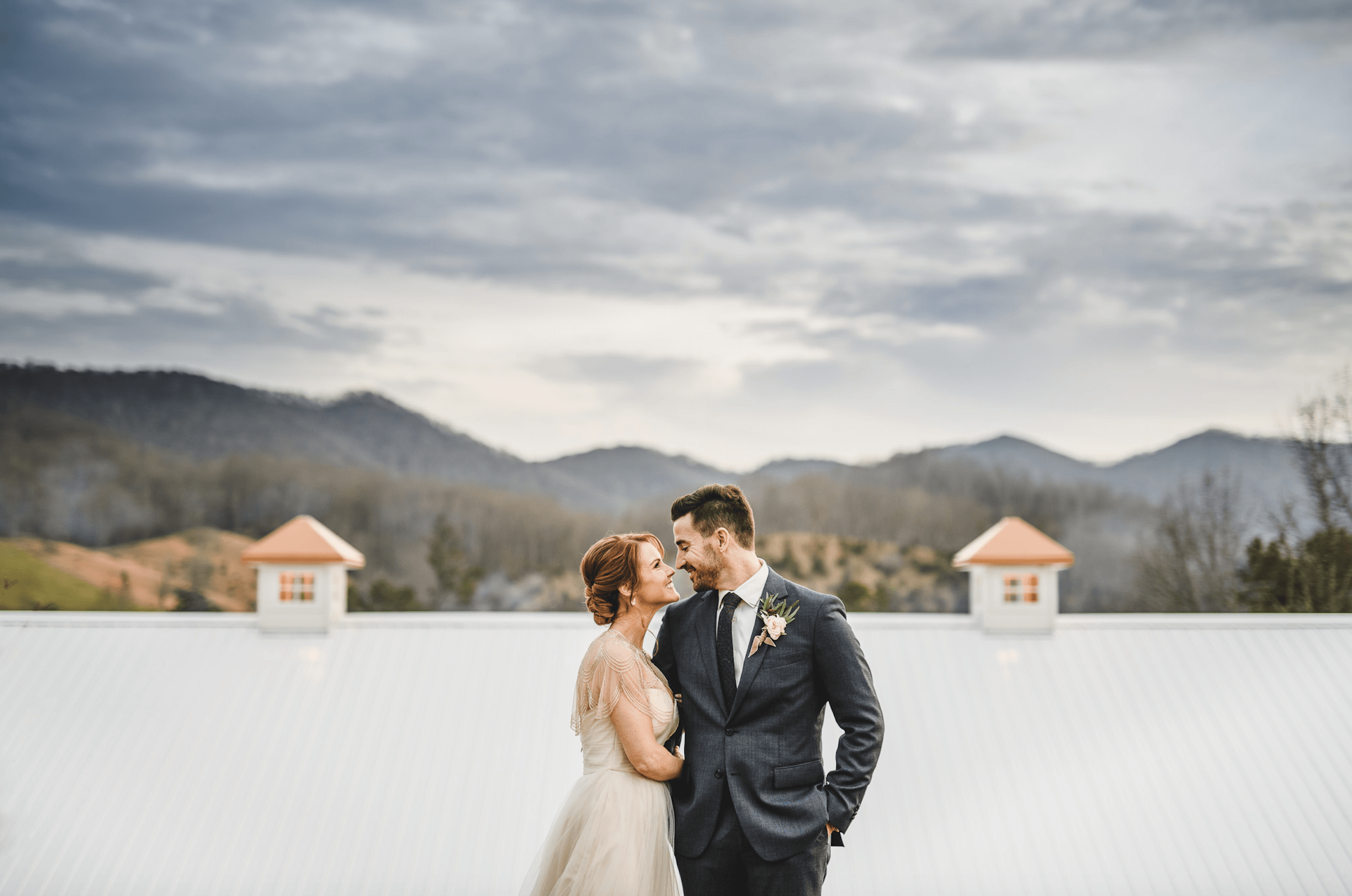 On the Horizon for 2019
68 weddings currently on the books…and counting!
(our 2019 goal was 70 so we're close!)

All the new couples and their families we'll have the pleasure to work with!

Due to our staff growth, we will all be able to spend a little more time with family and friends to maintain the importance of work/life balance

Getting published in The Scout Guide Asheville

Expanding our Preferred Vendor List even more to make sure we're giving our couples the best of the best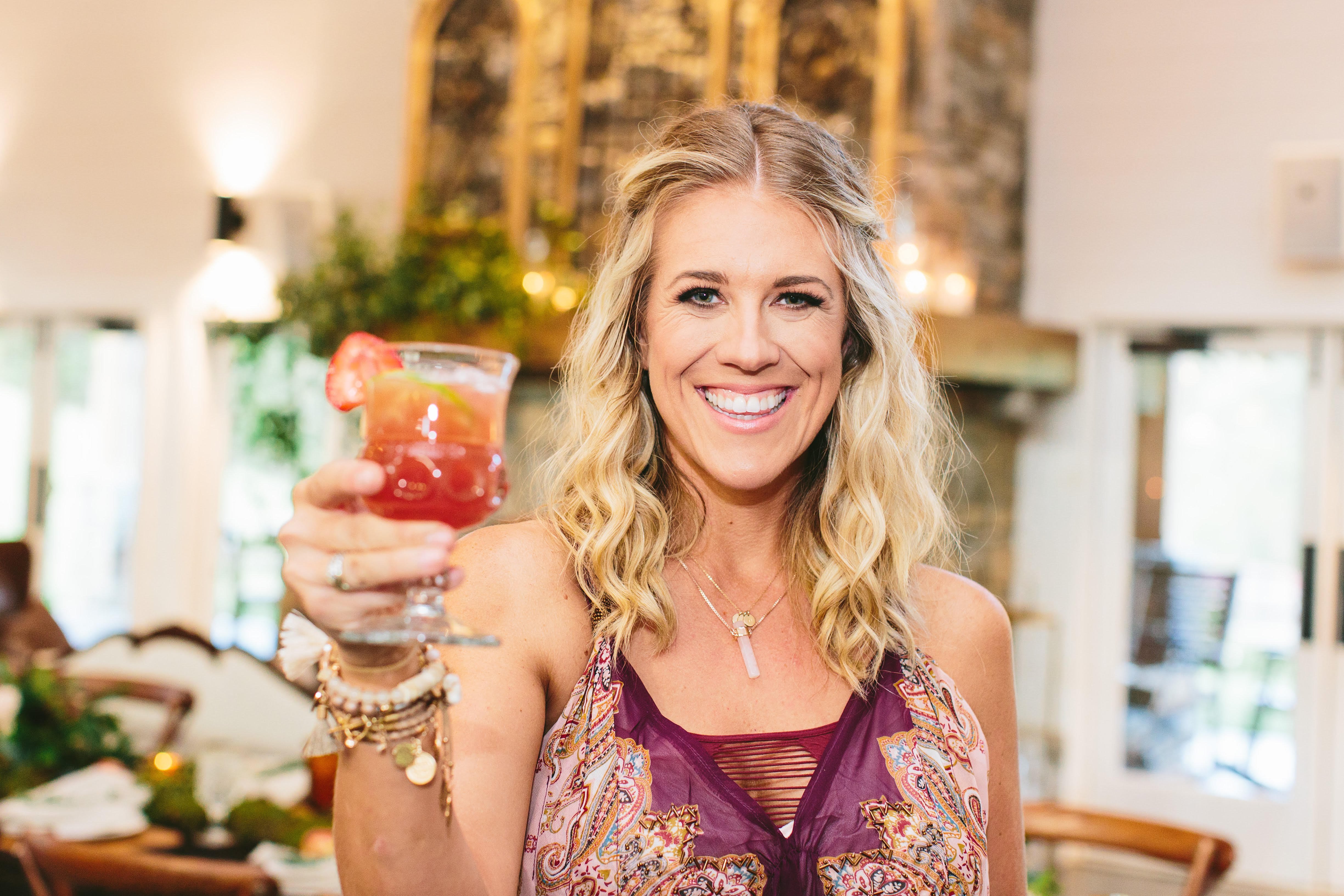 Kathy Beaver Photography
Kathy Beaver
I am thankful for amazing clients in 2018 and looking forward to 2019 brides and families.  The community and networking of Engaged Asheville is amazing. I love being able to share the creatives with my brides.  

Highlights of 2018 – Styled shoot at Honeysuckle Hill with Engaged Creatives and it just so happens to have hints of 2019 Pantone color of the year.

Traveling to photograph weddings.

2019 Couple's Choice Wedding Wire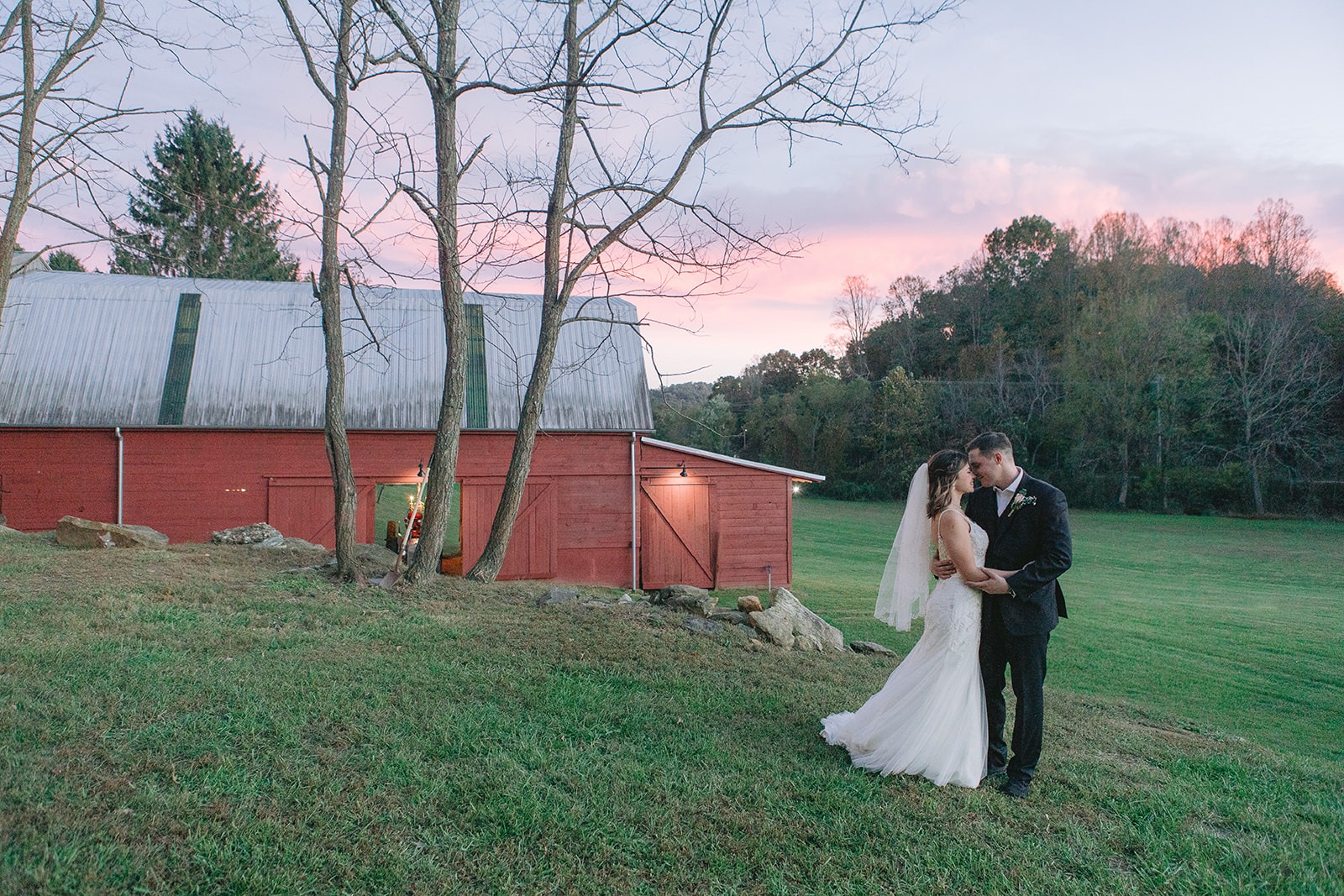 Cordial & Craft
Heidi, Lexie & Team
Our floral and event design was published on the

Junebug Blog

with the lovely Gabrielle Von Heyking as the photographer. Attached a few choice photos from this! This wedding and couple were particularly dear to us–Crystal visited the bride in Florida to meet and talk over her dreams and get some inspiration together.

We were involved in the 2018 Cashiers Designer Showhouse, which was a whirlwind and a blast! This year, the Showhouse was open for two weeks, and our team was there each day serving up cocktails, our new favorite Chateau d'esclans Whispering Angel rose, and helping with general hospitality for the event.

We also premiered our first garden-inspired cocktail workshop at the Showhouse! (photo attached)

We were able to be involved with this year's Taste of Compassion fundraiser for the Asheville Humane Society which was particularly great for us since two of our team members adopted dogs this year (Crystal and Lexie!)

Published in WNC Magazine with some other stellar creatives from Engaged (and Lexie's shirt became famous!)

Worked with Molly & Pepe who wanted to focus on MEZCAL for their wedding bar which is a dream come true for me! (I don't have photos from this event, but I believe Mingle was the planner and they may have some good shots!)

We grew our community and became part of Engaged!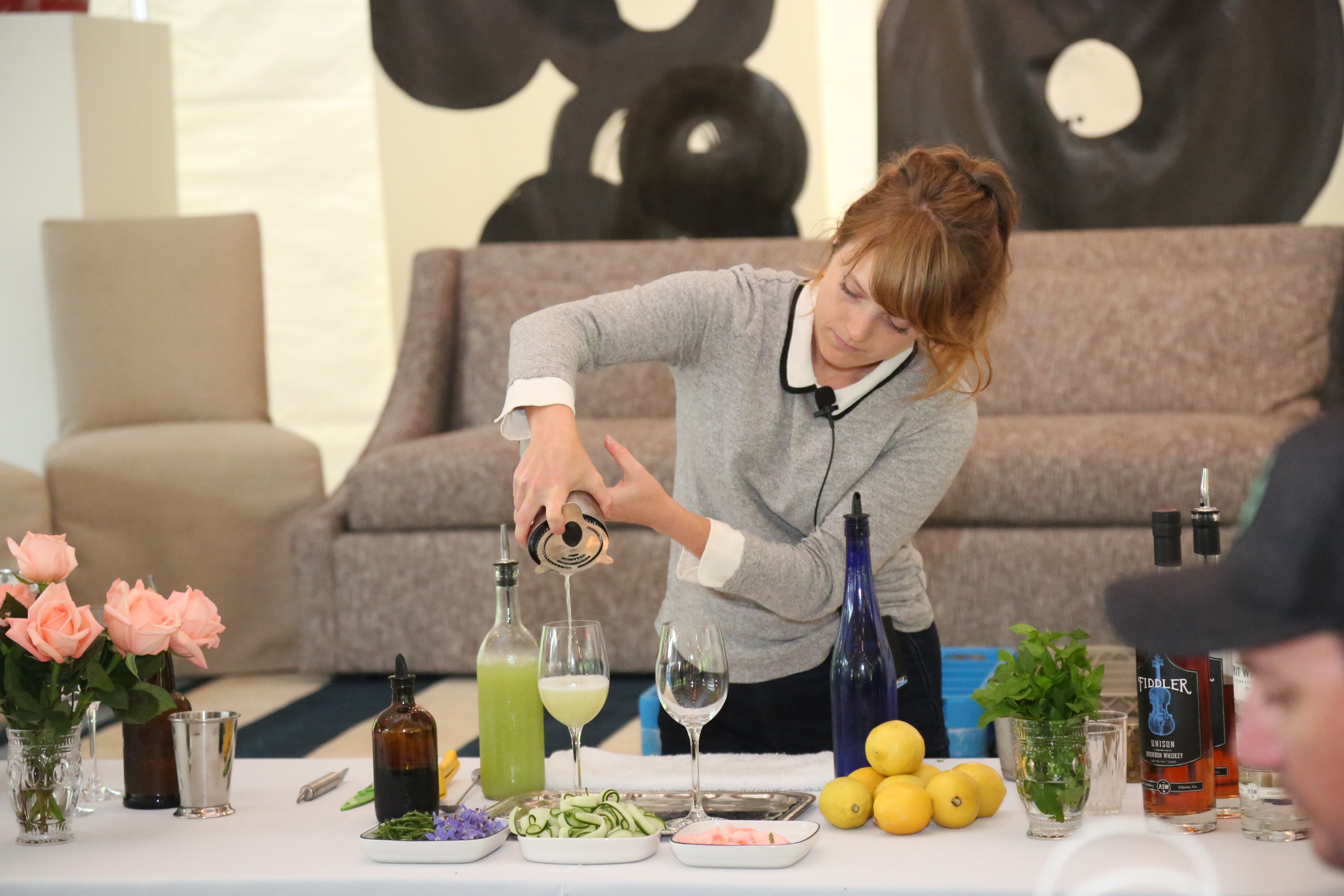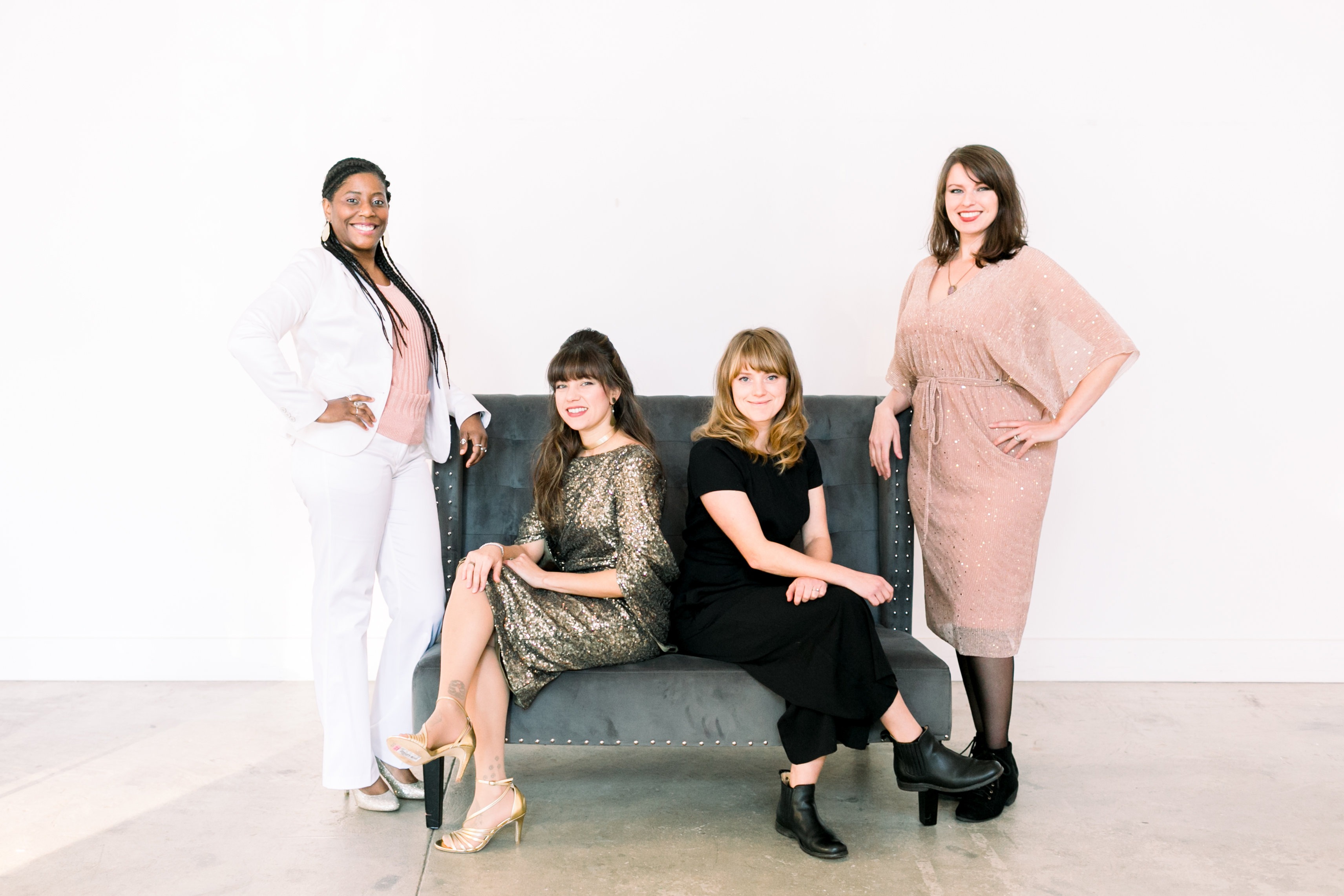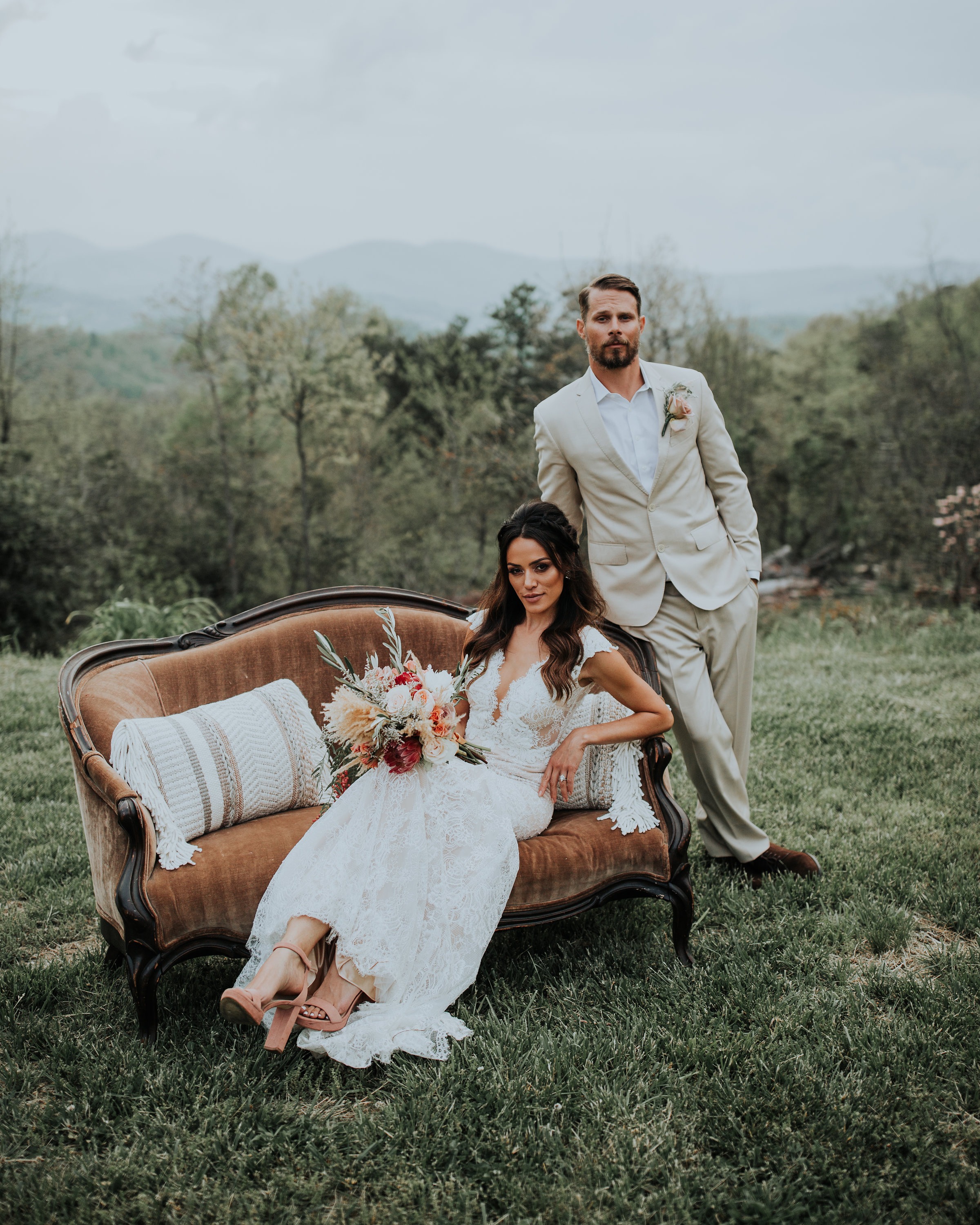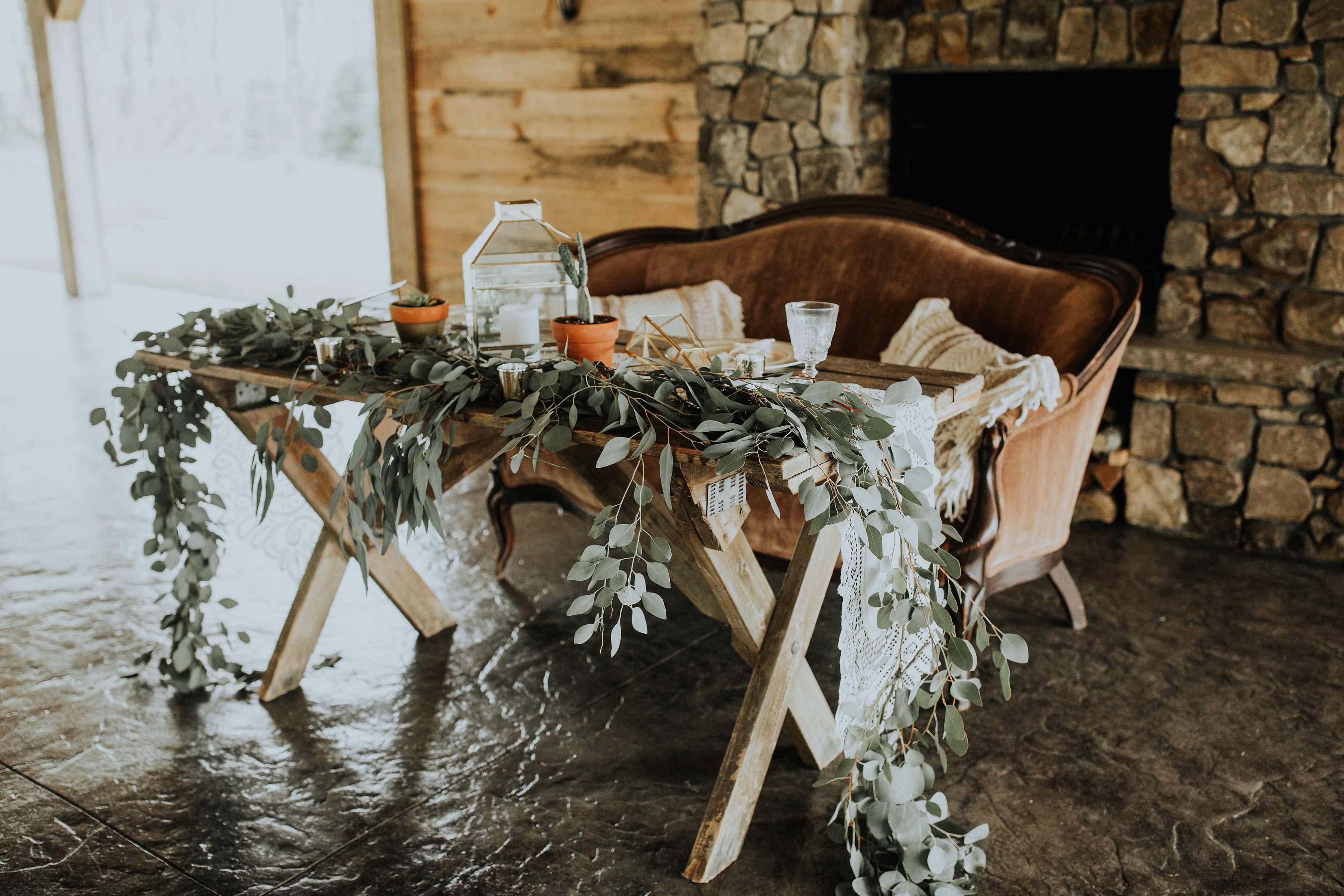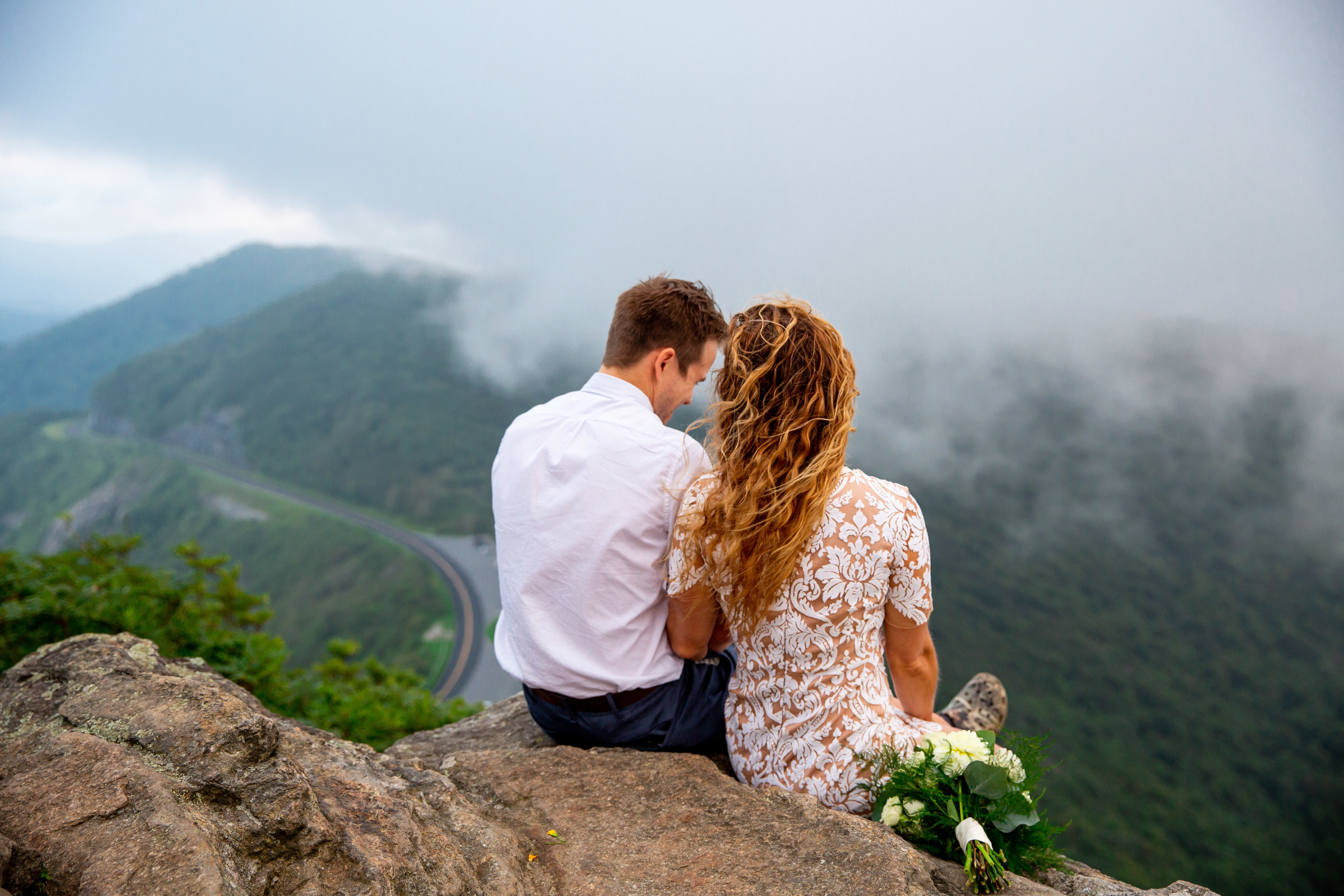 With Elope Asheville's website complete, we are looking to propagate all of our other brands' websites with this updated theme and format, so all of our company's brands will have an updated, modern look.

To increase our global reach for destination elopement planning, we are looking to convert our business model from owner-owned locations/brands into franchize-owned brands to empower entrepreneurs globally who wish to create a similar business plan-modeled business in their own location.  This will be a HUGE undertaking, but we believe wholeheartedly that it will be an incredible success!

We will officially launch Elope Scotland and Elope France.  We have Elope Italy in mind, as well as a few ideas for the Caribbean. Stay tuned for updates on that!
Elope Asheville
2018 Accomplishments
We hired on a social media and marketing specialist to increase our reach and help hone/define our story.  She does amazing work and is very easy to work with. We saw results immediately, and it's so nice to have that part of our "behind the scenes" covered!

We also hired a full-time planner who handles all customer relations and gets their weddings booked and planned.  We have a lot of pride in being able to provide a livable wage, offer a very pleasant work environment, and include our staff in major decisions of how we operate.

We are always expanding our brand!  We grew our Elope Ireland brand's performance, and we started the groundwork needed to open Elope Scotland and Elope France.

We had several record-breaking months as well as a record-breaking first half of the year!

With help from our marketing specialist, we created a brand new website that launched at the end of December.  Designed to be more compatible with current mobile standards, it's a completely updated and improved website that is designed to be THE destination for couples wanting to have a stress-free destination wedding in Asheville!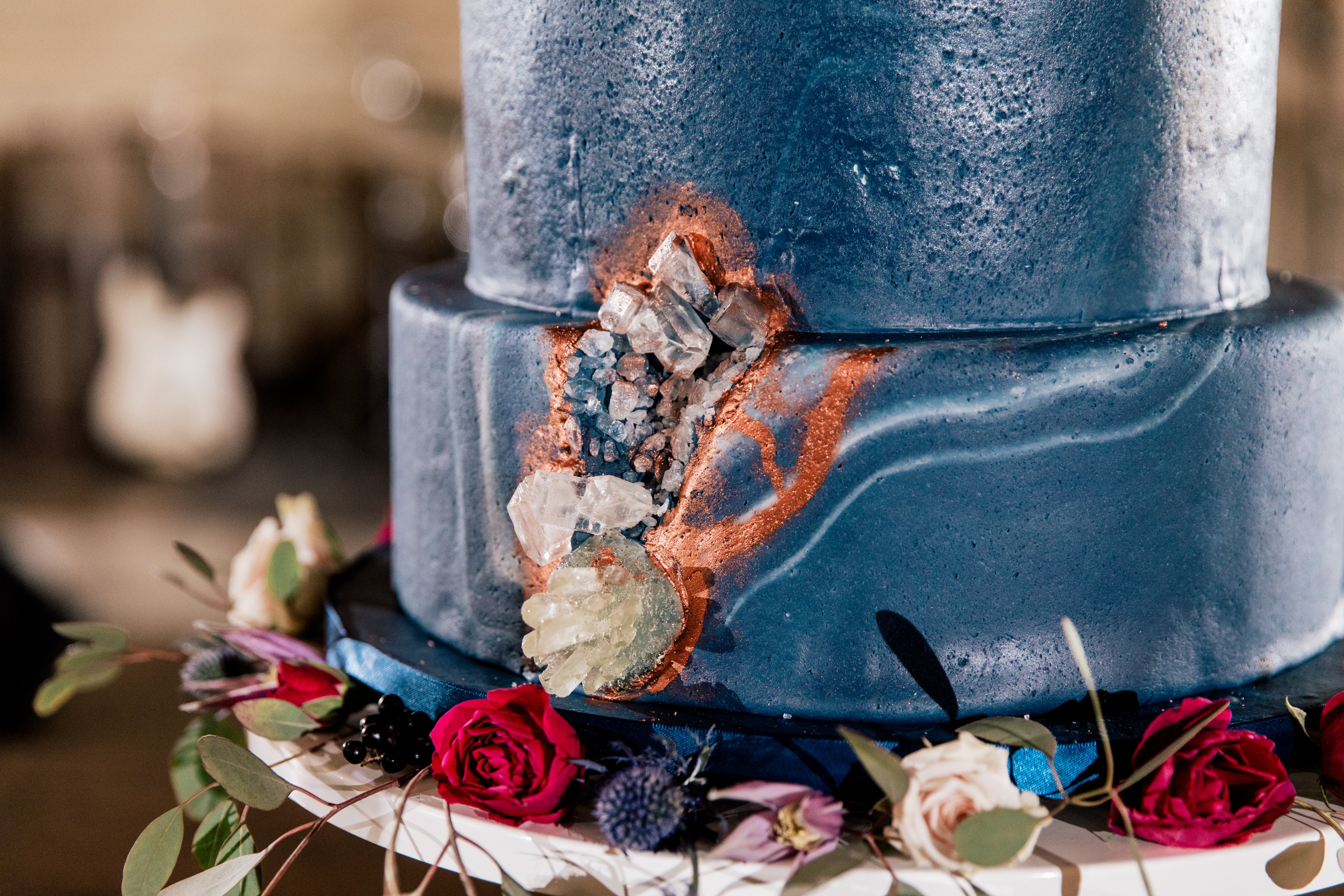 Cakes by Gray
Melissa Gray
Super excited about the opening of my brick and mortar Rosa Bees!! 

After a life changing trip to Hawaii, it will be heavily Hawaiian influenced, serving traditional pastry and small plate dishes

Full liquor license will allow you to enjoy a signature cocktail with my signature unique sweets

Cake and cocktails

Opening at the foundation in RAD
Angela Kim Couture
Angela Kim 
We joined Engaged Asheville when we started AKC on Jan 2017.  It's been a joyful journey together with EA last 2 years and we are looking forward to having more of exciting collaborations in the coming year.

AKC dress was featured on Asheville Wedding Guide's inaugural issue

2018 we made our name out to the bigger audience and got our clients from all over the country (Asheville, Cherokee,  Charlotte, Knoxville, Atlanta, Cincinnati, Maine, Scottsdale and more)

In 2019, we expect Angela Kim Couture to expand its service area even more and keep creating special outfits for special ladies for their special occasions.

March 1, 2019, AKC will be participating one of Asheville's hippest wedding venue Haiku I Do's Grand Wedding Giveaway!.  We will be showcasing new AKC original designs and give away $1000 gift card to a selected couple.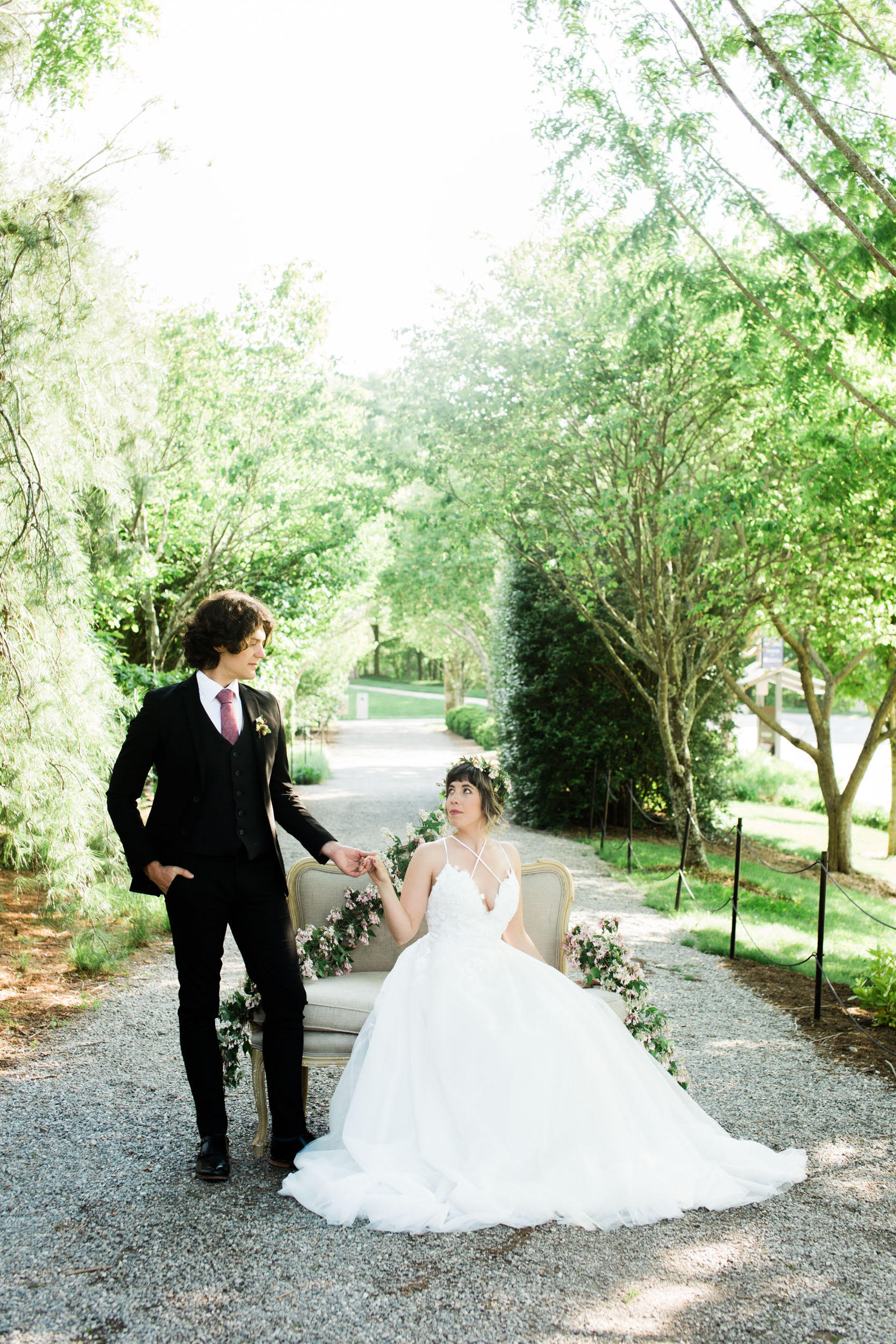 Collective Music Solutions
Erica Berg Cook & Victor Berg
Our biggest event year to date with 95 weddings

Victor came on board full-time

We hired Bridget, our first part-time employee! 🙂

We hired two new awesome, young, hip DJs — Matthew & Mykel!

We onboard a new party/reception band, The Brooks Dixon Band

On February 28, 2019, we will officially launch Collective Customs, a line of boutique guitar speaker cabinets, each one handmade by Victor!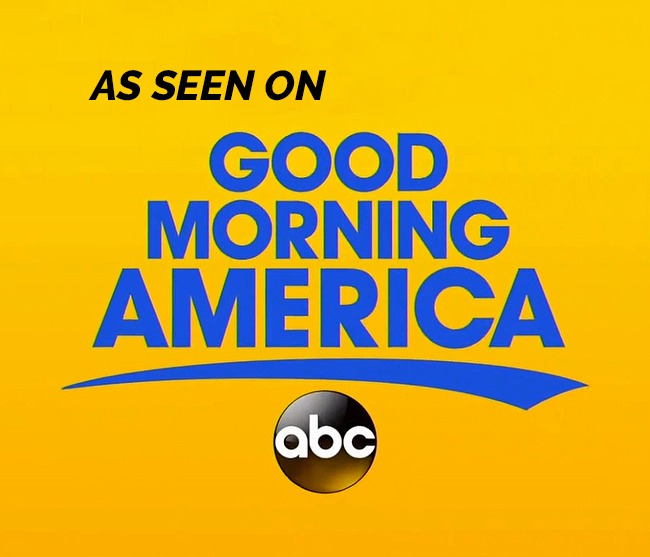 We are so stinkin' lucky to call these incredible vendors part of our team….
and I know we can be a bit biased, but y'all, FIVE of our Creative Team Members volunteered their services to a pro bono wedding given to Lauren & Marty, victims of the St. John hurricanes. And that's not all… this incredibly generous wedding was featured on GMA. Yes, THAT Good Morning America. 
We are so so proud of not only the talent in our team, but the kindness of our people as well! Read more about this wedding here.