So we talk about weddings a lot on this blog… but we're going to change gears for a second here and talk about another important event. Mother's Day!
Our mothers put up with a lot. And if you have kids of your own now, you know just how much work it is to be a mom and how tiring it can be. But you also know the unconditional love you have for your child(ren) and how you didn't know such love was possible. Sound familiar? (Image by Anastasiia Photography, dress by Asheville Couture)
There's no way we can ever express enough gratitude for our moms, and above all we suggest making time to spend with them. But in case you're the gift-giving type as well, here are some last minute recommendations to help pamper mom this Sunday.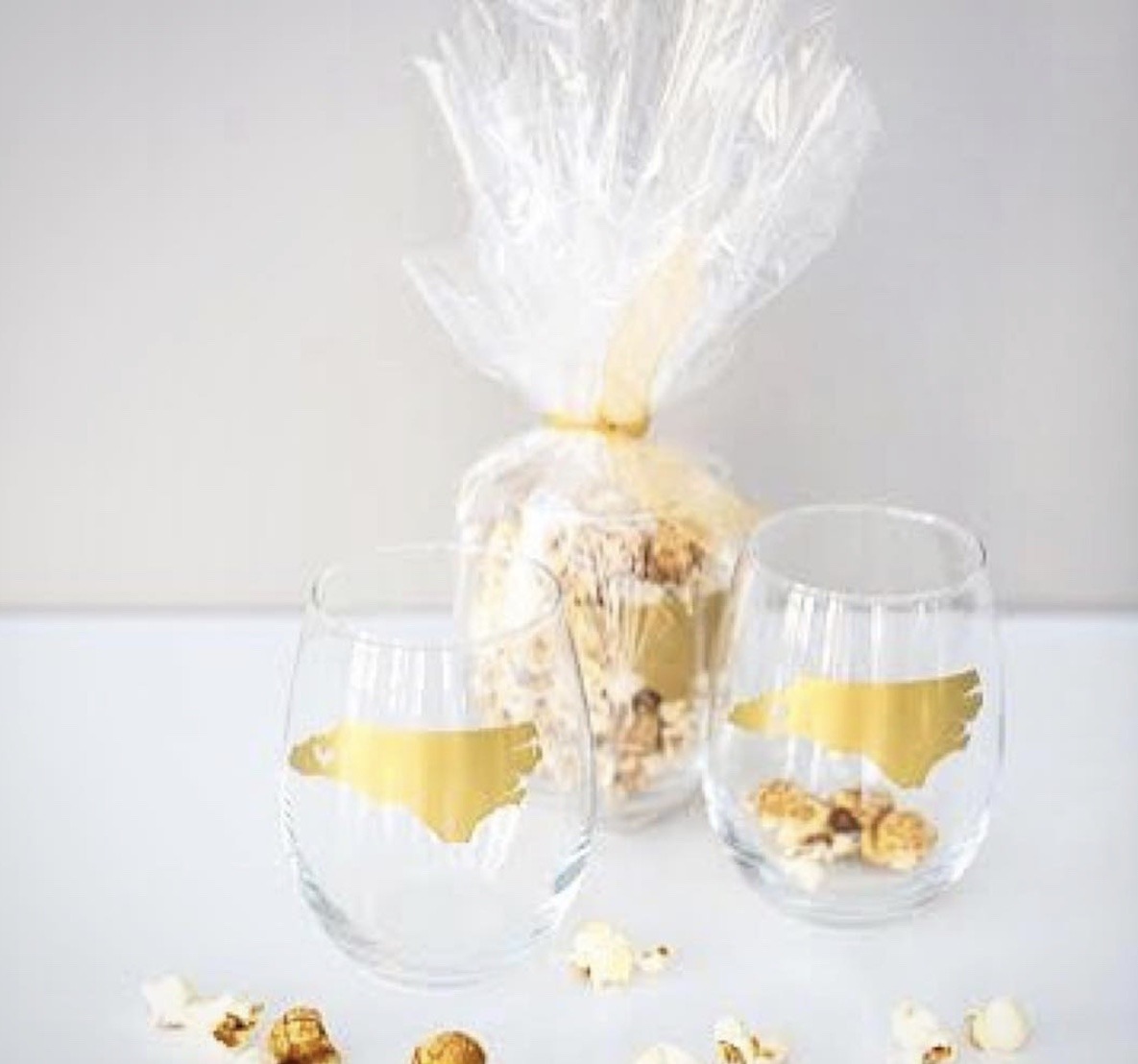 These gorgeous custom wine glasses are not only beautiful, but are personalized with a heart over Asheville in North Carolina to remind mom that she has someone who loves her there! (They also made that gorgeous hat Taylor is wearing in the top photo!)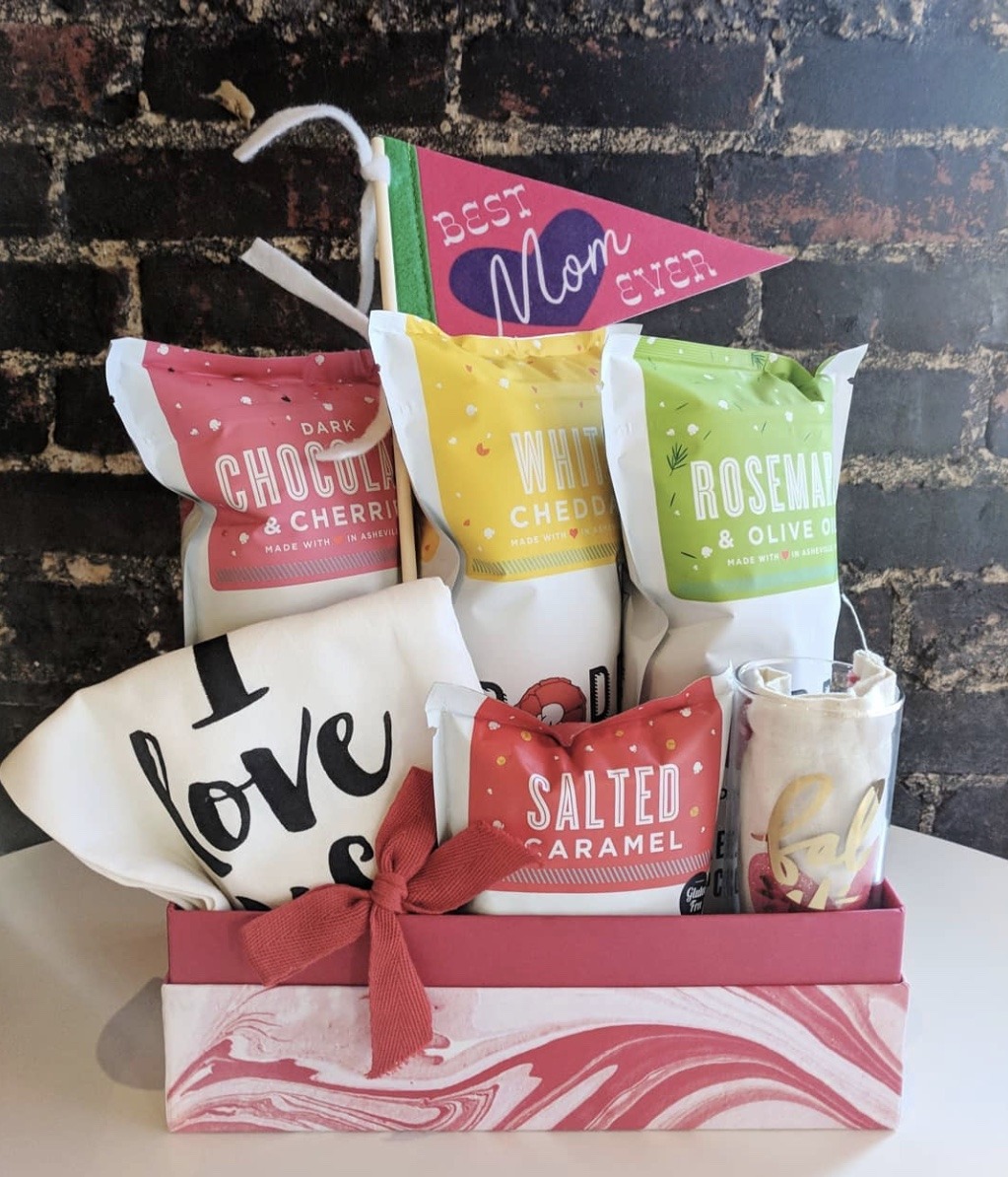 2. Popcorn of the Month from Poppy Hand-crafted Popcorn
Our friends over at
Poppy
now offer a popcorn subscription! Sign up today and have new popcorn delivered to mom every month! A gift that keeps on giving. Not to mention is absolutely delicious.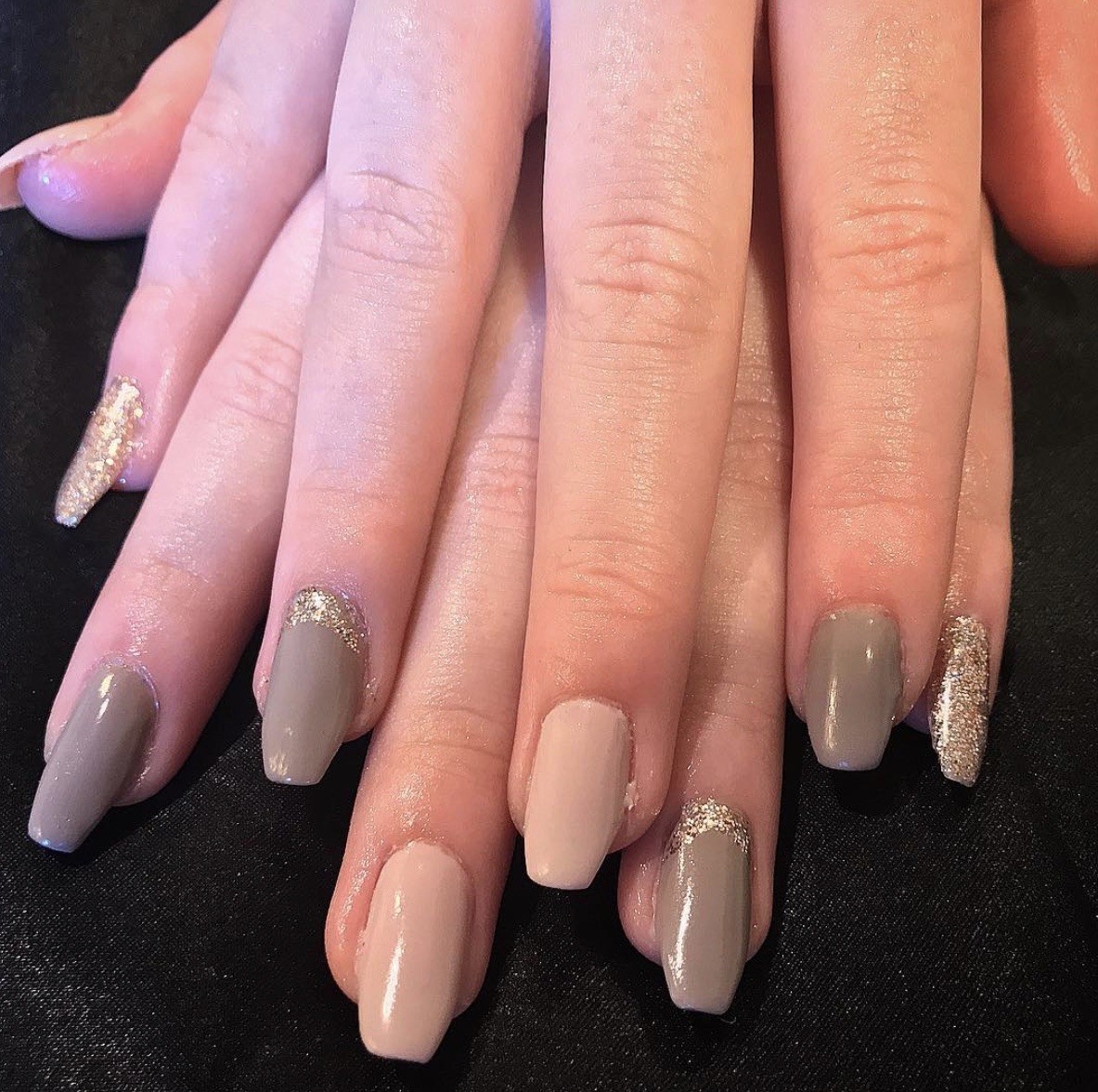 We can all appreciate a good self-love day. Treat mom to a custom airbrush spray tan and manicure. Better yet? Go together and have a drink afterwards now that you're feeling all fancy.
4. Plan a Photo Shoot! 
Whether it's the entire family, or just glamour shots for mom, plan a photo shoot to capture memories that will last a lifetime. Our Engaged Creative Team includes talented photographers, makeup artists, and even a stylist to help mom look and feel her best during her photos!
5. Mother's Day Sweets
Hopefully you signed up for
Dogwood Designs
' cake decorating class that is happening tonight in our space. With delicious cake flavors from Heidi, your self-decorated cake will be a hit at Mother's Day family dining!
From our family to yours, happy (early) Mother's Day. We wish you and your loved ones a fun time of togetherness.