---
 Did you know the Engaged space is used for all different kinds of events?

We've featured several in recent blog posts, from unicorn parties to 21st birthday celebrations.

This week we're talking all about the Boho Christmas pop-up put on by Vintage Hendo and Amber Hatchett.
---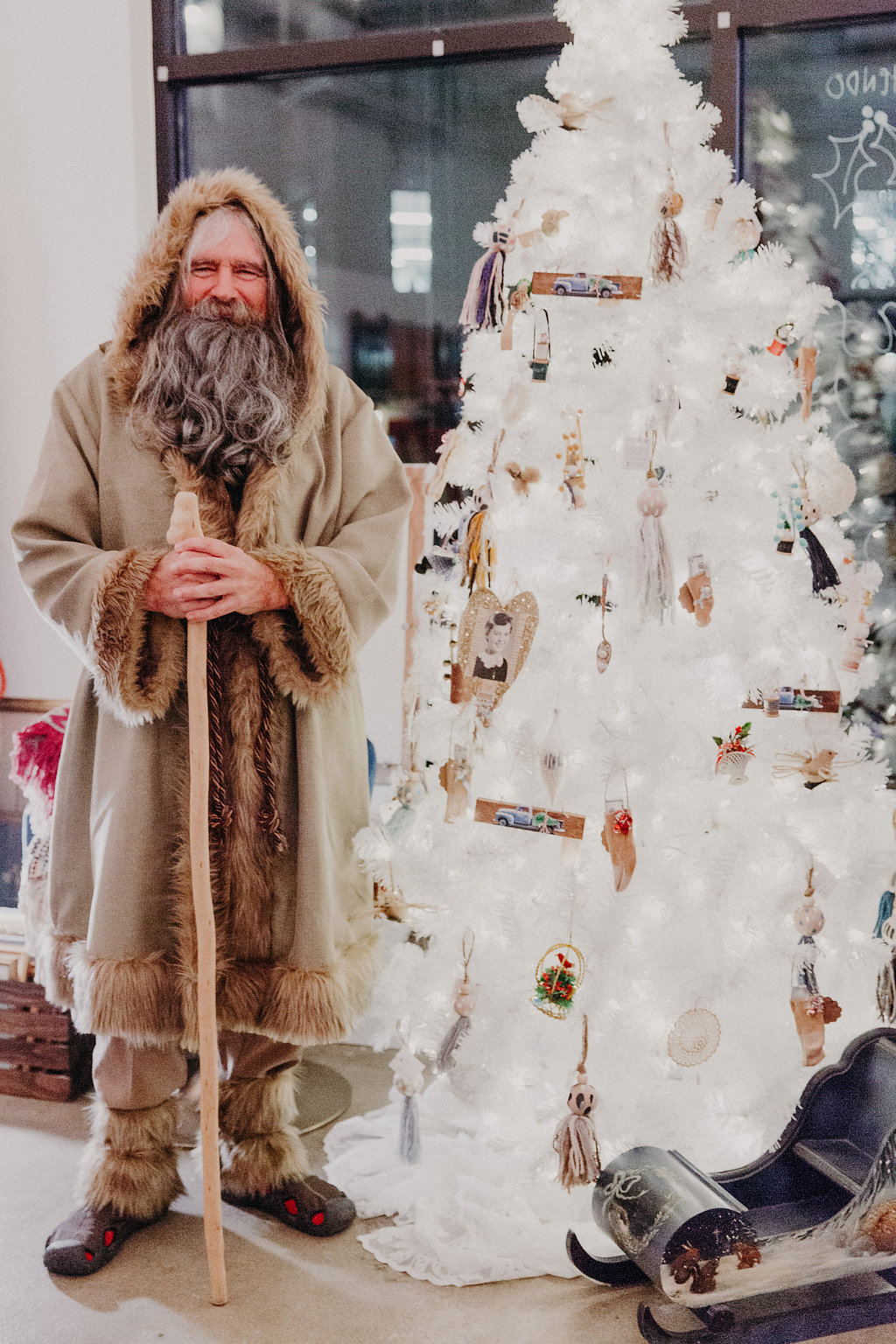 put on in collaboration with Engaged Member Amber Hatchett (of Amber Hatchett Designs)
ran from November 24 through December 3rd!
The Details
The team at Vintage Hendo is known for its outdoor pop-ups around the area, so Engaged was a unique indoor setting for this event. With our easily moved furniture and white walls, the space lends itself to almost any type of gathering, and we were eager to see how the show would do…
Hundreds of people ended up shopping in our space, and this 10-day Christmas shop featuring hand picked vintage pieces and hand made local items was definitely a hit. This was the first pop-up of this duration/magnitude at Engaged, and everyone is thrilled with its success.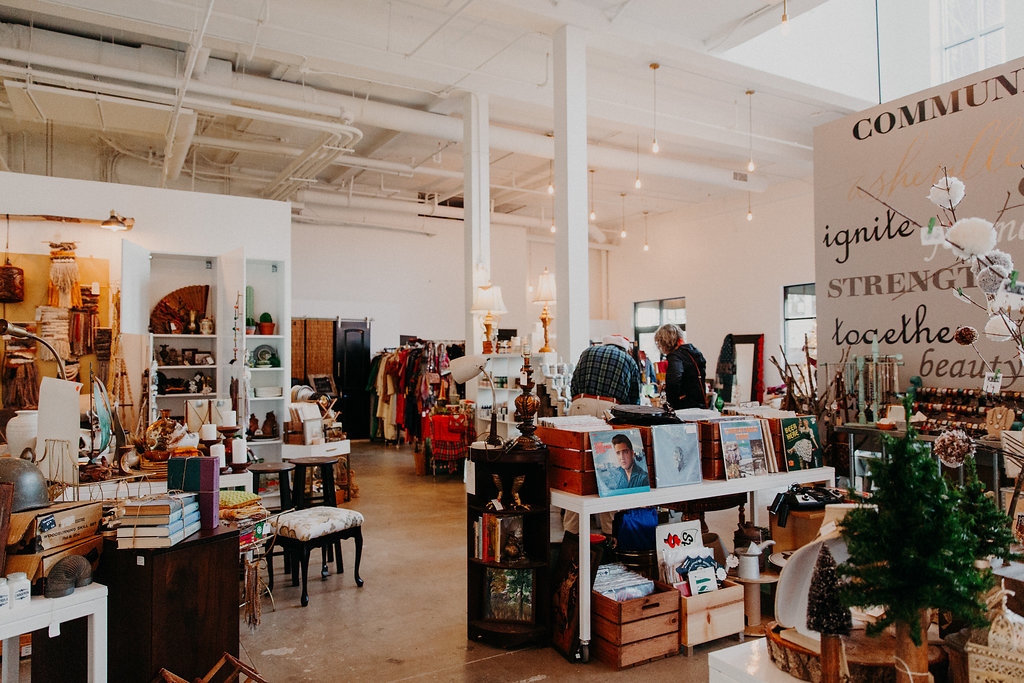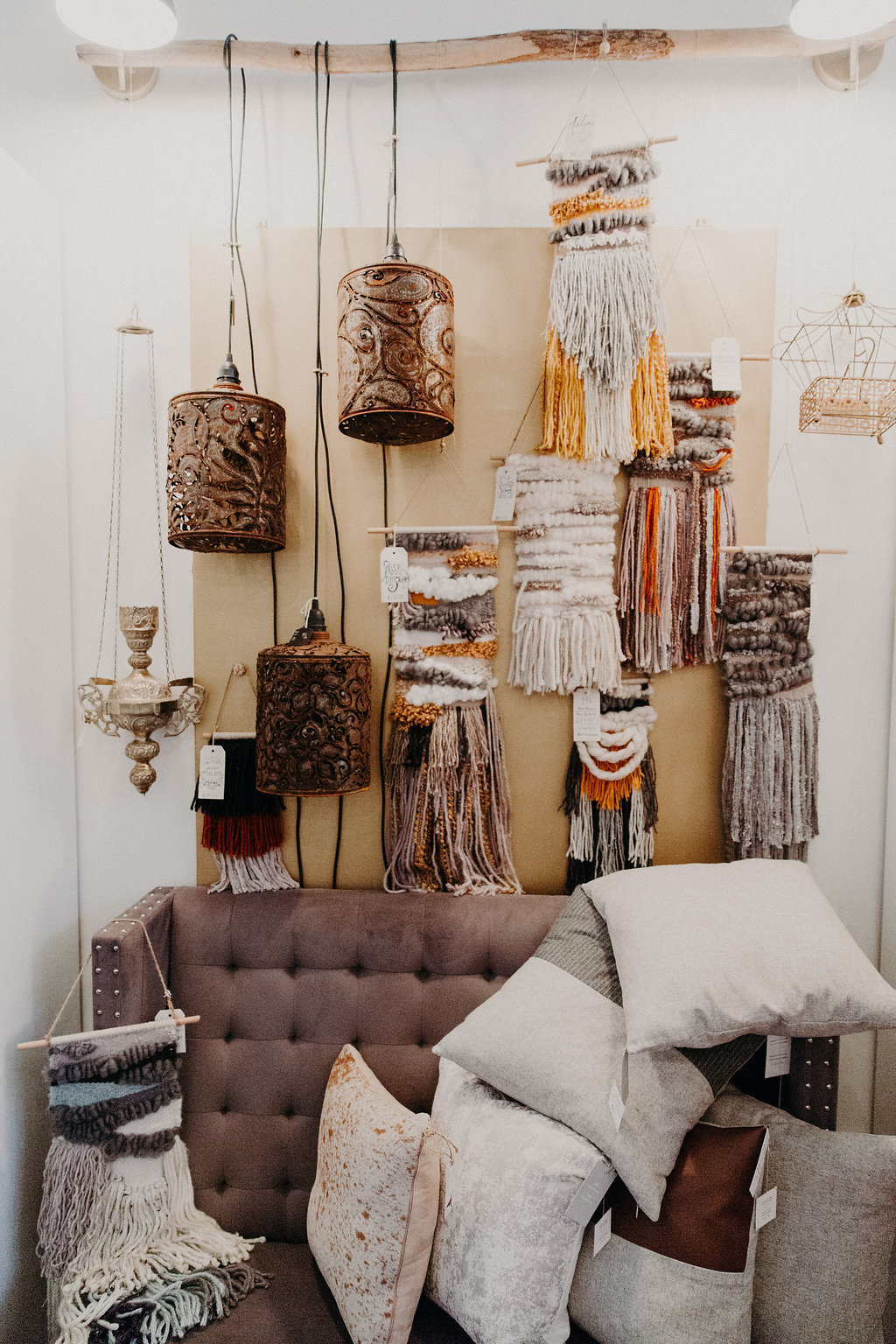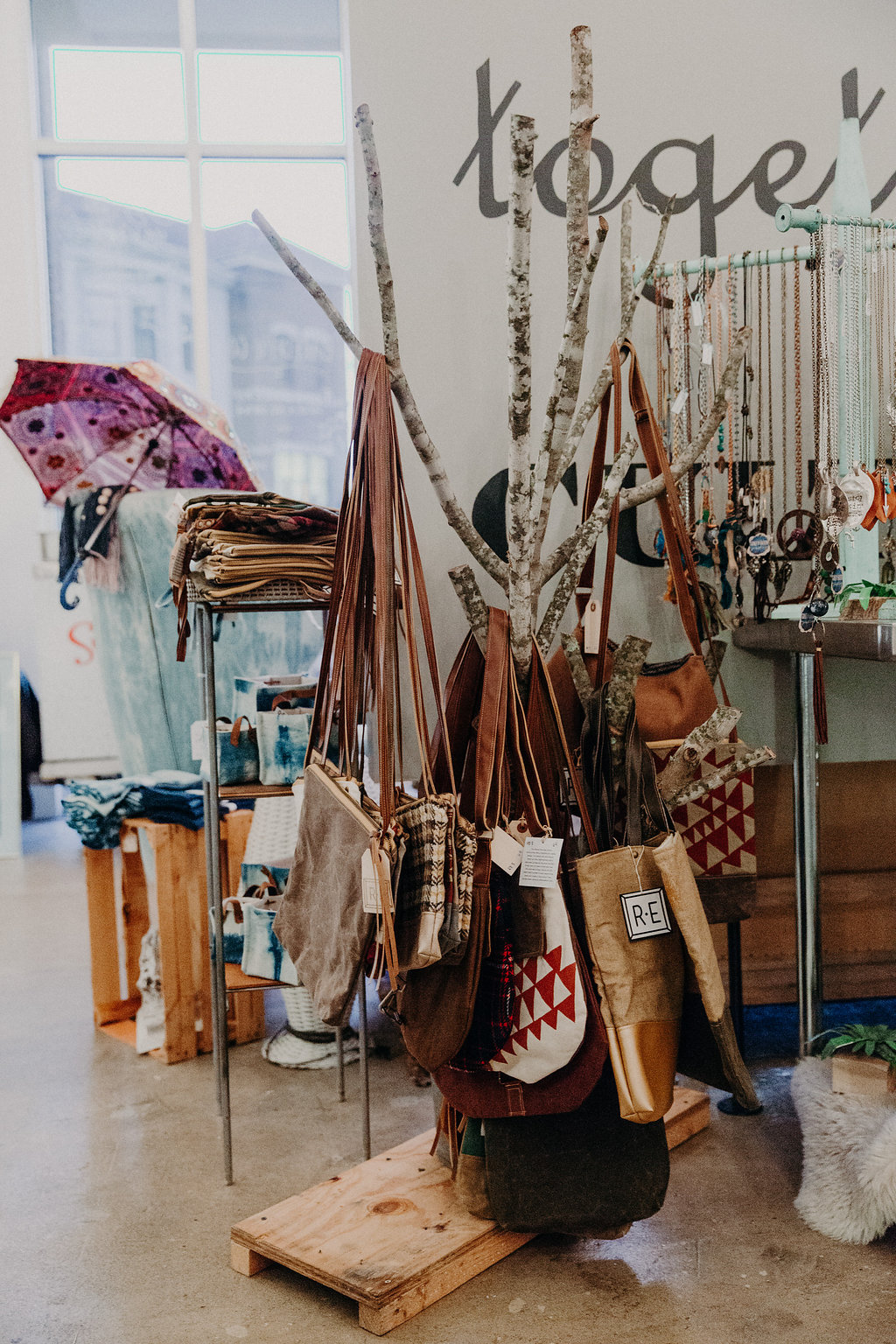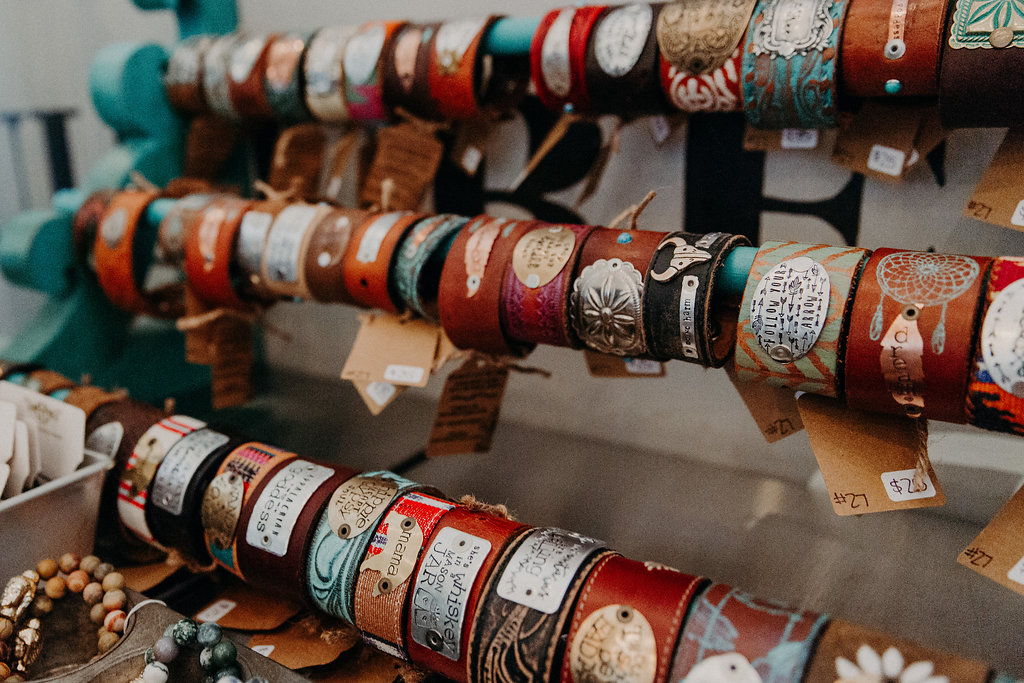 Some Quick Stats:
Included over 54 Local Vendors
Busiest Sales Day: Saturday November 25
Best Selling Items: Greek EVOO and Potter's Skin Butter
Special Coffee/Chocolate Event well attended
Marketing: most attendees saw MountainXpress Article
Two new products were debuted at the show!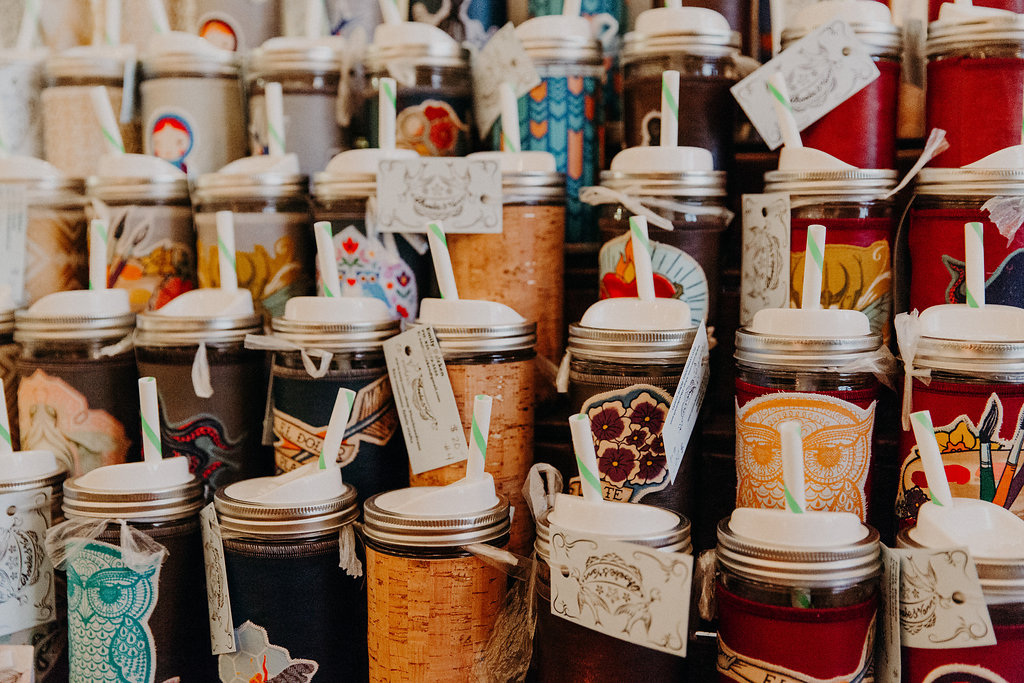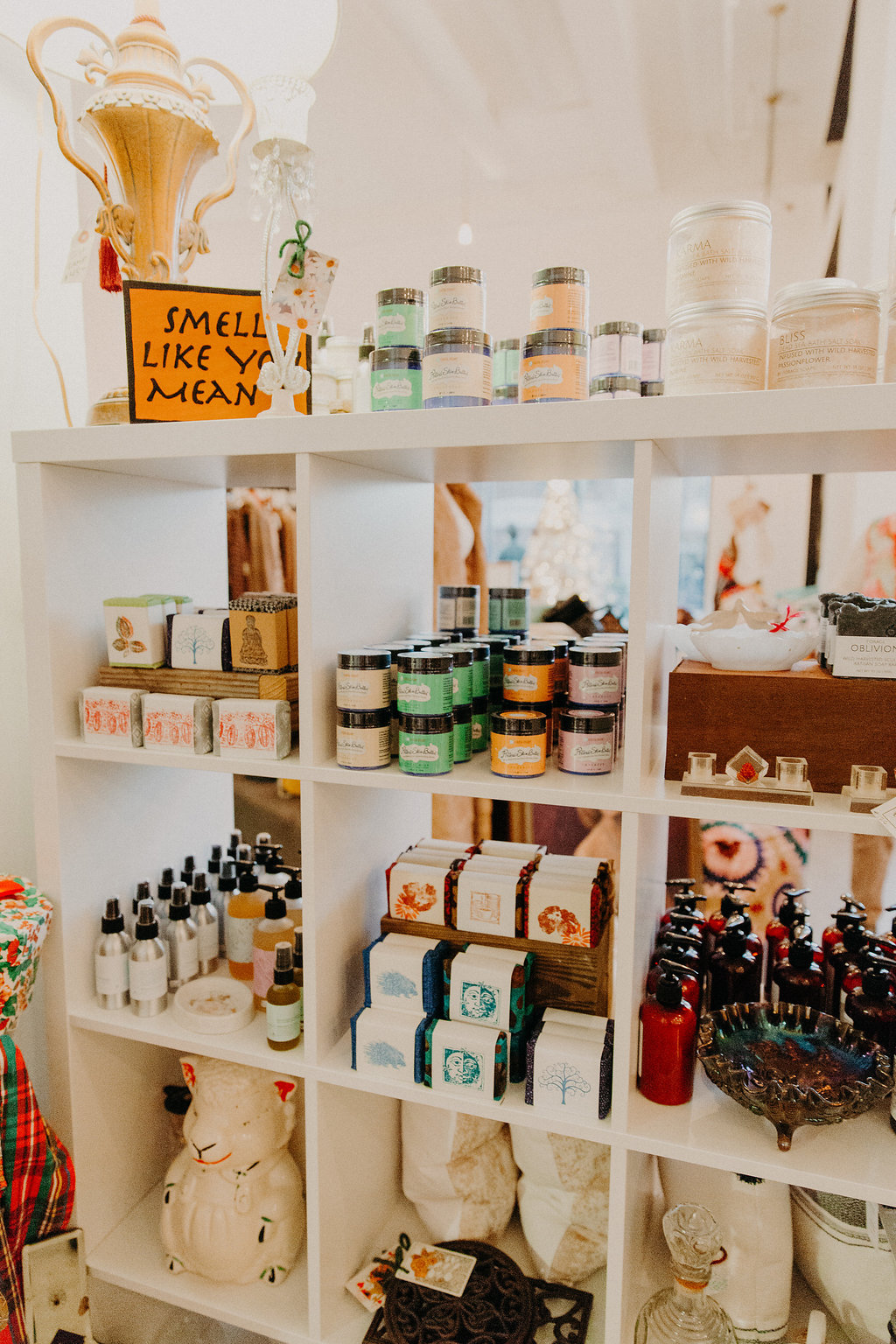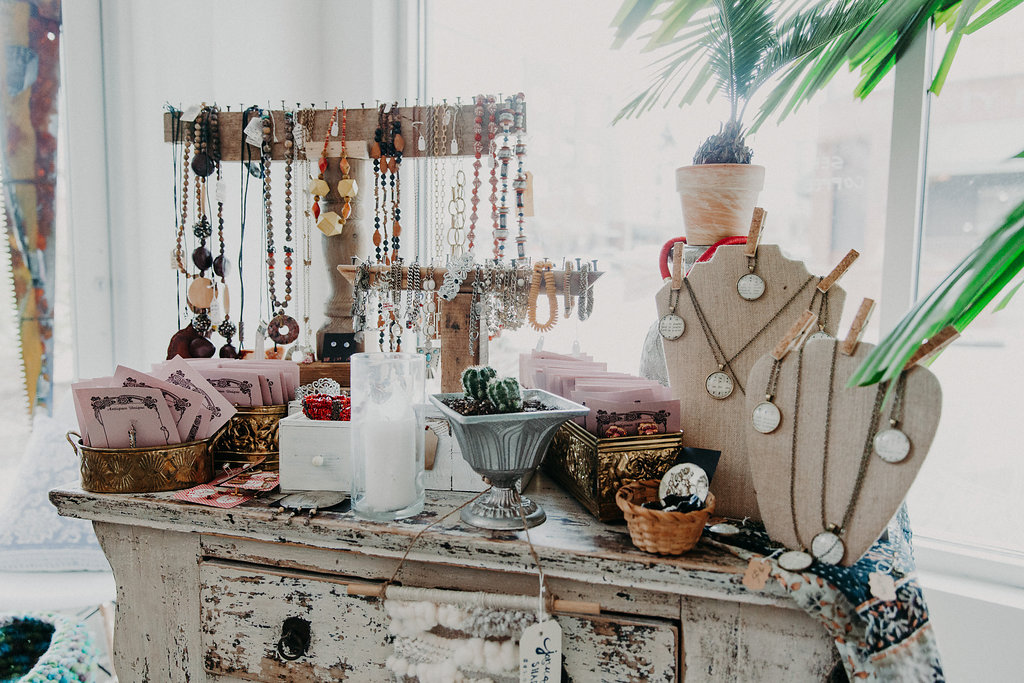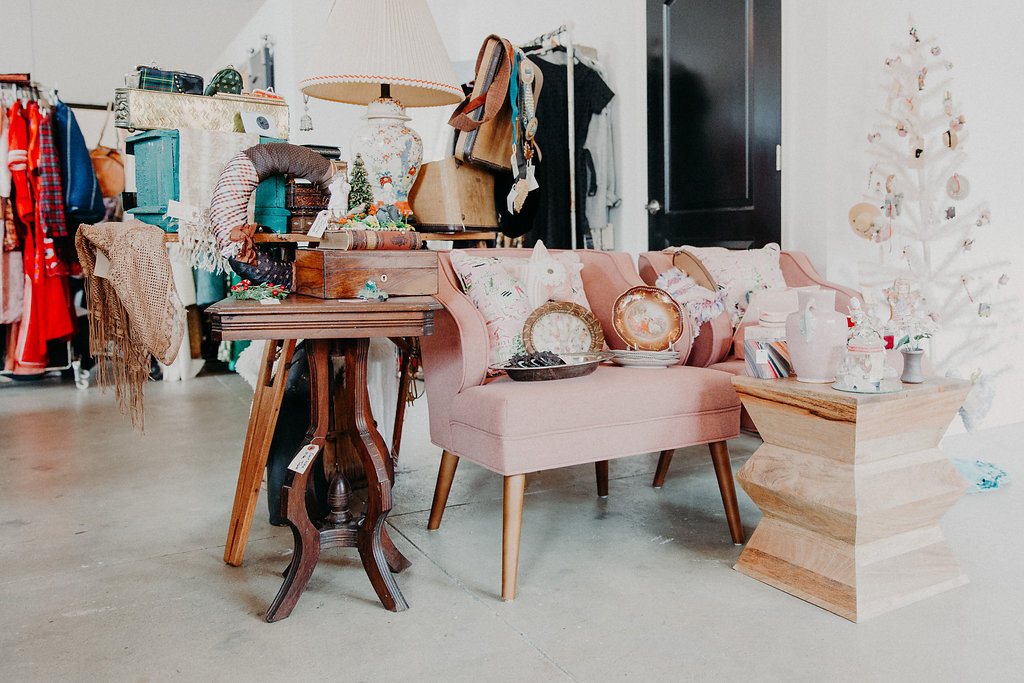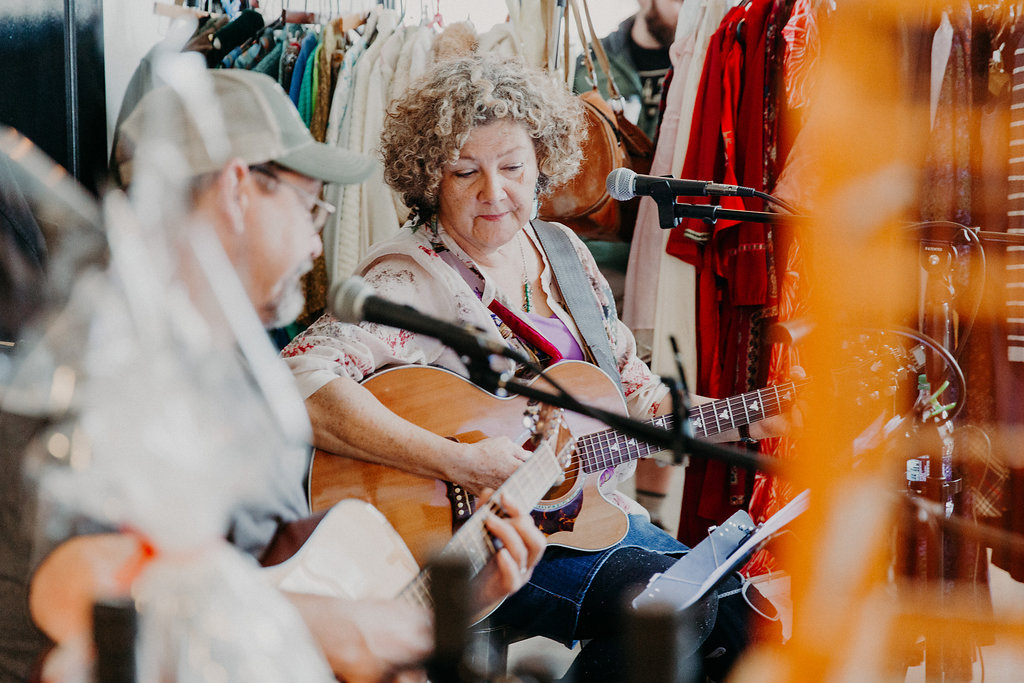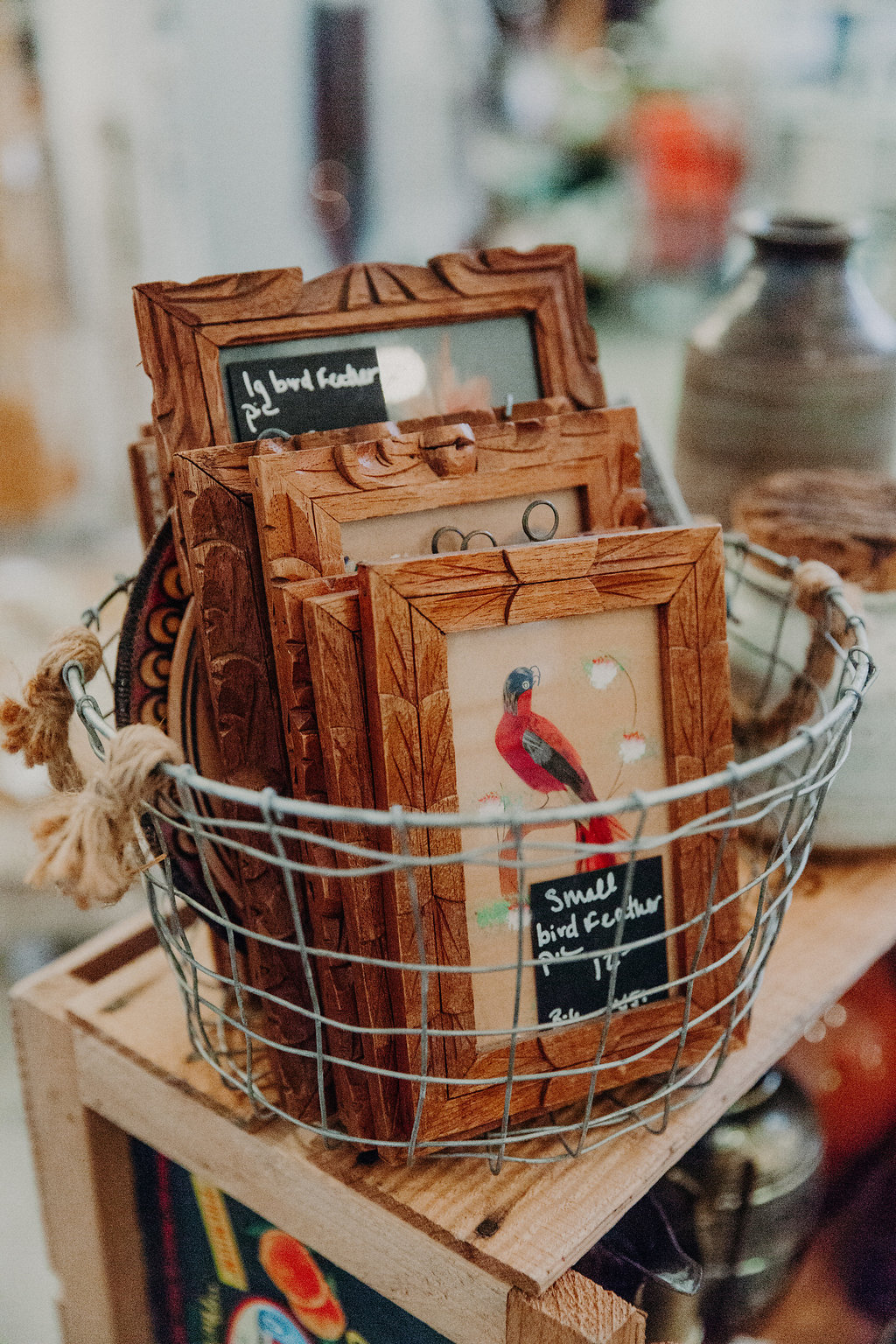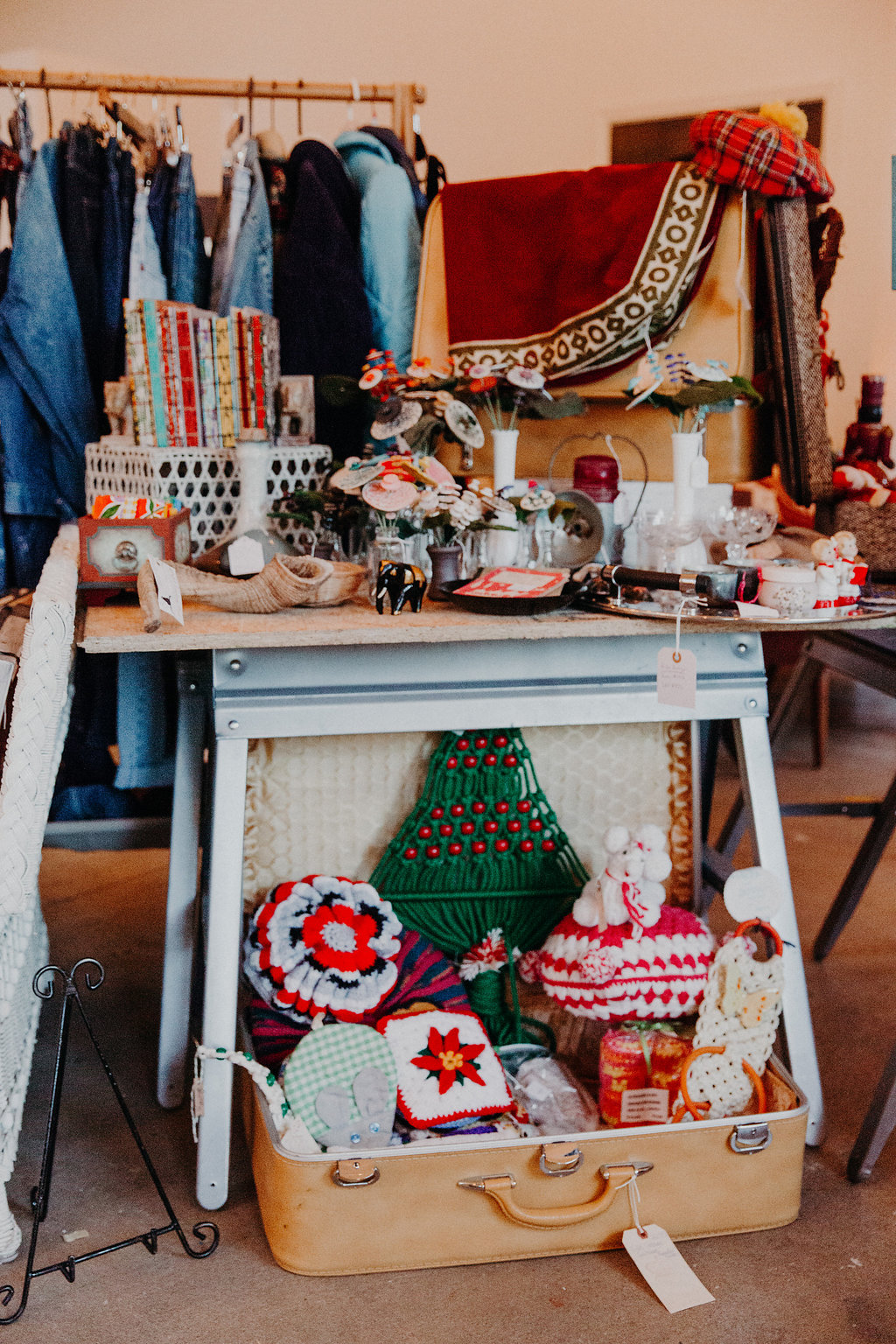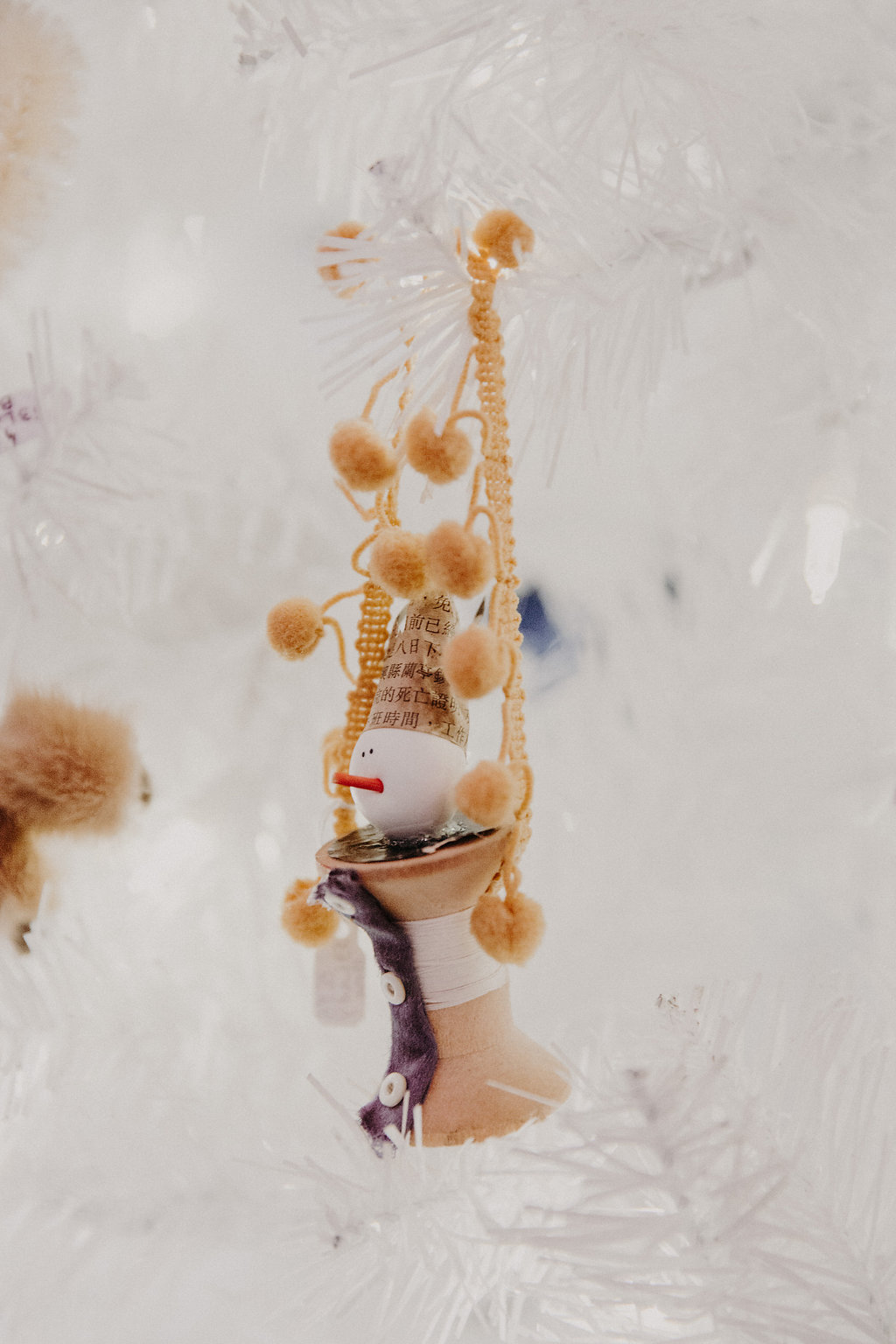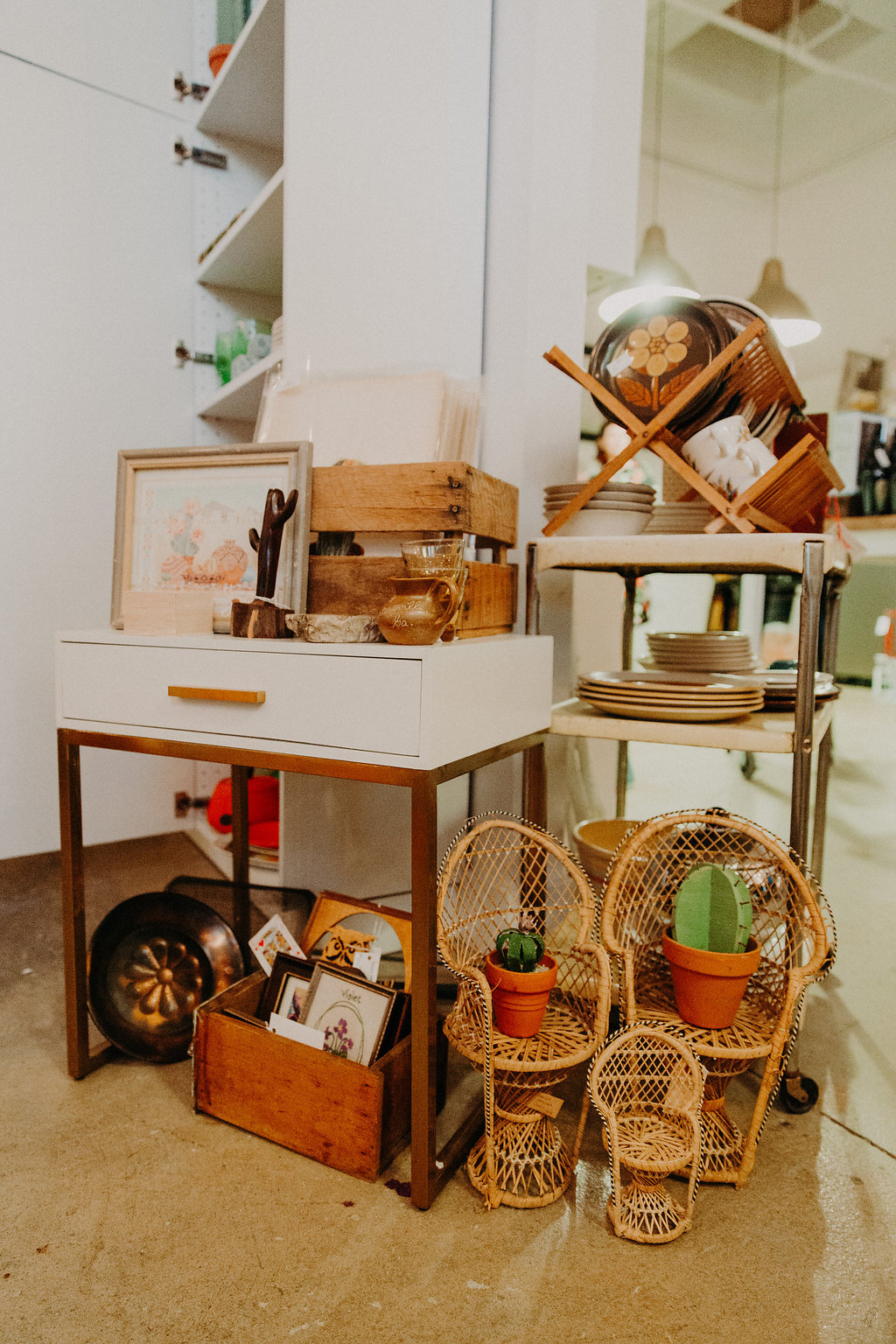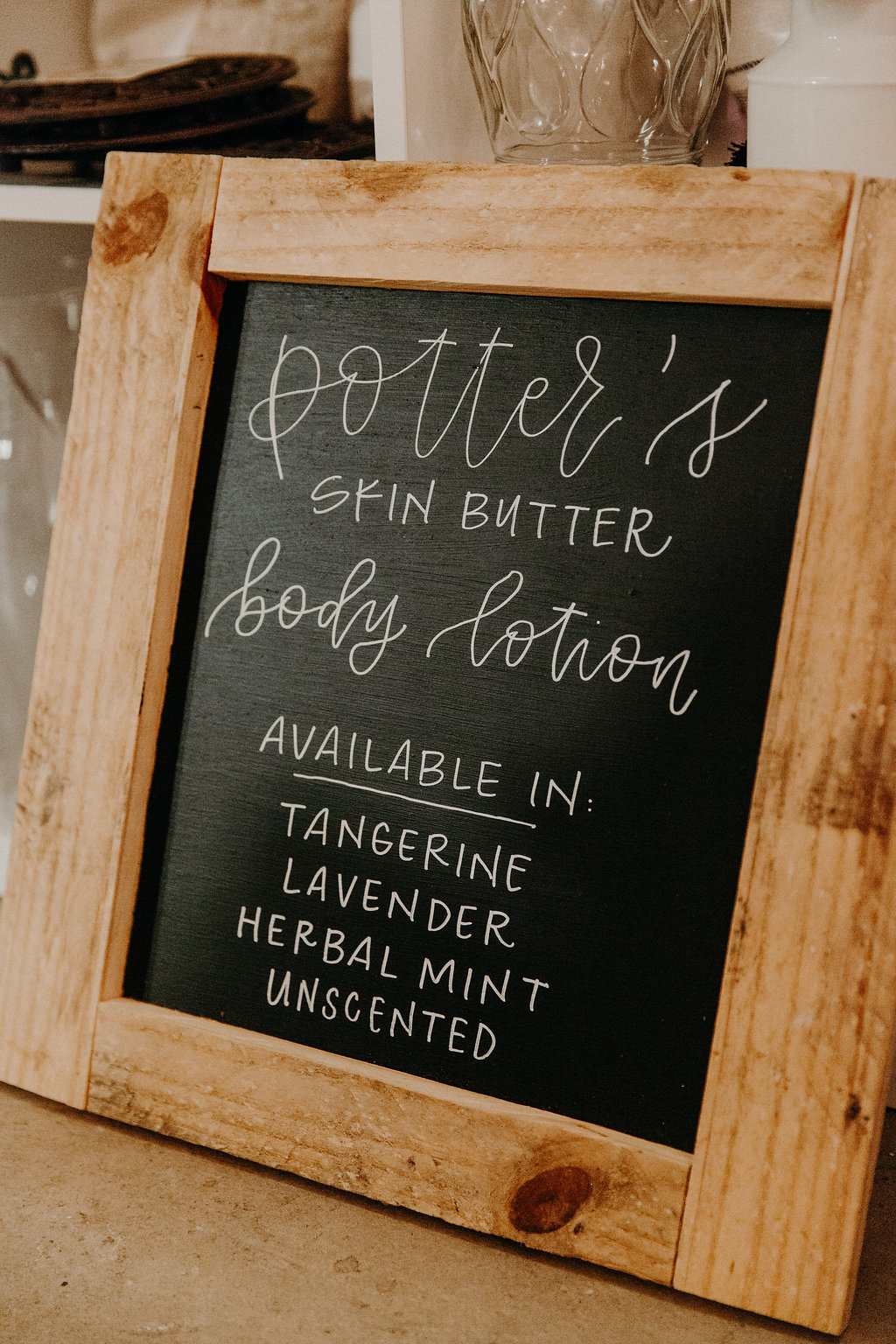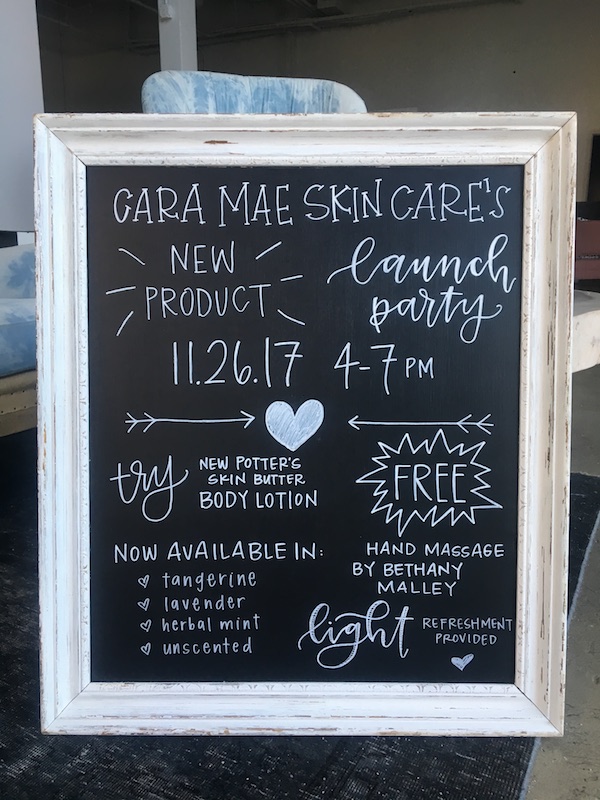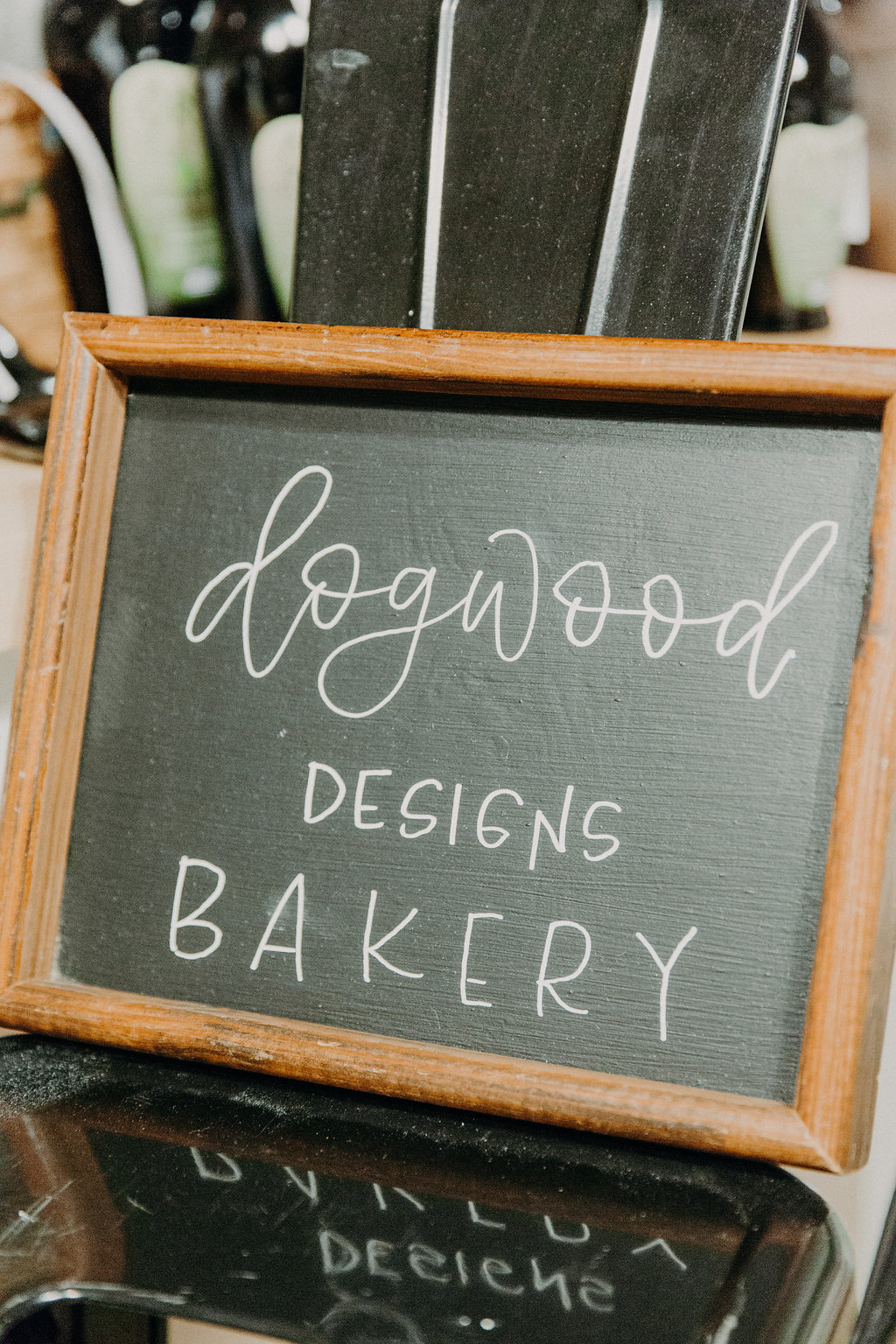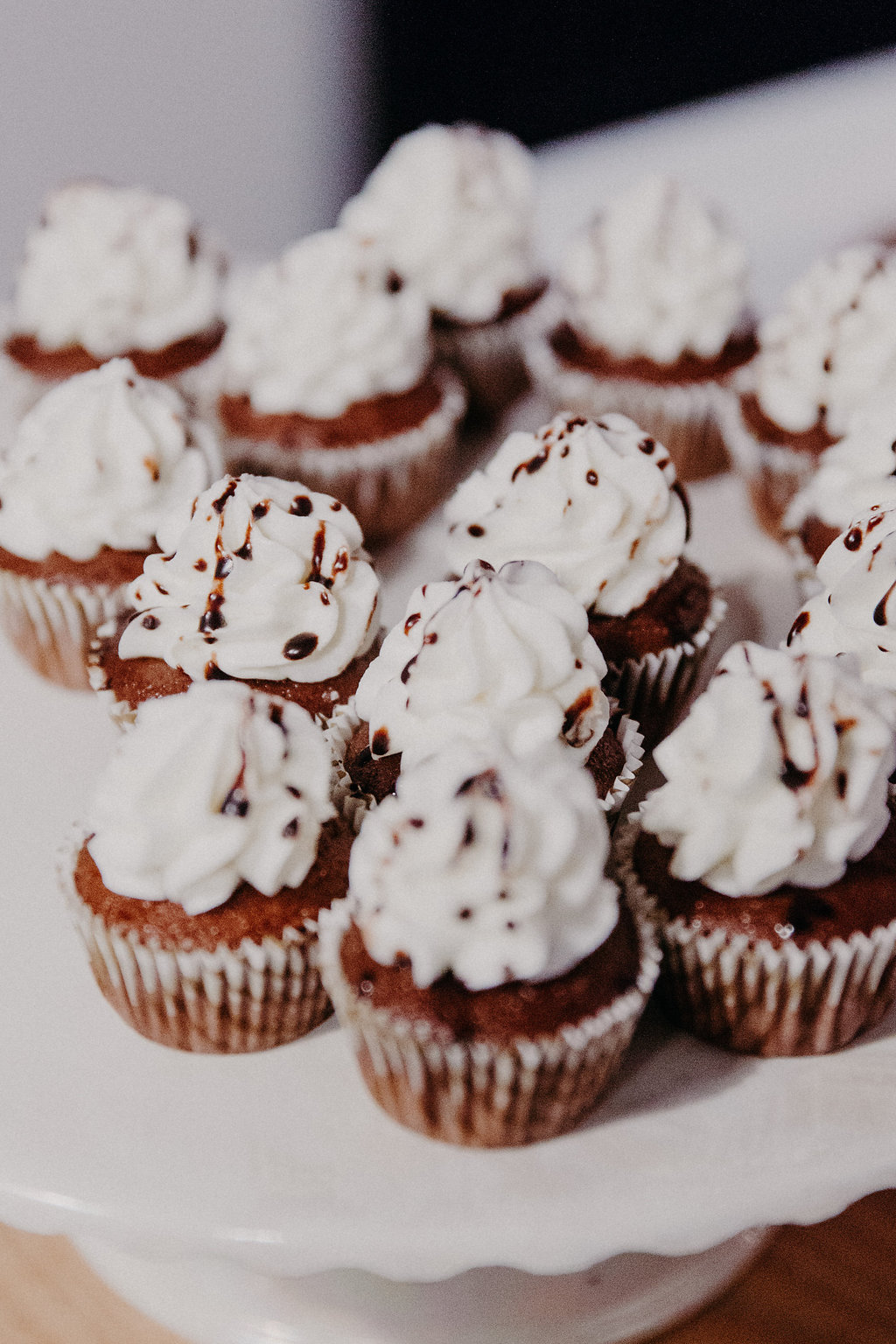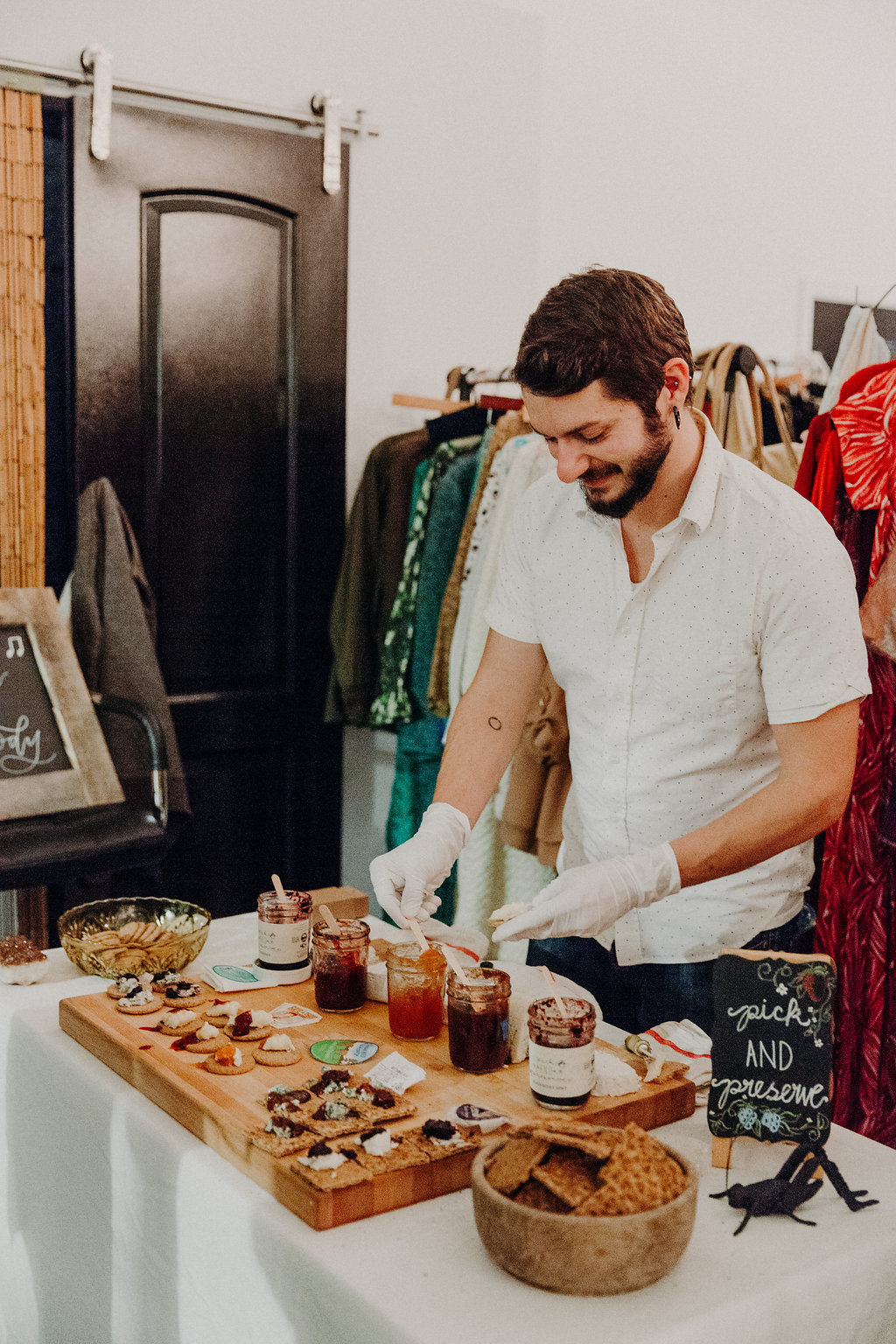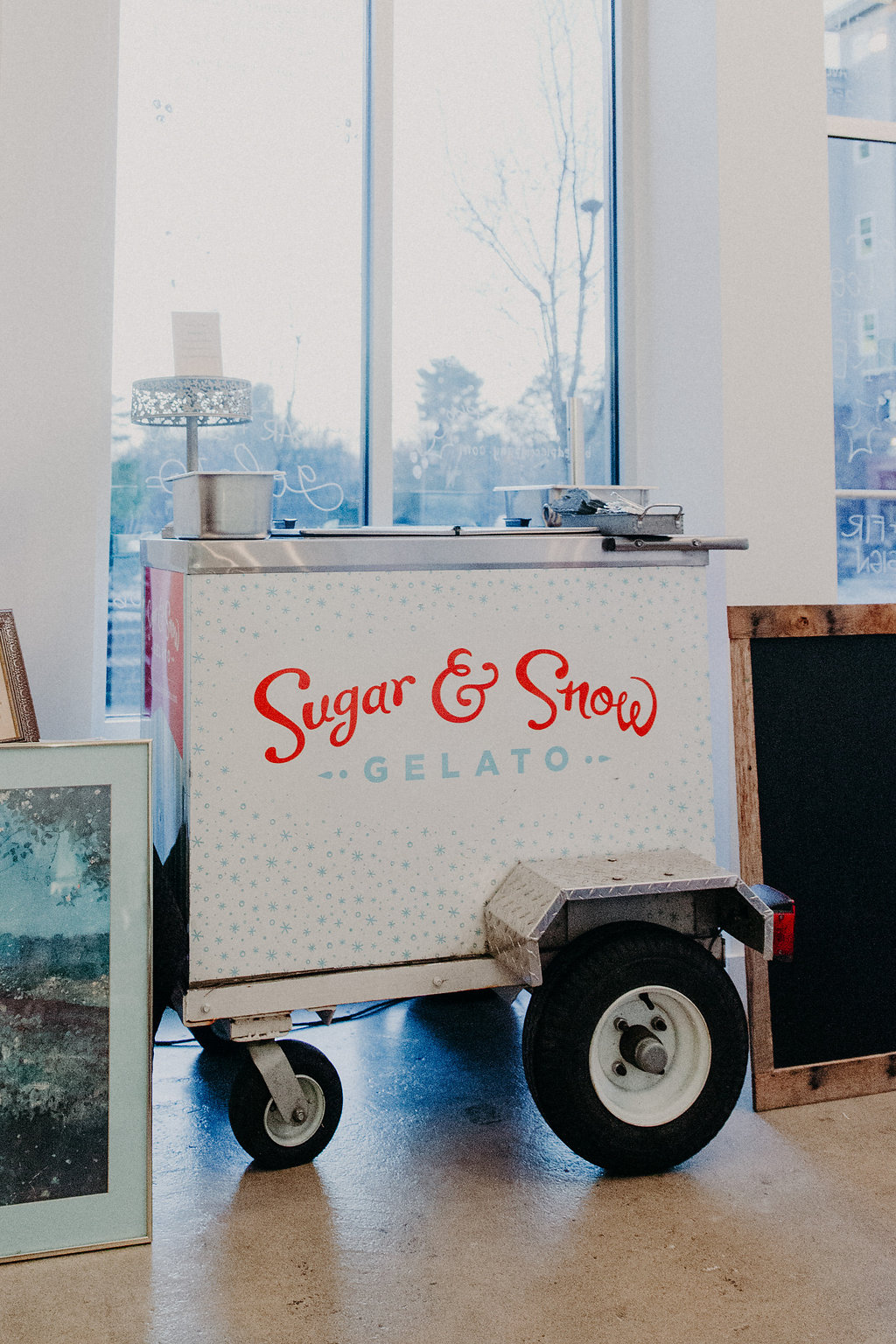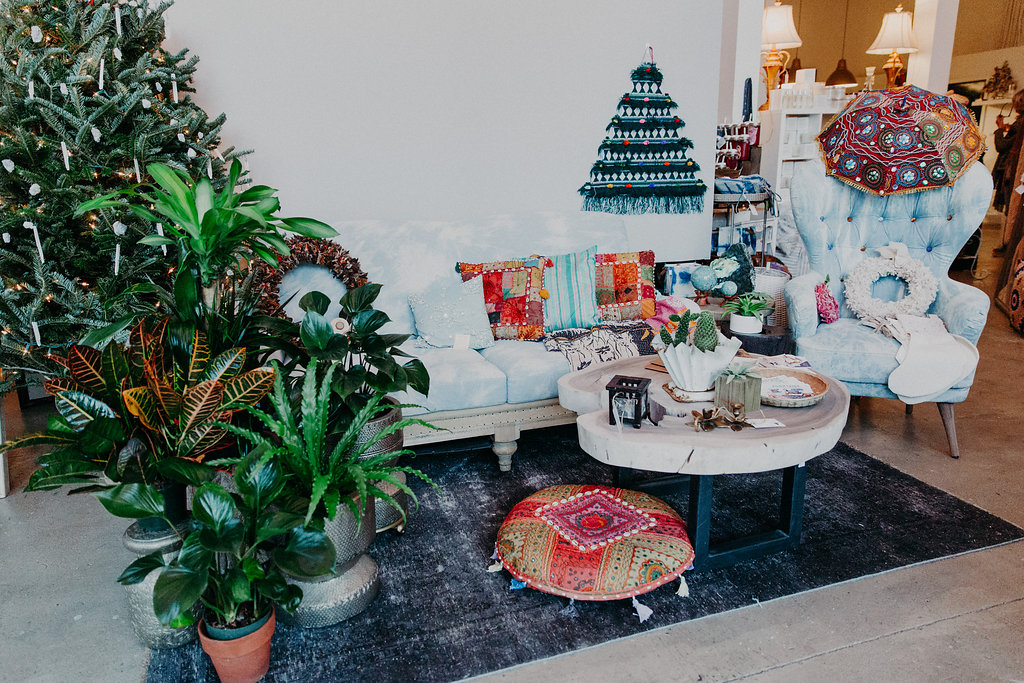 The Boho Decor
The stunning entryway setup featured pieces from
Sunnyside Trading Co's
indigo collection staged by Amber Hatchett including a Christmas tree with natural crystal ornaments incorporating the blue and white color scheme. Beautiful plants from Engaged's neighbor
Kaylynne's Briar Patch Florist
cascaded from the front of the Christmas tree around the side of the sofa.
Another staged section by Amber Hatchett featured 3 metal pendant lamps and brass lanterns from
Swoon Vintage
paired with various hand woven wall hangings from
Reflect Weaves.
The weaves' unique orange/brown/grey/off white color scheme perfectly coordinate with the orange glow from the lamps!
An extra-large palm tree with colored string lights could be seen in the front window beside Sunnyside Trading Co's green velvet chair. With a repurposed fabric foot stool, a small distressed credenza, a stamped brass wrapped pedestal, and a kantha blanket, the area was so inviting.
Wicker fan chair from Swoon Vintage and denim tassel garland by Darlene Hatchett was the perfect setting for the show's Boho Santa! Santa was played by Rich Prazan who was actually from Bohemia, a town within the Czech Republic. His suit was created by his wife, Margie Prazan.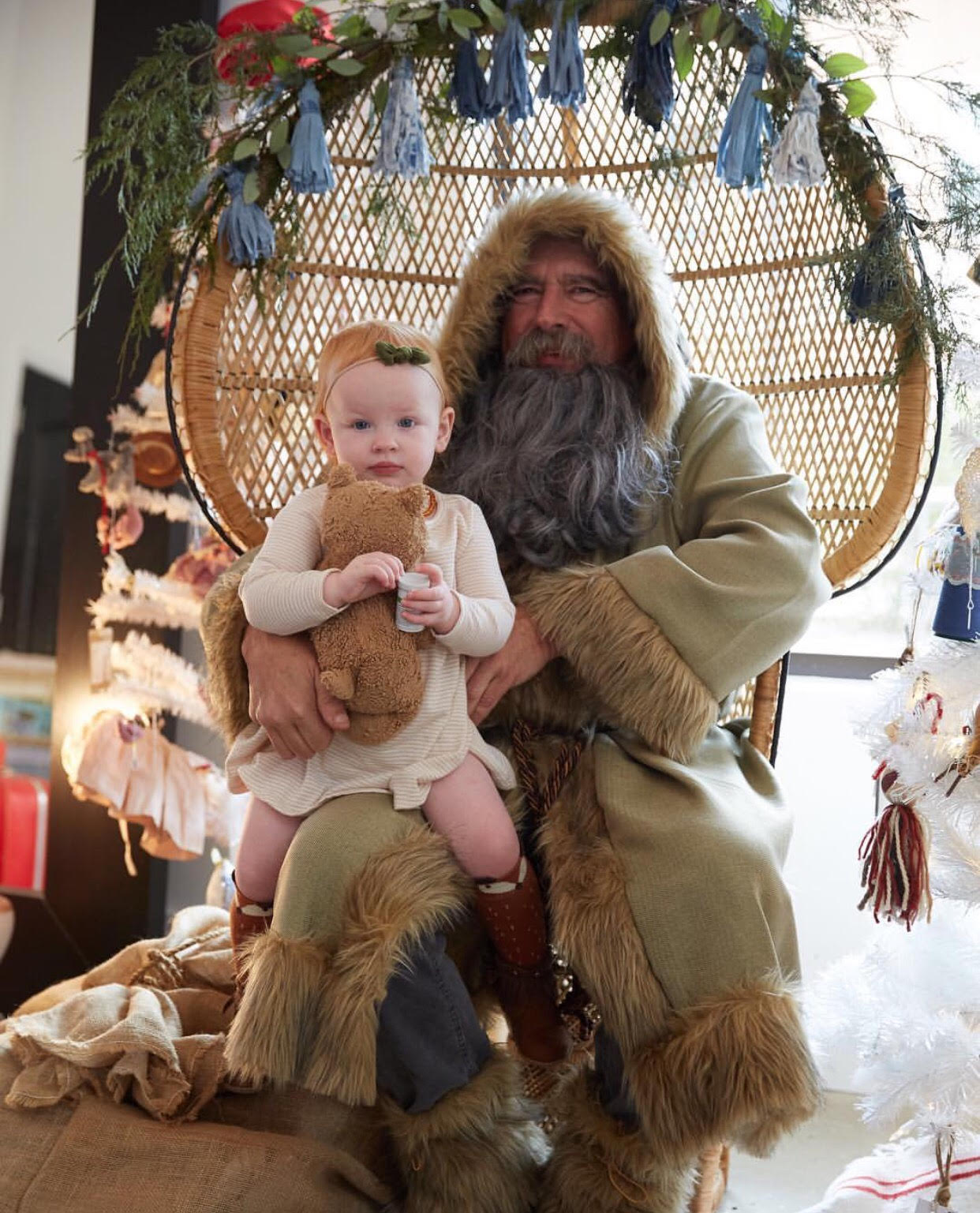 There were even special events throughout the week such as Pictures with Santa by Taylor Heery Photography, a skin care product launch by Cara Mae, chair massages with Bethany Malley and food tastings! The amount of work that went into this pop-up was clearly evident as the displays were curated beautifully, the inventory always replenished, and the staff always smiling!We love seeing how the space can transform with different creative vision, and can't wait for events in 2018. But first, our Holiday Party for Engaged Members to celebrate all of the wins this year!
---
BOHO CHRISTMAS SPONSORS
We'd like to thank the Vintage Hendo crew + Amber Hatchett for organizing this event and the participating sponsors:
---
TEASER ALERT
Members of the Engaged Asheville Creative Team have been busy with some awesome events this year! Stay tuned for next week's blog post as we take a look back on all we've accomplished individually and as a team!