Dear beautiful bride,

I know you're thinking about a zillion hundred things right now.  Timelines, invitations, food tastings…that one bridesmaid who can't get it under control.  You're mentally at max capacity and I understand and respect it and I'm here to help!  Which is why I've gotta ask you…
Have you thought about how you want your nails to look on your big day?
I get it, your nails may seem like a tiny detail you'll figure out on the fly.  Before you throw caution to the wind with your wedding nails, hear me out.
---
Let's consider some of the biggest moments and most special details of your wedding day…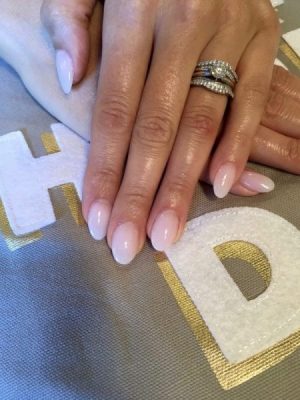 The bling!  (Duh, we always start with the diamonds).
Your beloved placing said bling on your ring finger.
That work-of-art bouquet you'll be carrying down the aisle.
Two words: Your. Shoes.
---
What do all of those things have in common (besides making you feel like a princess bride)?
They're all majorly photographed!  And although your shiny new hardware or red soles may be the stars of the show, your nails and toes will be right there, too, attracting attention in all the wrong ways if they're not properly cared for prior to your walk down the aisle.
These are images you'll be cherishing for years to come!  Let me help you with your decision-making by offering some professional advice about your nail care.

I'm going to walk you through the who, where, when, and what of wedding nail art.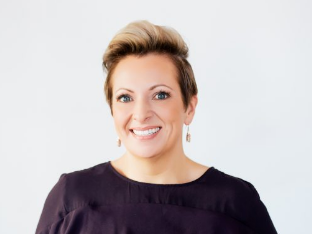 Who: A specialized nail technician
Don't trust your tips and toes to just anybody slinging polish!  Ask friends or consult a few of your wedding vendors for recommendations on a professional nail technician.  Many nail spas do not offer specialty nail art designs or (gulp!) sanitary practice.  You definitely do not want to deal with a bacterial infection prior to your wedding day.  Don't think it can't happen to you because trust me, it happens.
---
Where: Wherever you're getting married
Though it may take some research on the front end, you'll want to book your appointment with a technician local to your wedding destination.  Getting your nails done for your wedding is one of the last things you'll do prior to kicking off the celebration, so you'll more than likely already be wherever it is you're having your wedding when it's time to get your mani and pedi.  Even if you've got a nail artist you love and swear by where you live, having your nails done too early could result in chipping or damage that they won't be there to fix.
While we're on the subject of schedules, let's move on to the next 'W'….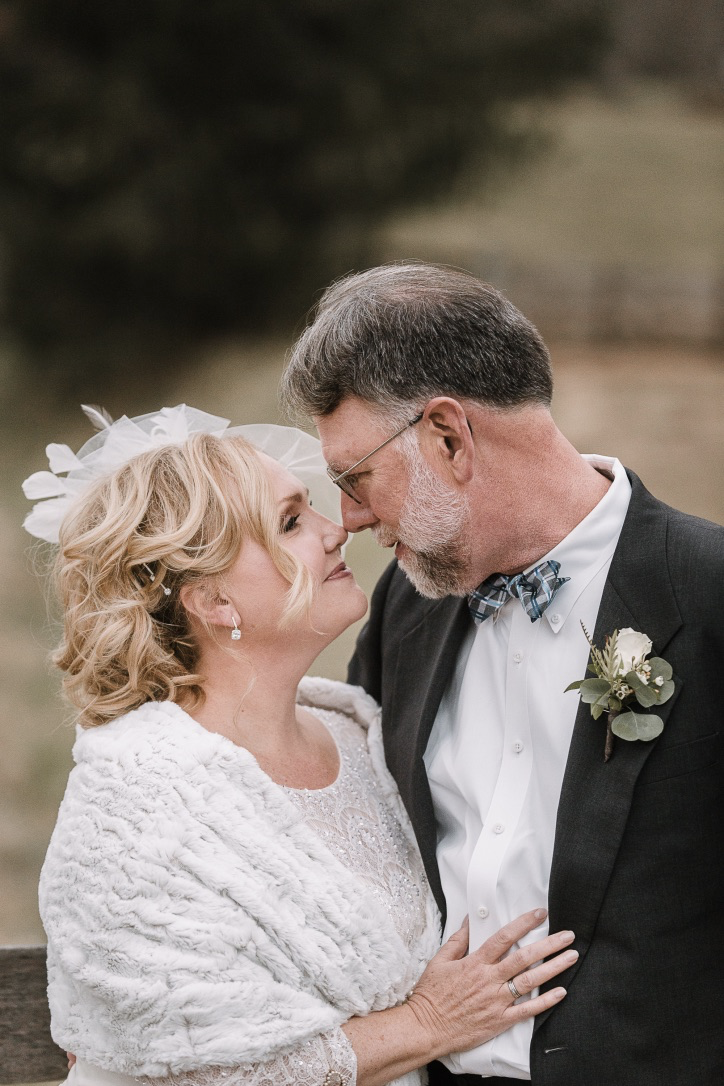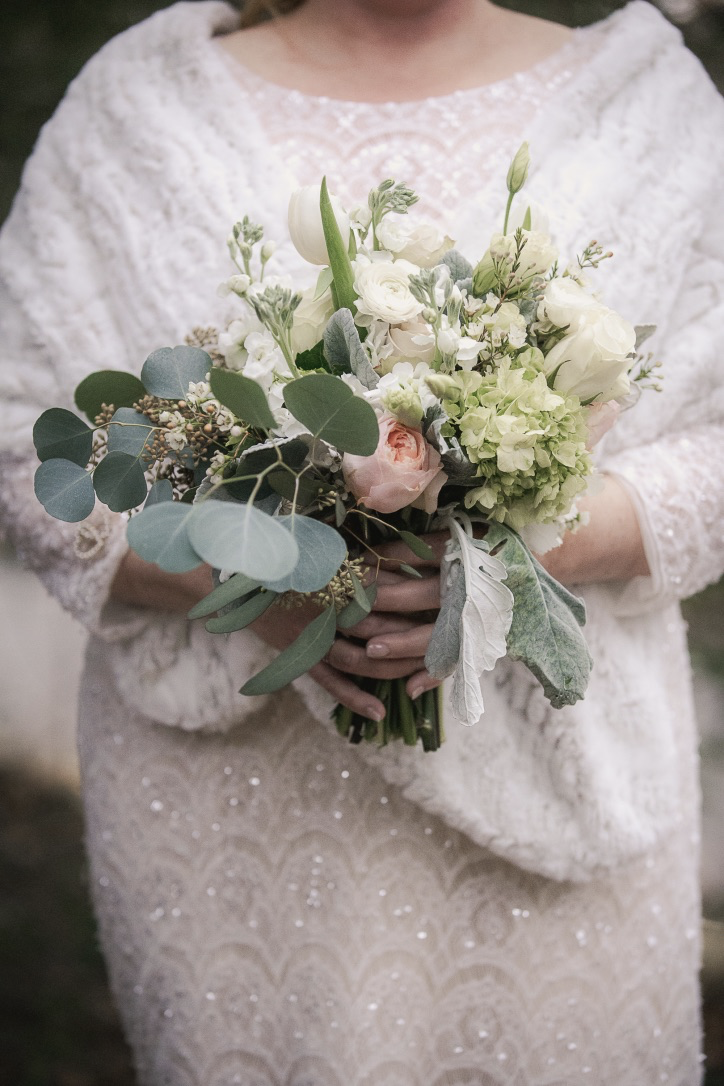 When: Early and Strategically
You want the best nail technician in town?  So does every other bride.  Then you've got to consider the technician's regular clientele.  A highly sought-after nail tech may be booked weeks in advance, so schedule your manicure and pedicure appointment far enough ahead to reserve your spot.
Before you make a phone call, consider your overall schedule for the days leading up to your wedding.  Are you getting other services done in the name of bridal beauty?  Be sure to strategically schedule your appointments so that one does not interfere with the other.  For example, make sure you get a pedicure after your spray tan!  Soaking your feet in warm water infused with aromatics to soften the skin will remove your faux glow.
Most brides want their nails done prior to their rehearsal dinner — after all, that's when the party really starts!  Try to book your nail appointment the morning of the day before your wedding to be sure you've got tidy tips and toes for when the champagne pops and the cameras start flashing.  Even if you're not having a big get-together on the eve of your wedding, trying to squeeze in a nail appointment on top of everything else will be much too hectic.  And believe me, you don't want to put your wedding dress on with wet nails!
---
What: It's Up To You, Dear!
Deciding what you want your nails to look like is the fun part!  Walking into your nail appointment with a specific style and shape in mind will help your technician provide you with the best service and get you the best results!
Not sure what you want?  Find inspiration on Pinterest, or check out your nail technician's social media for examples of their work.
Once you get an idea in mind, consider the following:
What shape would you like your nails? Squared? Oval? Stiletto? Almond?
Would you like to incorporate your wedding color? A pop of coral or bronze or gold?
How creative do you want your nail art? A unicorn nail? A gemstone nail? A geometric design? Or soft and traditional?
---
Being a bride is one of the best times of your life!  I want you to enjoy every step along the way, but most especially the day you say "I Do."  That's why I wrote you this letter, to be sure you get the wedding of your dreams, and the forever photos to remember it by.
Should you need a nail technician you can count on for quality work and a pampering experience, I've got you.
With love,
Alicia Ingle
---
P.S.  Here's a quick glimpse into how I shape, style, and care for a bride's nails on her special day!  Hope you enjoy this time-lapse video showing the attention to detail I always show my clients.
Pampered perfection! That's Alicia's plan for each client she serves. She's been a nail technician for over 25 years and loves making every nail a little masterpiece!  It can be just a clean natural look, a perfectly edged gel or traditional polish, or something custom designed just for you.
Alicia is a CND Master Technician who continually updates her knowledge and skills to remain at the top of her field.
Her private, single-operator salon in Asheville, NC offers a relaxing and comfortable place for you to unwind. Alicia maintains a 100% NC inspection rating which ranks cleanliness among other indicators of a well-run salon. She enjoys hosting individual clients as well as groups.