There's no time in life like when you're a bride.  Your "somedays" turned into today, and the dreams you've dreamt of, pined for, and Pinned are happening in the here and now.  It's such a blissful state of mind, yet there are many and more decisions that need to be made between saying "yes!" and "I do."
Brides are plenty prepared to hire a florist (your backyard bouquet of dandelions and the neighbor's roses when you held a pretend wedding in pre-school tells the tale).  However, preparing for your first appointment with your wedding florist is often where brides draw a blank.  Coming into your consultation with a game-plan can cut your meeting time in half and help guarantee you're on the same page with one of your key wedding vendors.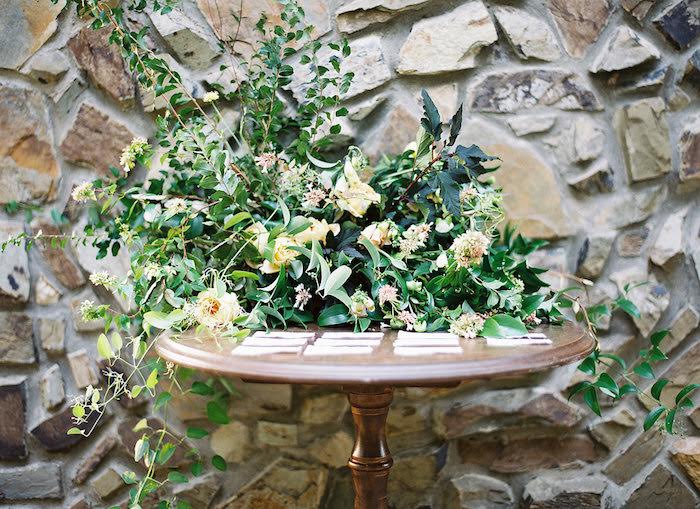 Here are seven tips from Deedie Spinger, owner of Springvine Design and Engaged creative member, on prepping for your first appointment with your florist:
1 | Set your budget.  Come in with a number for the florist to target, or a narrow range to aim for.  This guides your florist on suggesting the best types of flowers to achieve the look you want for a price you can afford.  If you're unsure what that should be, The Knot advises earmarking 8-10% of your overall wedding budget for florals. Typically, brides spend about the same amount on florals as they do on photography, music/entertainment, and attire.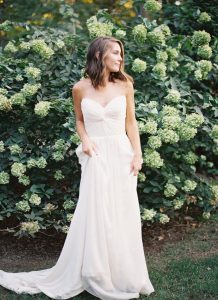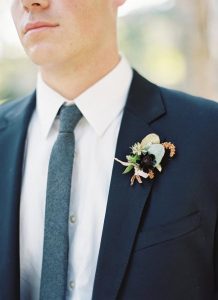 2 | Pick your colors.  Choose a color palette for your wedding and include any metallics you want to feature such as gold, silver, or copper.  Your bridesmaids' dresses and men's suits or tuxes factor into this decision, too, and should be included in your conversation with your florist.  Every detail – even your mom's dress! – educates and inspires your florist to provide you with perfect designs for your big day.
3 | Make a love/hate list of flowers.  Do a little research ahead of time so you can tell your florist which blooms you absolutely love…and which ones you do not want to see on your walk down the aisle.  Remember that flowers are seasonal so some favorites may not be available on your wedding date.  If you're an April bride whose heart is set on dahlias, you may want to find another favorite.  Dahlias are a mid-to-late summer bloom and may be impossible (or at the very least, expensive!) to include in your wedding florals.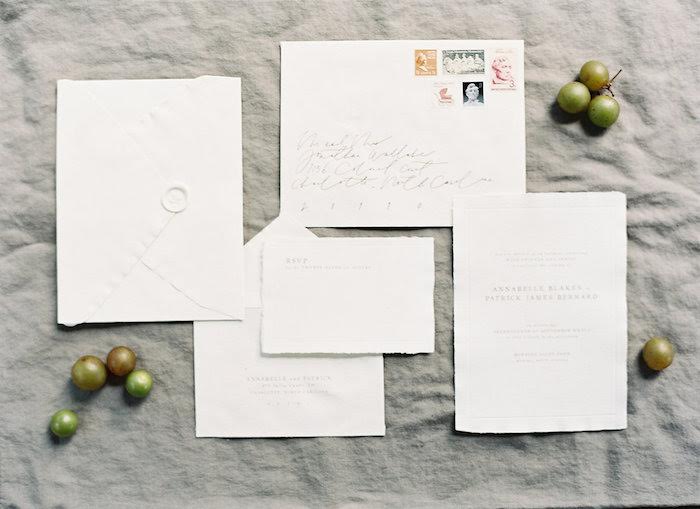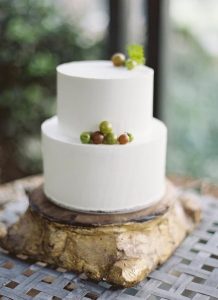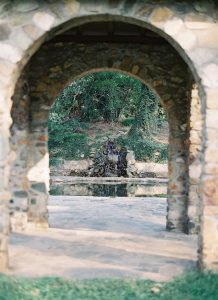 4 | Whip out your Pinterest board.  Time to put those hours of pinning to good use and share your ideas and inspirations with your florist.  Pinterest boards can inform your florist on what styles and designs you gravitate towards.  Every bride is unique and florists want to bring each individual vision to life as best they can!
Don't forget to include images of things you've already picked out for your wedding, such as your invitation or your dress.   Tiny details echoed throughout your overall wedding design create a sense of cohesion to tie everything together.  For example, if your invitation shows a small rose detail, your florist can ensure that rose is seen throughout your wedding, from your bouquet to your reception decor.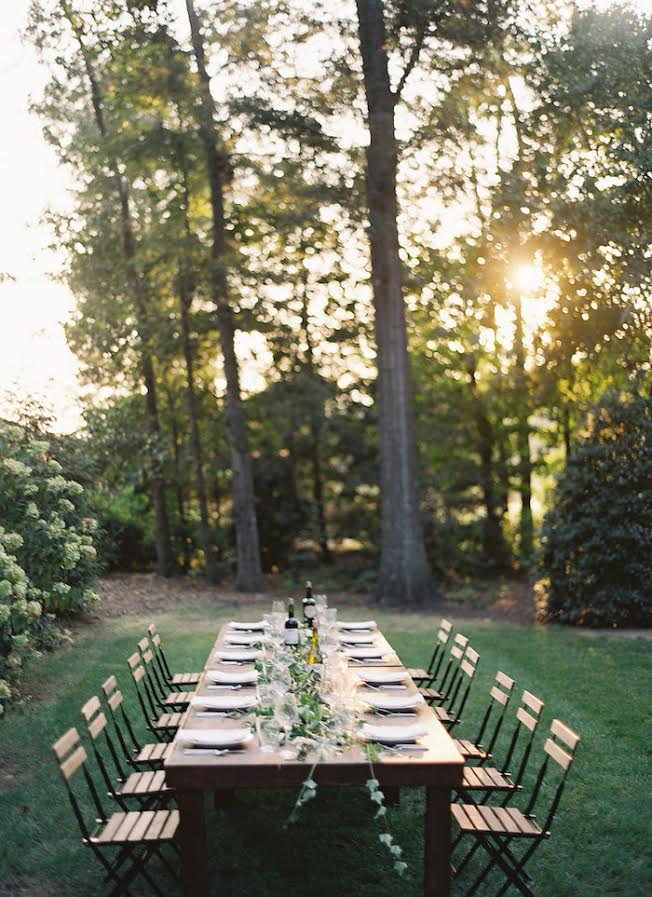 5 | Come with a checklist.  Write down the following fixed or estimated numbers before your meeting: members of your wedding party, guest count, tables for centerpieces or decoration, ceremony decor ideas, and so forth.  Again, some of these numbers may not be exact but they provide a good ballpark.  If you're able to obtain a floor plan of your wedding venue, bring it to the meeting!  All of this information helps build out the most accurate quote.
6 | Prioritize.  Know which items on your wish list are the most important to you.  Think about where you want to spend the majority of your budget.  Do you want to spend less on the ceremony because it lasts for such a short amount of time?  Or does that time and space mean the most to you?  Ask the same questions about your reception: where does it rank in importance to you?
A big no-no is to try and skimp on your bridal bouquet.  It is the single most photographed flower arrangement of the entire wedding and worth every penny.  Trust me.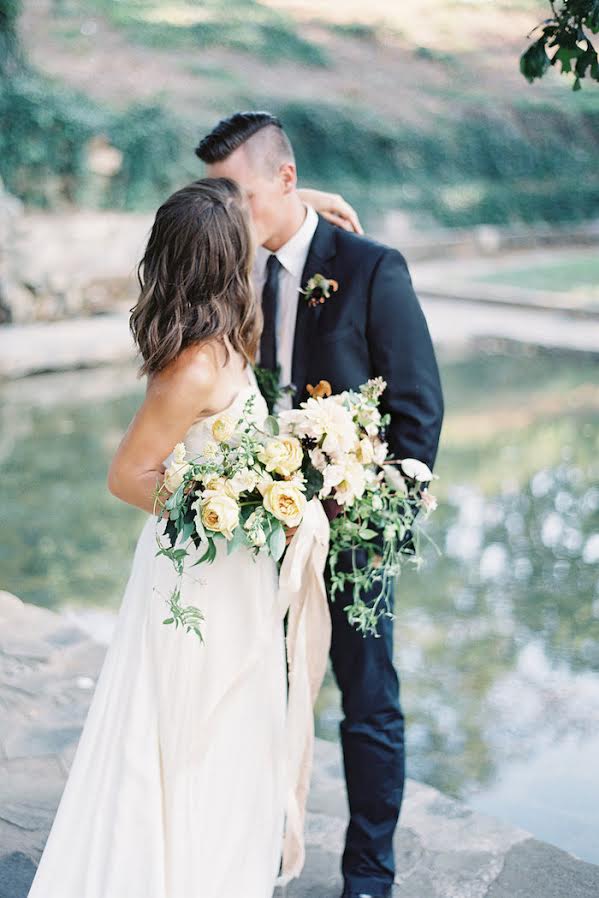 7 | Ask one person to attend with you.  Just one.  The old "too many cooks in the kitchen" adage applies to florist consultations, too.  Brides get overwhelmed by a multitude of opinions and they lose valuable time letting everyone weigh in.  You want to leave your consultation feeling dialed-in with your florist on your plan.
Years of experience working with brides helped Deedie create this list — we hope it helps you, too!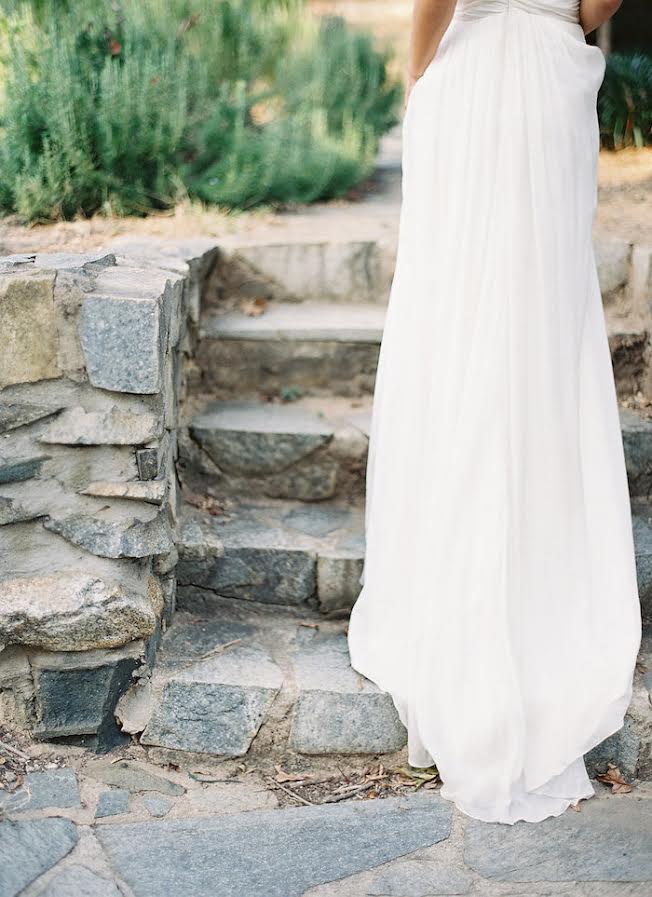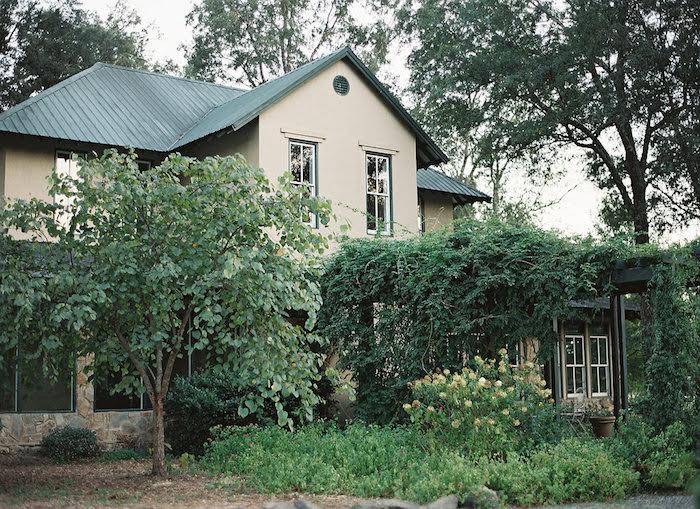 Deedie, a wife and mother to three children (including twins!), loves coffee and can't live without chocolate. Her flower designs are inspired by nature, and how beautiful they look in their natural surroundings. She wants her designs to enhance a client's venue, not take away from the space, or the reason everyone is gathered together on that day.  Her work has been featured in major publications and blogs including Style Me Pretty, Ruffled, Southern Weddings, Confetti Daydreams, and Rock 'n' Roll Bride.
To learn more about Deedie or to contact her, please visit her profile on our Creative Team page.
Florist: Springvine Design | Photography: Maggie Colletta | Ceremony Location:  Independence Park | Reception Location: Morning Glory Farm | Make-up: Nicole Padgett | Hair: Trendy Lindy | Dress: Hayden Olivia Bridal  | Cake: Suarez Bakery | Paper: Brown Linen Design | Rentals: Hey Love! Events